For a long time now (maybe years), there's a consistently annoying rumor being repeated: That SEO is dead. I'd like to weigh in on this speculation and explain why it's not so. 
First and foremost, this very site still continues to accrue 90% of all it's traffic via search engines through SEO and I even make new sites today which also focus on this strategy and still get traffic, following the same techniques I've been using for years. Here's an example of a site I have revolving around Spartan Races (it's a sport):

And while I will explain how I'm doing it in spite of these rumors, in this article, I want to FIRST give the opposing side some credit, and explain why they are saying this and/or feeling this is the case.
I will give 7 reasons to show what they are saying is true. But…

I will also provide 7 opposing reasons right after as to why they are wrong.
Is SEO really dead? Here's
7 pieces of evidence

to suggest so:
1) There are more bloggers and people practicing search engine optimization.
And they are chasing the same market of people as well as chasing the same keyword phrases. Since there isn't enough space on Google to occupy the first 10 spots for all these, even the most experienced, hard working person still can't make it to the top page. This is indeed sometimes the case (too much competition basically). And if you reach the first page eventually, the heat from the keyword has died down and not many people look for it (it happens a lot).
2) The SEO game has gotten

a lot less easier

.
Before you could find some high authority sites like article directories or post on big sites like Digg, Quora, write a small blog with a few pages (micro niches) and so forth and get easy rankings. Today, these avenues are closed and the person who seeks to get those high rankings again, needs to put an effort into content creation on their site (which runs them into problem #1 above).
3) Tools that used to help you boost your rankings in search engines are being locked down.
So the "cheats" people used to use to trick search engines are basically all but dead.
4) Marketers that are saying the phrase "SEO is dead" are also using this belief to leverage the panic.
Especially among people to gain a list that they can sell to. So when they tell people how hard it is to make it in the business, but offer their special training and products to solve the problem, suddenly they gain a new audience. One of the best ways to sell to a niche audience is to scare them into buying your program/services. 
5) A lot of guru marketers have been shifting AWAY from SEO as of late.
And focusing on paid traffic such as FB ads, social network marketing, Adwords, YouTube marketing, list building and anything but SEO, which leads a lot of people to believe that it is no longer something that can be leveraged and that the "new thing" is in the things taught by the new age online marketers.
Case point, one of the marketers I have high respect for, Alex Becker is also staying away from it, and he is basically saying many of the things I am in this con section, so he shifted away from it. But this wasn't because the industry is "dead", it's because it's gotten harder.
6) The length it takes a site to reach high rankings can often be very hard for people to wait on.
Even if you blog consistently, you're still looking at a few months of Google dancing and ranking fluctuations before you start getting consistent visitors. To many people, this is simply too much time wasted (although I'd argue it's not).
7) Because there are so many people doing this stuff now, and the fact there is "less space" for occupying the first page.
Many marketers believe their time is better spent with paid advertising, working on the newer, less occupied spaces such as social networks and building out their lists. They definitely have a point, but a lot of the people who say and do this stuff, already have established businesses they can move into another field. For the beginner, this is simply not the case though, they can't just switch to a new marketing platform and make quick money…
7 pieces of evidence

that suggest SEO isn't dead:
1) Competition isn't as high as you think it is.
I've written about this when I talked about the make money online niche and while it is indeed true that there's a lot of people scrambling to occupy those first 10 positions on the first page, the fact that it's become more difficult to reach has pushed many away from it. I've said this has actually opened up a lot new space, not less.
Now don't get me wrong, I'm not exactly thrilled when I write a new piece of content and see a ton of make money online blogs occupying the first 10 positions, but I squeeze in there almost always and that's because…
2) Authority blogs are what ensures that SEO stays alive for you.
And better yet, keeps making you more and more money. Years ago, a site with just 5-10 pages could get away with ranking high. Today, since these blogs are plentiful, the standards have rose. Now a blog with 50+ pages and posts is going to outrank those low quality ones. Yes I know the idea of writing 50+ blog posts sounds daunting, but trust me, it's worth it.
Free and relevant traffic is still the best traffic you can get because you have EVERYTHING to gain from it. And consider that once you reach the first positions, you can just let the free traffic flow in. For this to happen, you first need to go through the beginning stages of getting an authority blog set up.
3) Search traffic has not dropped,

it's risen

.
From 2 billion to 3+ billion in a matter of years. That's how many people browse the internet. Because there are more users on the internet, naturally a higher proportion of them look for stuff online and while the search results have evolved (now you see maps, shop stores, ect…), there's still a TON of people and even more so, looking at personal blog sites for answers to questions on topics and product reviews. 
4) Search traffic is still FREE traffic and if nothing else.
This should be the number 1 reason you put in the hard work to make your blog stand out. It takes a lot of work to reach that authority stage yes, but let me tell you
5) It's not as difficult as you think.
Yes 50 blog posts sounds like a lot, but it's a recommended standard to strive for. The truth though is that I've gotten new sites I've made with much less rank and rake in traffic faster. And the key there was that the sites were in smaller niches. 
For example:
Here's a successful niche site I made on Spartan Races and similar type things. Within a year and with a little under 50 blog posts, it is now accumulating 100+ visits a day.
Here's another niche site on drones where in just under 40 blog posts I accumulated 50+ visitors a day.
And I have sites with LESS content which still get daily search traffic. Granted, it's not a lot, but what matters is that results start happening sooner than you think. Yes it can take months to get good traffic, but you can get it before and a BIG part of that is 3 things:
6) New keyword phrases for every big niche are constantly coming out to the market.
I don't care whether you're in weight loss, dieting, make money online, or other niches, if it's profitable, you can bet there's a demand for new products and topics to come out in the industry and naturally those things gravitate to search engines, which all come with their own, new search phrases you can target and rank for. Meaning your ability to keep up with new stuff coming out in each niche market is constantly there and constantly growing, so you can keep growing your site through this evergreen demand.
Example: How many new products come out to the weight loss market every year? Who can keep count right? But we all know that they come out in plethora amounts, every single time. Each time they come out, you will have an audience searching for info on them, on guess what…Google. So every time something new comes out to the market, it offers a new window of keyword opportunity to pounce upon, write on, and rank for.
7) Speaking of keywords.
If you know how to find profitable keywords and leverage tip #6, you will NEVER run out of new keyword ideas. This will cause you to keep writing, to keep growing your blog, to keep growing the site's authority and you WILL get more traffic.
Yes it is true that certain keywords "die out" and this is because certain topics and products, which have their own keywords eventually fizzle out, it's normal, but new ones are constantly coming out and you should absolutely be chasing the new ones and adding them to your blog. This will keep it's survival going and growing.
Furthermore, whatever other blog posts you had before it, even if they don't have traction 
My advice for 2 groups: Intermediate and beginner SEO people.
Before I give you my advice, let me make something clear:
I do SEO and have done it for over 10 years. I still do it, so it begs the question of why I'd keep bothering with it, if it were really dead. The answer is that it's not.
Has it changed? Yes.

Has it gotten harder? It depends on the niche.

Is it really better to avoid SEO and go somewhere else? I would say no, if you do it right, there's a lot of opportunity.

Is the field of success smaller than it was before? I would say absolutely not.
I'd even argue there's more open doors today than there was before. People have just gotten lazier about evolving their style of content and/or the people they listen to have gotten lazier about updating their advice (I would know, I was one of the complacent people) and as a result, when the rules/standards evolved, they did not and once the rankings didn't keep up with their outdated techniques, they claimed that SEO was dead…
If you're an intermediate in the SEO world and struggling, do this:
Follow these basic 5 tips and you're going to do great: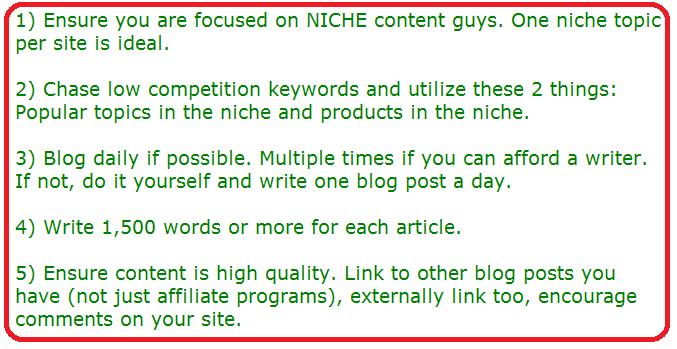 1) For the intermediate people, I also have additional resources for you to read if you're interested in more info on the above 5 tips:
2) Second, you gotta know why niche marketing is the way to go in the SEO world. Here's how to find your niche.
3) Second, you have to know about those keywords, the opportunities pop up all the time and more keywords than you can imagine have low competition, that would be perfect to use on your site and write content on it. If you're stuck on that, here is a post on what to blog about.
4) If you want to know how many words to write in a blog, the answer is in that link.
5) Don't know if what you're writing is high quality content? Here's how you can measure the quality of your content. 
Now tips for SEO beginners:
If any part of the 5 tips I gave above was confusing to you, then you need to start fresh with a program that'll teach you how to start a fresh blog and grow it in the SEO department. This Wealthy Affiliate program will do that.
I know with all the rumors swirling about this industry, that the last thing you'd probably consider doing is starting a blog, but as I've pointed out, having gotten involved in multiple new sites in the past year or two and growing them using only SEO methods, I'm telling you guys, you can do it too, no matter if you have a blog or are just starting one.
But anyway, back to my point, the program I recommend to you is MOST definitely going to take you through that process and make it simple to do. Here it is:
Let me share one final SEO success story with you:
In 2017, I was enjoying massive success on this site. I was getting a lot of traffic daily, making a lot of sales, but the problem was that I didn't stay consistent and fizzled out my blogging performance. As a result, I lost about 60% of my traffic. Going from getting 800-1,000 visits a day, I was getting under 200. 
But starting in late Feb of 2018, I started working hard on my blog and published new content daily. This has made my blog slowly come back and now from the under 200 it was getting, it was slowly climbing to over 300-400 daily, nearly double it's traffic from before. And it the website made a lot last year.
And considering this blog is more popular in the fall and winter seasons, this rise, while small is still going to get higher once September hits but the point is that new blogging efforts picked up steam. 
If this industry were truly dead, and the above 7 points that point to it being so were real, how was I still able to use it to rekindle my rankings/traffic?
If the industry were dead, how could I make all the sites I have, which I grew with organic methods? 
The answer is I wouldn't be able to, but I have and so SEO is not dead.
I won't lie, this game is tough and you have to be ready and able to write a lot, but to this day, the benefits this industry holds in my opinion is one of the best if you wish to reach massive success in your own financial life.
But let me end this hear because I want to discuss this SEO topic with you guys. What do you all think? Are you more for the 7 points for this theory or the 7 points against it?