Market America is one of the most controversial and complicated MLM programs I've ever reviewed and it's because of all the negative info I found on it while researching it. This is something you can research as well to draw your own conclusions.

In my case, based on what I have seen, I can't recommend it. But is it a scam though?
Well my opinion so far is that it's not because you can't make specific judgements based on third party stuff you read. But based on the way it functions, I personally can't get involved with this type of business and do prefer other options.

So in short, let me say this: There will be NO official claim of a scam in this review of Market America until I see more evidence.

Yet, at the same time, this review will explain why I don't recommend it and also give you what is in my opinion a better way to go if you're unsure about this place, as I am.
Here's 3 things I can say about Market America (Shop.com) though: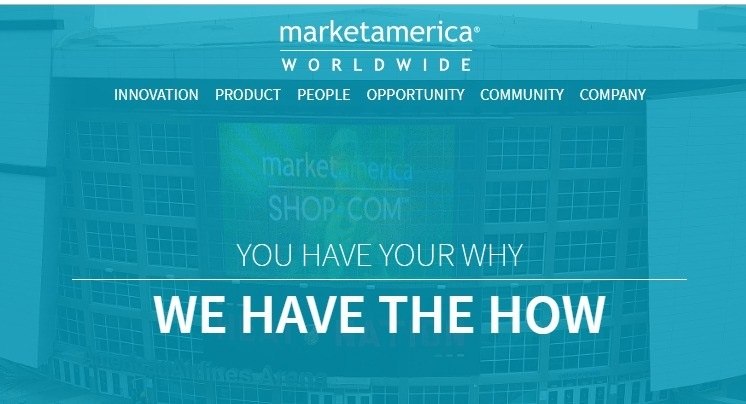 1) It is a very expensive program to be apart of. Details on pricing coming up and I did not join it.

2) It is very difficult to succeed in this program. Yes they make a lot of money, but it's the top tier people in it who make 99% of it. And in most business opportunities, this is what you will find. But the key is how much you invest to get started and you can still fail in other businesses, but potentially lose less money (the investment). I'd rather if you fail, you lose little and be able to start another option.

3) If you are seeking to make an online business through this program, I am personally not a fan, but if you want to know what I consider good, then here is what I recommend:

Aside from those 3 things, I want to give you substantial evidence as to why I make those 3 claims.
I'm going to explain and simplify how this MLM works, because it's honestly a tough one to figure out on your own and because I understand how to figure out MLM programs due to my online experience, I can clarify how it works and with that explanation help you better decide.
The truth is that the alternative program I am recommending is in my opinion a far safer investment and one that is without the kind of controversy that surrounds Market America. 
Quick report on Market America: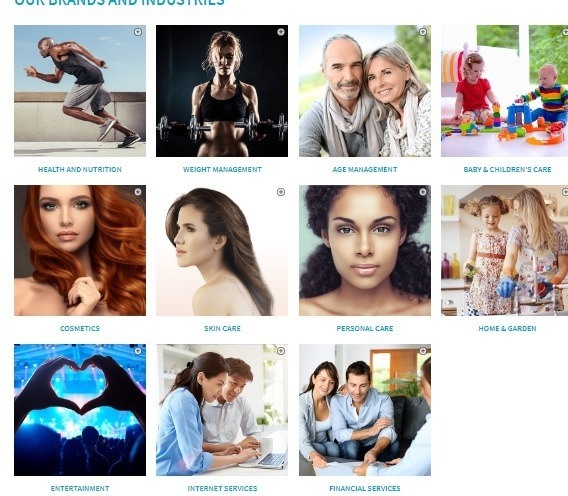 Creator: JR Ridinger. 
Cost: Initial cost of $399 to start and nearly $130 monthly fee. This all entitles you to the company's benefits and opportunity to earn money through it.
How does it work? This MLM is a program which is affiliated with numerous third party programs and services (screenshot to the right shows them).
Being a member of this MLM lets you promote products from those third party programs and make commissions of the sales.
Additionally, you can earn cash back from buying the products in those same third party places.
And finally, like any MLM out there, you can recruit people into Market America itself and be compensated for it (the more you recruit, the better).
But with this explanation, do I still recommend it? Well here's my rating for it:
Overall Rating:

3 out of 10 stars
I personally do not believe in creating an online business through an MLM program and added to this, after the things I found out regarding Market America, I am even less inclined to recommend it. But that's my opinion.
Do your own research on this company if you are not 100% sure about this post (I encourage you to do that) and make an independent decision. For me, I stay away from MLM programs and do online business in different ways:


Is there anything positive to say about Market America?

Yes actually:



There are several things worth noting about Market America which are good:
They've been around for over 20 years.

They have grossed over 7 billion in sales from what I have seen.

There ARE success stories within the MLM.

Many of the third party programs they are connected with are legit.
But here are

5 cons

I discovered (some of which is are a bit startling in my opinion):
First:
They don't appear to actually have their own products. Remember the third party programs I mentioned above?
Well you can technically promote them on your own without joining Market America, and paying their high fees. 
Second:
There is a big rumor about a pyramid scheme existing within this program (based on what I read).
Being that they don't actually have their own products from my understanding, and that they try to get you to buy other third party products and services, whilst charging a large fee to be a member of all of this, this is something I'd be careful with.

I'm not 100% sure on this, but legitimate MLM programs in my oponion have to have an affordable entry fee and create their own products.

Third:
I'm not surprised few people succeed with this program. With MLM programs in particular, this is normal in my experience.

Fourth:
I honestly see NO reason to join this program and pay those high fees because again, the third party programs they are connected with, you may be able to join on your own. Plus if that's not the case, then you can sign up with other programs, like Amazon Associates, for free and promote products there.
I see no reason to add another layer of hassle and pay a company that doesn't even make products money. You should only do that if you intend to recruit for the MLM.
My fifth and final reason:
Is that the recruitment aspect of this MLM just isn't enticing enough for me. I don't believe in it's pricing, I don't believe in it's business model and to really make good money with it, you have to know how to sell well (not for beginners), and even if you do (and you're in the small minority), you have to really believe in this program. Since I don't, there's no way I'm going to promote it.
Final Rating: Market America

Yellow Flag



3 out of 10 stars. From the things I've seen, this program has very little for me to personally justify recommending it.
I just think that they've taken a simple way of making money online (find a product online and promote it) and added their own membership layer over it, charging high prices to profit from this formula and being how complicated their compensation plan was, all the negative things I saw, I just can't give it a recommended rating, but more of a "cautionary" one.

My final thoughts:

In general, succeeding via starting an online business is tough and yes, most people fail. But in my opinion people who try to get an online business started through an MLM program have an even harder time succeeding. 
There are a few reasons for this, but the major ones include:
There's a bigger headache in my opinion at least, because the compensation model is typically harder to grasp, there's more time spent recruiting and more time to reach a point in that recruiting to make good money and overall, you end up spending more in membership fees and buying products to then re-sell them.
People who don't know any better may believe that approach is the only approach but it isn't and let me explain why:
I do online business. And there's a completely different way you can start it and succeed in it. Here's an example:
Instead of joining some expensive MLM program, you can start a free blog and promote products, FOR free without owning them on it. This already insures that even if you fail, you lose little.
Of course that example is very basic, so I have specific examples of how I do online business and why it 100% beats the MLM alternative:

Getting back to Market America, you can make money from it. But in my opinion, there are other online businesses from which it's easier and more affordable to succeed from.

Whether it's a scam, a pyramid scheme or even if it's legitimate, the main point above all these things is that it's a tough business model to succeed with and I personally think there are better options, which I've shared with you here.