After doing affiliate marketing for almost 2 decades, one of the best skills I've developed is finding profitable niches and to prove it, I'll show you over 50 of them. Not only that, but I will give you a specific action plan to follow that you can try for free that'll help take ANY of these niches and turn them into stable online businesses that can make you good money.
Furthermore, if for whatever reason none of the 50 niches that you'll read today will suite your taste, I'll personally help you find the ideal one for you (details on this below).
Before we start this list of 50 affiliate marketing niches:
If you've never been to my website, or know who I am or my resume with affiliate marketing, here's some resources to show you that I'm legit:
Firstly, here's my $1 million affiliate marketing sales report within this business.
Second, here's my bio on my time within this business.
And third, I've made money with numerous niche markets and know how to truly find them (something few can say). I learned these skills from a program called Wealthy Affiliate which I will also talk about in this video.
Now having said this, let me mention that while you read this list of 50 niches, my objective isn't just to give you plenty of ideas, but I also want you to understand the steps involved to taking these ideas and actually knowing how to build off them, so to do that:
Let me give you the specific formula that allows you to take any niche and turn it into an affiliate marketing business:
Don't skip that formula folks, I really want you to memorize it (it's really simple actually). And if you need clarification on this, please let me know! 
Anyway, let's get to the 50 profitable and evergreen affiliate marketing niches:
I'll mention the name of it, and give a brief explanation of the potential it has. With the formula you now have, most of the questions about how to make that into a profitable online business should be answered! 
1) Pop up campers niche:
Whether or not you own or drive an RV, a pop up camper is a VERY popular accessory for people who do.
It's an "extension" accessory for an RV that allows people to place items and basically get more room in their RV. 
It's also used as a "bedroom" for the RV as the space it has allows you to sleep in it.
And pop up campers are an important and popular accessory of any RV user. The reason I know this is because a simple keyword search I did on this subject gave me some truly amazing results I did not expect to see (which is how popular this niche is):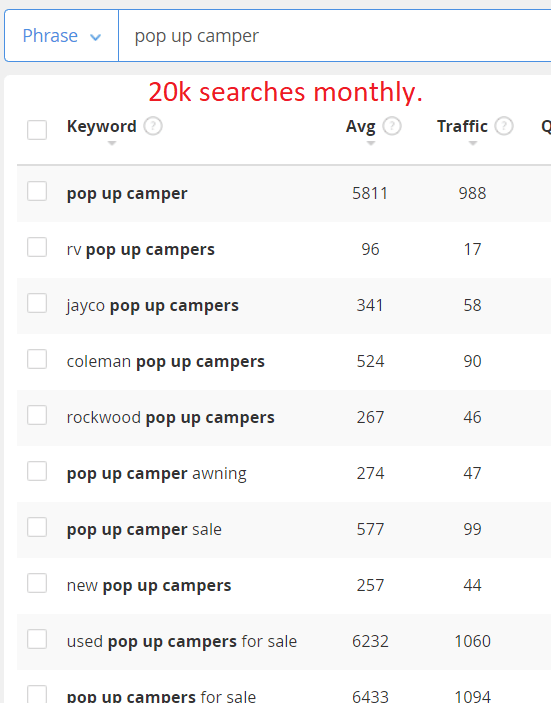 But look at the right on how many people look up info on pop up campers every month: 
This is without a doubt a very popular niche. And it's also a high ticket one as well because these things cost at least a few $100 and some I have seen in online stores cost $1,000+. 
Considering how popular pop up campers are for the niche group that is RV people, you would want to target them through blogs and YouTube channels (targeting them as a demographic on Facebook would also be VERY viable) and selling them these, it can turn into a very profitable affiliate business for you.
Of course before you engage with creating an online business on such a topic, you should obviously research it and if you're an RV person, you likely already know enough about pop up campers to educate those who are interested in them on which ones to use and how to set them up.
Such an idea is very profitable. Imagine having a blog or website that sells and promotes pop up campers, for which you get paid $50 for. Making 10 sales for these things every month will net you $500 every single month.
And this is a small sample of how profitable this niche topic can be! Now moving forward, we can expand on this niche and this is where we continue the list:
2) RV living and accessories for RVs niche:
As a researcher into potential niches for affiliate marketing, you'll often find a "chain" type of scenario where by finding one niche, you'll get ideas for even more. Such is the case for this one. 
While looking into pop up campers, my experience led me to ask questions about what other things may be related to them and this idea came up.
RV living is a bit more bigger than pop up campers in terms of niche popularity, but if you live on the road and/or have RV experience, believe me when I say, this is a big niche topic and you'll find both websites and many YouTube channels with tons of views and traffic providing great content and information on it.
My estimates on the popularity of this topic are that it's at least 2-3 times as popular as pop up campers and thus it's more profitable potentially, but you can also COMBINE the pop up campers idea with RV living and make a whole site dedicated to this lifestyle.
It's also an evergreen niche, and combines a mix of cheap, simple accessories that you can sell AND high ticket ones.
3) Wilderness survival niche:
There's a reason why shows like survivor and Bear Grylls's "Man vs Wild" are popular and get millions of visitors…
It's because people love this subject of surviving in the wilderness and let me assure you that it is a huge niche.
A person (perhaps it's you) who understands the secrets to this can set up a quasi blog/YouTube channel on this subject and get MILLIONS of people hooked on the ways to do this.
Now in terms of what you can actually sell as an affiliate marketer, the list is beyond huge, but let me give you some ideas:
Camping tents.

tubes for filtering out water.

Special clothing gear. 

Kits for survival. 

Backpacks.

GPS devices.

Organizing trips for groups of people wanting to learn this (you can even sell this yourself).

Ect…
4) Trail Running niche: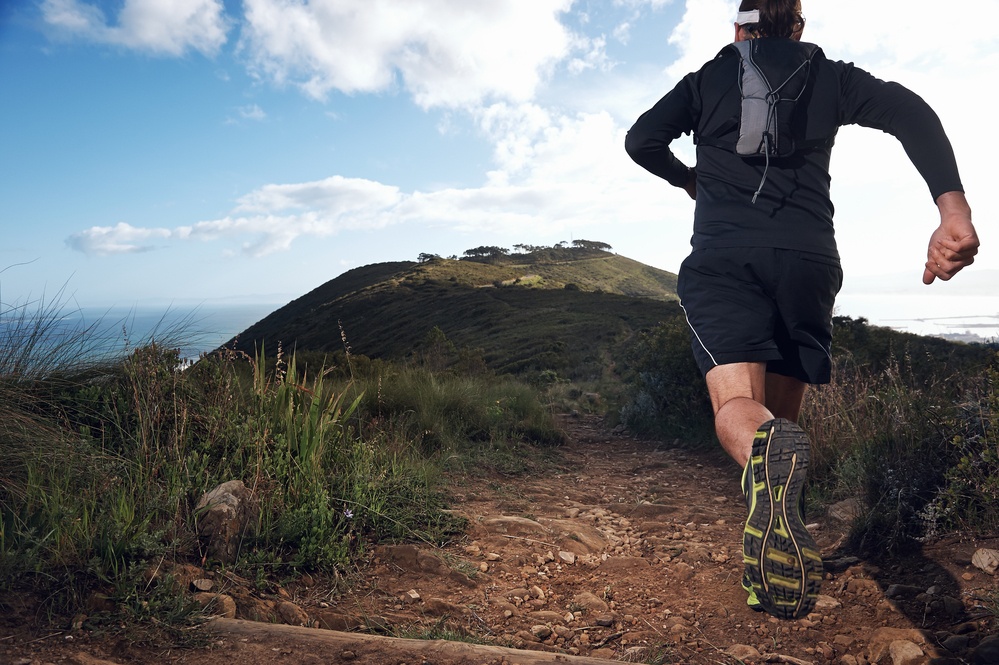 Once again, we have a "branch" of niches, where by finding one idea, it leads into finding another. From the survival topic, I was easily able to find this one on trail running, a sport I sometimes do and love.
Care to guess what kinds of products you can promote within this topic as an affiliate? Try to brainstorm real quick, and test yourself by not reading past this sentence until you've finished! 
Finished? Ok, here's what I would consider:
Hiking shoes again, specifically trail running ones. I own a few pairs of these and let me tell you, regular sneakers do NOT compare when it comes to running in the wild.
Clothing for trail running (pants, socks, shirts, protective gear, you name it).

Action cameras.

 Fit bit watches.

Hydration backpacks.

Also GPS devices (who knows where trail runners might venture into…).
5) Para motoring niche:
If it wasn't for a guy named Tucker Gott, I would never have discovered the following niche idea: Para motoring.
It's pretty clear based on the above picture what's involved and I assure you, if you look at this successful YouTuber named Tucker Gott who made an affiliate business out of it, you'll see it's potential.
Pretty much any hobby and sport can become a niche topic to build an affiliate business from and this certainly counts! 
If you were to create a blog or in Tucker's case, a YouTube channel, you could get 100,000's of views on people interested in this subject and sell them accessories and training on this.
Not only that, but paramotoring is also popular for skiers and you will find a lot of videos on YouTube and other places where people practice this hobby.
It is a very expensive and dangerous sport but it is also highly profitable so if you're into this, I would consider making an affiliate niche site on it.
6) Hang gliding niche:
Hang gliding may also be considered an extreme sport, similar to para motoring, but regardless, it is 100% a niche you can "exploit" in affiliate marketing. I can guess the accessories that go into creating a hang glider like in the video above are not cheap and they are certain sold on places like Amazon, where you can promote them on an authority blog that talks about hang gliding.
7) Surfing niche:
Surfing is most definitely a niche and a truly profitable one considering all of the topics you can blog and make videos on.
From locations, to selling actual surf boards and cleaning kits for them, as well as clothing people can wear, as well as safety tips on the sport itself. 
If you have ever gone surfing or at least a little bit experienced in and (and love it), you should most definitely consider making a niche site on this subject! 
The ability to promote surf boards and their different accessories is readily available across networks like Amazon associates where you can become an affiliate as well as individual surfing affiliate programs out there.
This is a niche that pays well!
8) Rock Climbing niche:
At this point in time, I probably shouldn't have to explain why rock climbing would be considered a great niche topic and considering that it is a common sport all over the world, you can probably guess it's popular.
Everyone knows what this sport is even though most don't do it, for obvious dangerous reasons.
But to the small, specific group of people who do, guess what?
They are a niche audience and I would guess the equipment involved in this sport is also very expensive.
Should you have a passion for rock climbing, my advice, just like for the surfing topic is the same:
Make an affiliate business site out of it. You can easily promote products in this niche like specialized rope, accessories for climbing, rock climbing shoes and so many more different things!
9) Cave exploration niche: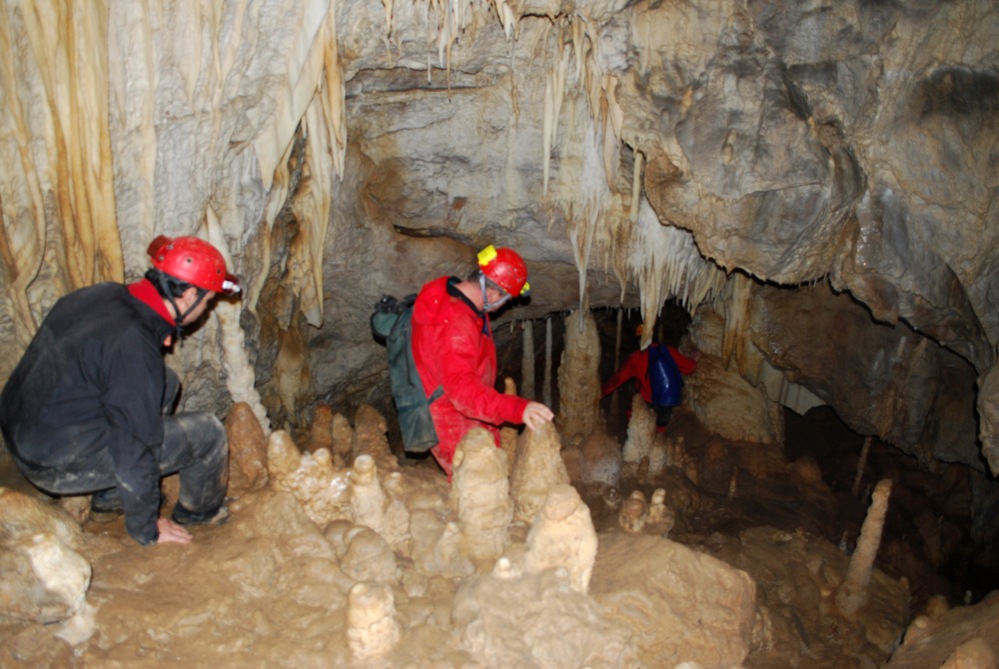 There is an absolutely 0% chance that I'll ever engage in this "activity" especially after watching The Descent and more than enough people getting stuck in tight caving explorations. 
But while I'm on that end of the spectrum, there's a lot of people who absolutely love this particular hobby, which is to explore caves and hike through them. 
Some people purposely put themselves inside tight spaces in caves for the thrill of exploring it and while I'll never understand why people do this, there is still no doubt that this topic is very popular and if you're into it, trust me, you can sell a lot of products as an affiliate through a site you make for this.
Gear ranging from helmets, lights, clothing, guides, and so forth are all popular things you can promote in this niche.
10) Kayaking niche: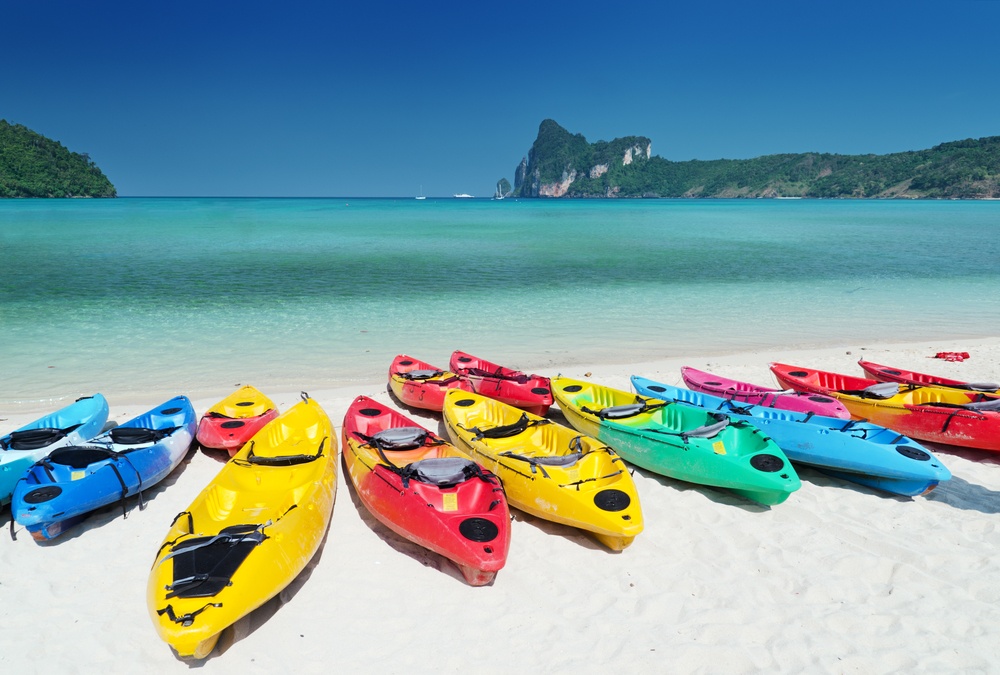 Finally a niche topic that is not so extreme: Kayaking. 
I discussed the potential of the kayaking niche topic here.
Selling these types of kayaks can really bring in great profits, considering how even the cheapest are around several $100.
Not to mention the fact that PORTABLE kayaks are also a huge rising topic, and those cost over $1,000. 
Then we also have even more specific types of kayaks people get:
Inflatable kayaks.
Foldable kayaks.
Make your own kayaks.
All of these are great things to promote on your kayak affiliate niche site!
11) Van life niche:
Van life has always existed, but from my research has become more popular thanks to YouTube, due to many factors:
Economy, lifestyle changes, new generations of people preferring this over expensive apartment living, ect…
But to a niche marketer/affiliate marketer, this topic presents opportunity to create a channel/blog that helps people who wish to live this life get the best supplies and actually live it.
There are numerous people who run van life blogs that make them a huge income and there's also famous YouTubers who run channels on this niche topic too which gets 100,000's of views.
Some people even get millions and having done the research, this is a niche that bring in a lot of money whether it be monetized on a blog, YouTube channel or even social media page.
Believe me, this is a niche that make you good money!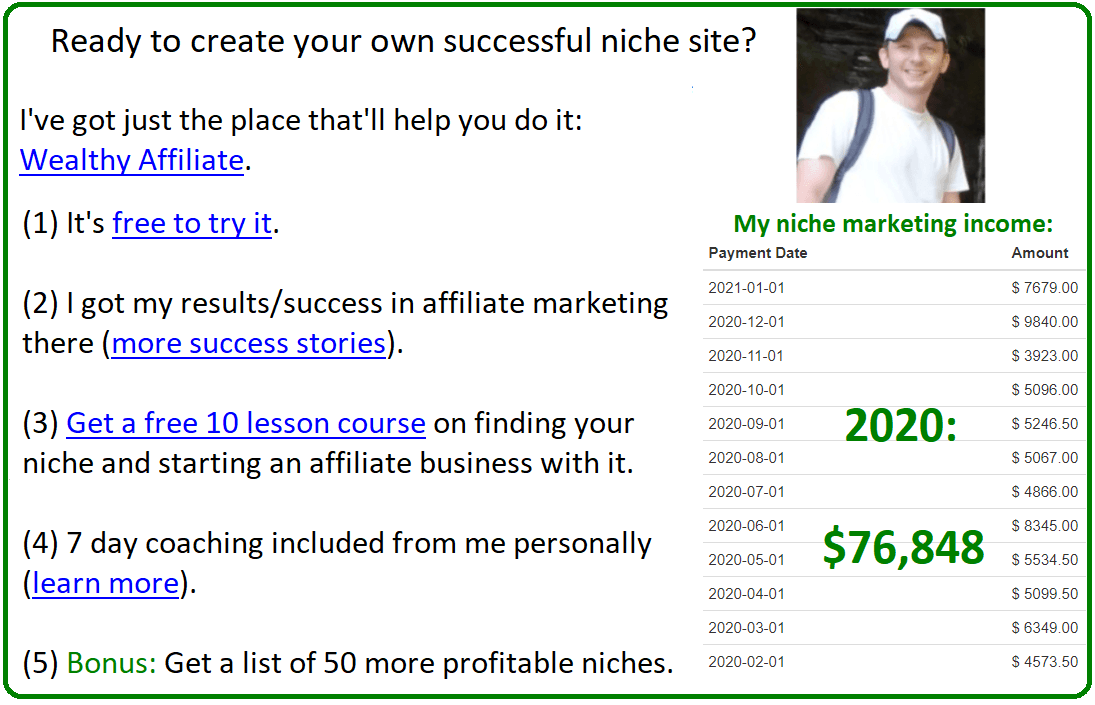 12) Truck life niche:
I've explored this topic many times and I can tell you that truckers are an interesting niche crowd.
If you are into trucking or know someone who is, I can tell you that there's money potential here too.
A blog about the "truck life" and talking about ways to do the following things:
Safer driving tips.

Making extra money while doing this particular job (online marketing).

How to set up the bedroom in a truck.

Ect…
All of these topics have GREAT potential. Speaking from experience, I once set up a Facebook ad where I only targeted people who are truckers and I was interested in selling them a promotion into Wealthy Affiliate. 
I was getting 30 website visits a day on an ugly ad I set up. The potential is big.
And that was only for truckers who were interested in making extra money. This doesn't consider all the other possibilities, considering how trucking is a job that has many people in it. 
13) Travel blogs (vlogs) niche: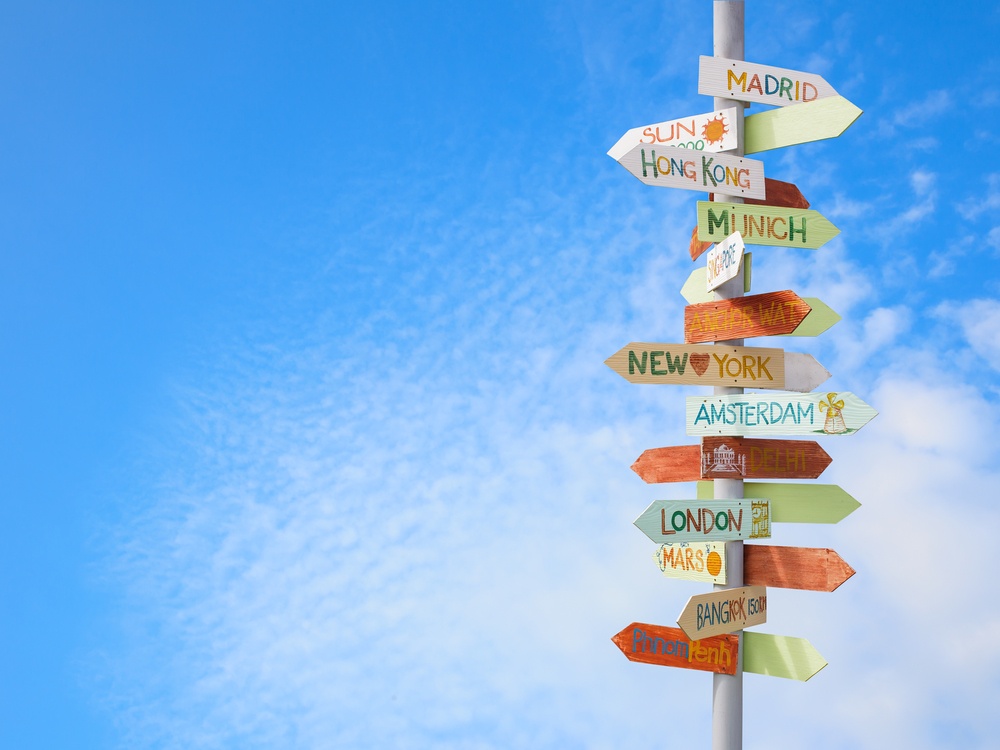 There's no denying that countless people dream of travel and it's thanks to blogs, YouTube and the internet that people who love doing this can share those experiences, and attract visitors to their sites/videos.
I actually have a travel blog called TheNatureSeeker.com, and I decided to start it after seeing numerous other success stories of people who also started their own.
One of the best case studies I've seen to date about someone who successfully has their own business set up from this is this solo travel lady, who created an awesome blog, YouTube channel, Instagram account and Pinterest account where she details this stuff. She does very well and affiliate marketing I believe is one of the things she does. 
Even if it's that's not the case, you should know that if you decide to do this, then affiliate marketing can and will be a viable way to monetize such a business idea.
The top travel blogs I've found probably earn $10,000-$20,000 every month.
14) CBD oil niche:
10 years ago, a niche topic on THIS particular thing would be illegal, but considering how it's becoming more and more legal, CBD oil is a topic that is GROWING (no pun intended) and I can tell you that if you're into CBD oil and know a lot about it, that most of the audience that is also interested does not.
And this interest, yet lack of knowledge the audience has gives an affiliate marketing OPPORTUNITY.
You can definitely find tons of blogs and YouTube videos on this subject, but I want to link you to a site a friend of mine runs which teaches people how to create businesses selling CBD oil. Here is the link. 
The author of it (Jay) explains different affiliate programs which you can legally join and legally sell CBD oil through.
Overall if you start your own blog/channel on CBD oil and explain everything you possibly can on it through great content, it WILL do well.
15) Mountain bike blogs & YouTube channels niche.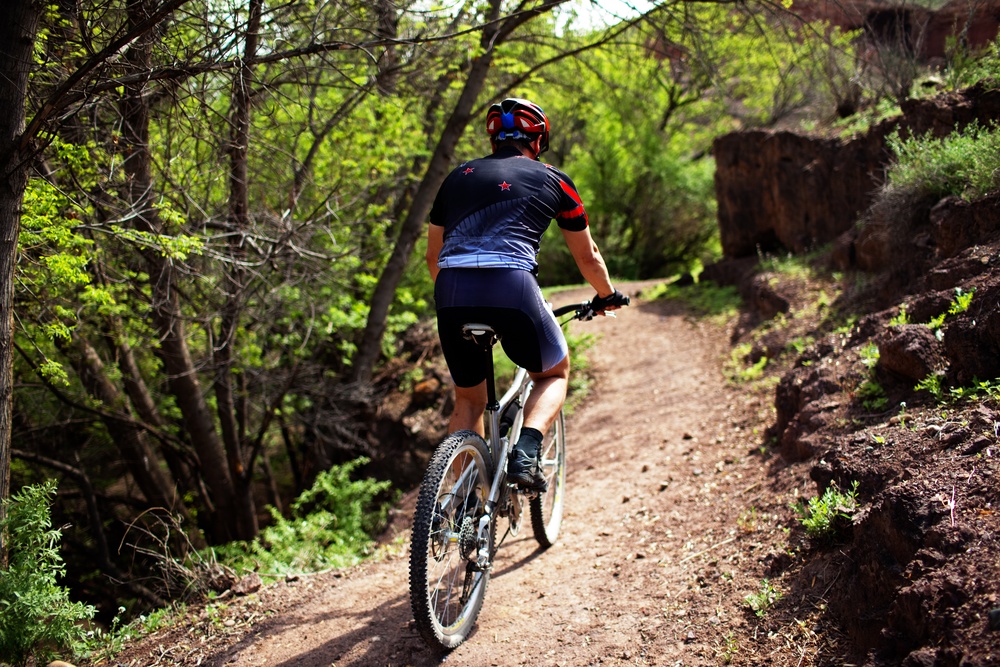 This is another awesome topic that I recently started checking out thanks to one of the YouTube case studies I talk about here. I would say there's at least MILLIONS of potential customers if not more who love this subject.
And considering how expensive a good mountain bike and accessories cost, the affiliate who promotes them properly, can do very well.
As far as I know, a good brand mountain bike itself can go over $5,000 in price easily. Imagine the affiliate commissions on that?
I am very interested in this topic personally, but I have no clue about how to pick out or assemble a mountain bike should I ever get one, and believe me, there are millions of people who are also in the same position who look at blogs and one of the channels I link in the above paragraph that are valuable to me, the potential customer.
And there are many mountain bike affiliate programs you can explore to promote them on!
16) Sports cycling niche: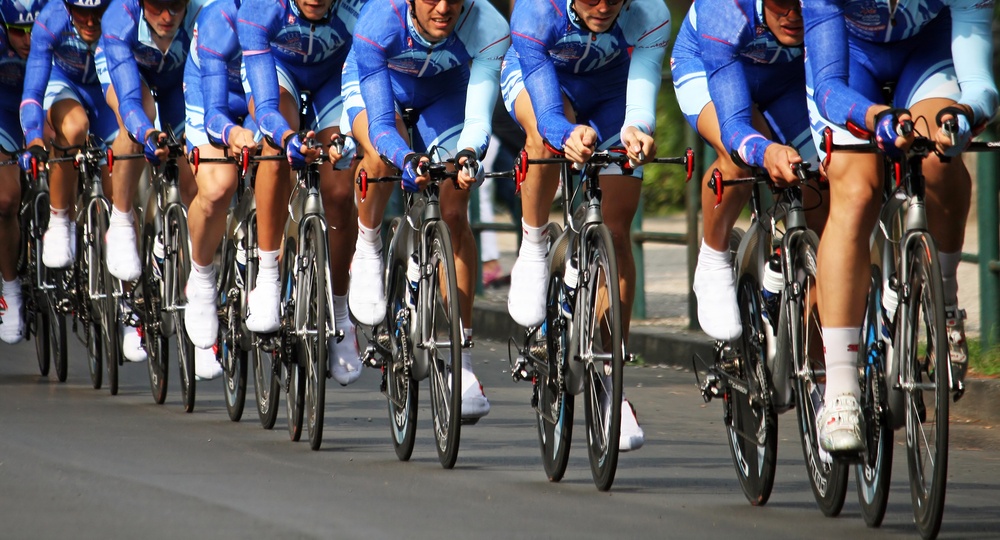 Sports bicycles are very different from mountain bikes, which puts this topic in it's own niche category, but like mountain bikes, are very popular. 
Lots of people prefer this sport to mountain biking, and just like that topic, this one has it's own high ticket items, tons of people wondering about it which to choose and more.
If you're an avid cyclist (mountain biking or not), you have a good niche audience with either choices 15 or 16.
It all depends on what you prefer and what your experience pushes you to.
17) Harley Davidson's niche: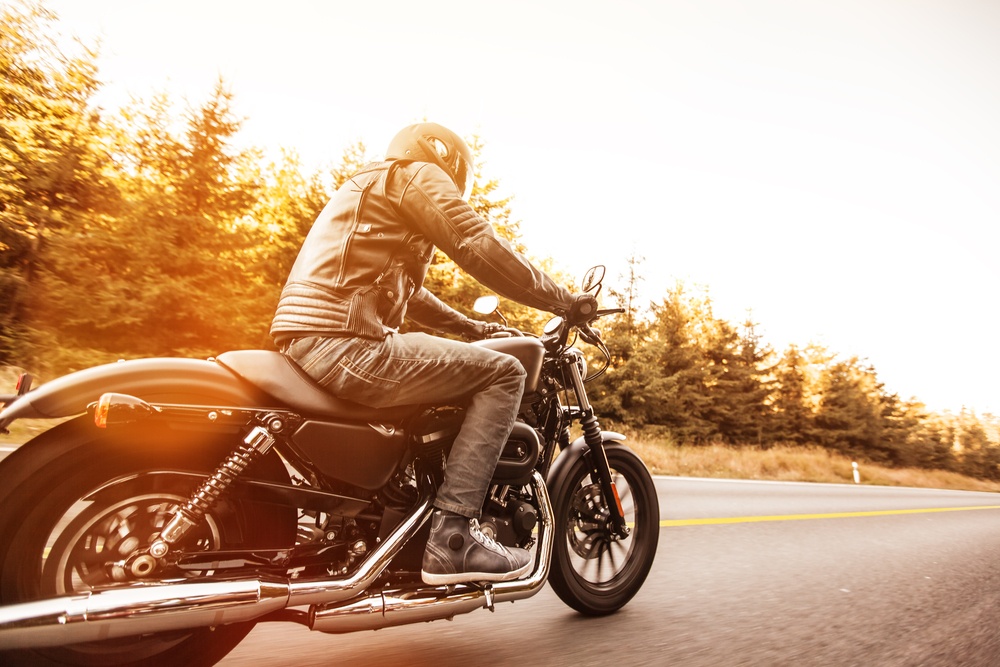 There's so much niche/affiliate marketing potential here folks. You can promote the following types of things in this niche such as:
Leather jackets. 

Motorcycle accessories.

Helmets.
Gloves.
Leather pants.
Motorcycle boots.
Motorcycle sunglasses.
GPS devices for the motorcycle.
And so many more thing!
18) Sports motorcycles niche: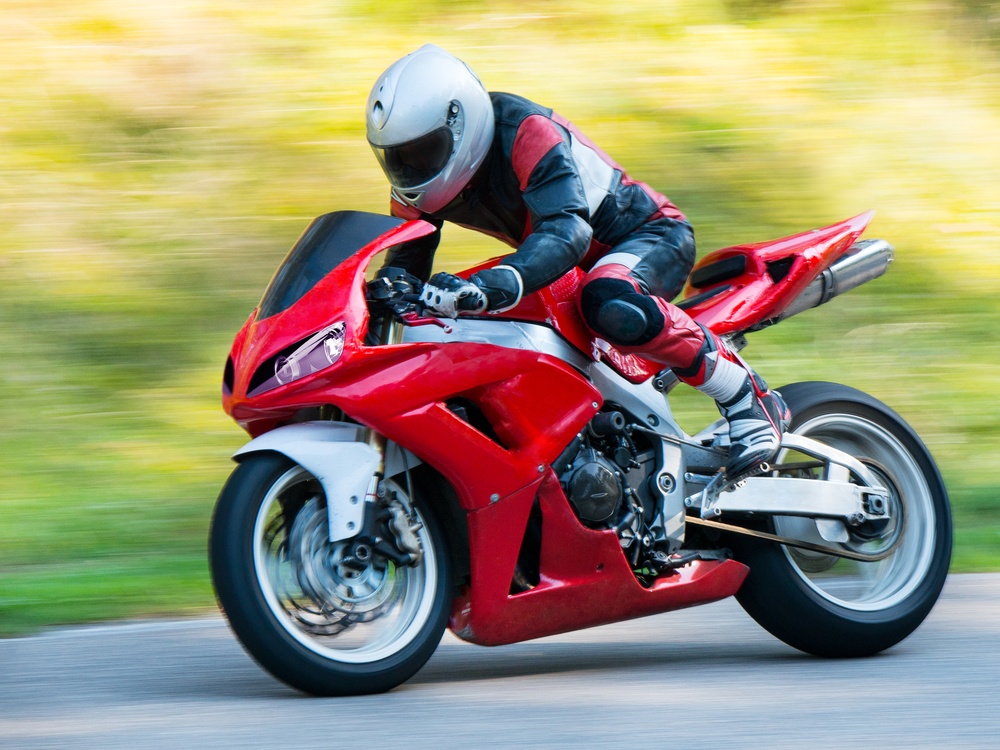 Sports bikes are Harley's are obviously of the same type of category of motorcycles.
But like mountain bikes and sports bikes, are different and if you know about this particular type of motorcycle (and ride it), then of course, it also has massive potential too!
And here's a bonus niche topic to consider: Dirt bikes.
This is another extra niche you can make a website on and promote from as well. Dirt bikes are their own separate niche with their own accessories, products and things to talk about.
In a way, this kind of makes this list go up to 51!
19) Building muscle niche:
There are countless men and women who wish to bulk up and build muscle.
This category of people are an excellent topic to target on a blog/YouTube channel.
There's countless examples of people who have made great blogs and video channels on THIS topic alone and made it big as personal coaches AND affiliates.
Clarifying for people interested in this topic on how to build muscle through proper supplements, workout recommendations and diets could go a very long way in helping that turn into a great online business.
Note: This topic could also cross into the "how to burn fat" topic too (and get an even bigger audience to your business).
20) Marathon running niche:
While jogging can relate to marathon running, a site or YouTube channel focused on JUST this topic alone could do very well.
Creating content on how to finish marathons, the proper gear to use (sneakers especially) can help you find SO many affiliate opportunities and a large audience to help out who want to start, do and finish marathons.
Ideally, I would recommend that if you decide to target his niche topic, to be a marathon runner yourself.
Even if you haven't finished one yourself, that very experience you have can help newcomers trust you and take your suggestions on what to buy to help in their marathon endeavors. 
21) Triathlon training (Iron Man Challenge) niche.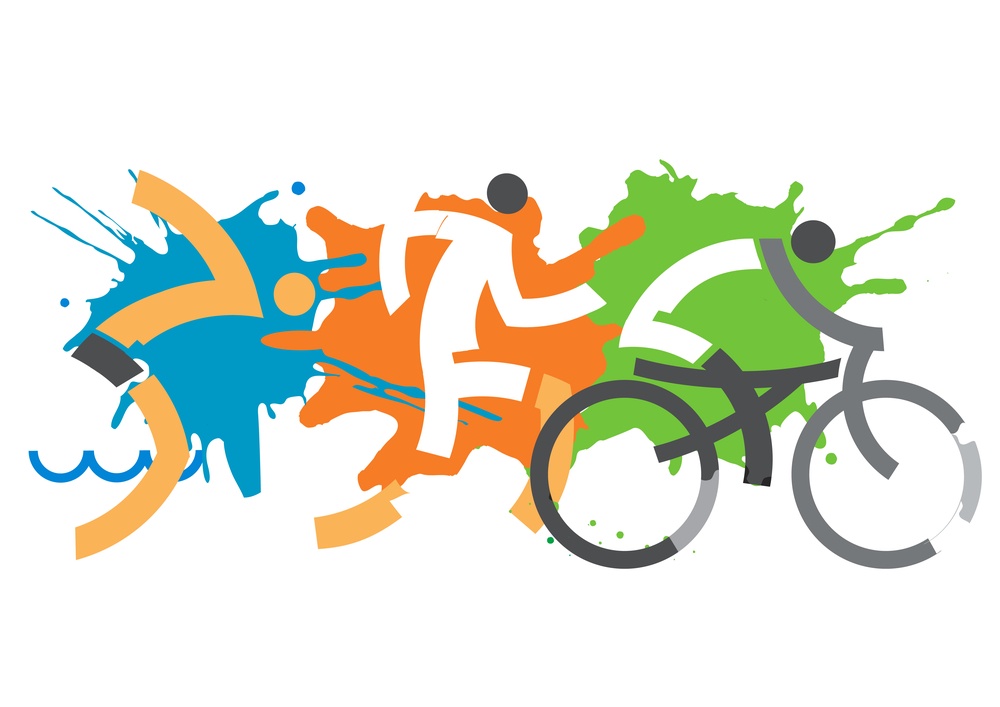 This is a unique niche because it provides SO many opportunities.
In a triathlon, there are 3 marathons which take place:
Swimming.

Followed by cycling.

And finally a third marathon which is jogging.
Each of these 3 things present their own affiliate opportunities, but as a whole, the triathlon niche topic is itself very popular and like the marathon niche above this one, you can start a whole business teaching and helping people to get ready for it, whilst selling equipment to help them conquer the event.
And in addition to teaching it, you can also promote the necessary products and gear they'd need to have an easier time completing these triathlons because believe me, people are willing to spend good money on good gear to help them in these races.
22) RC Boats niche:
The few times I tried RC boating, I was in Busch Gardens in Tampa when I young. I visited that park with my father and this attraction was one of the many available there.
And while I enjoyed it, let me tell you, only many years after I became a successful niche marketer did I realize this particular event could be a niche itself that you can make good money from.
There are many people who are into this niche topic and the price ranges (affiliate opportunities) for RC boats are pretty huge, from very small, low cost RC boats, to large, high ticket racing boats.
Prices range from $50 to many $100's.
23) RC Planes niche:
Once you find a specific niche, finding similar niches to it becomes easy! Just like I found 3 different niches by looking at the Harley Davidson subject and seeing I could make niche websites on:
Sports bikes.
Dirt bikes.
So too did I find that I could find this, the RC (remote control) airplane niche which happens to be an even bigger niche than boats.
I have park not too far from where I live where there is a literal designated area for people who fly these things and this is a popular niche with many expensive products. RC planes can cost several $1,000. Imagine the commission off that!
24) RC Helicopters niche: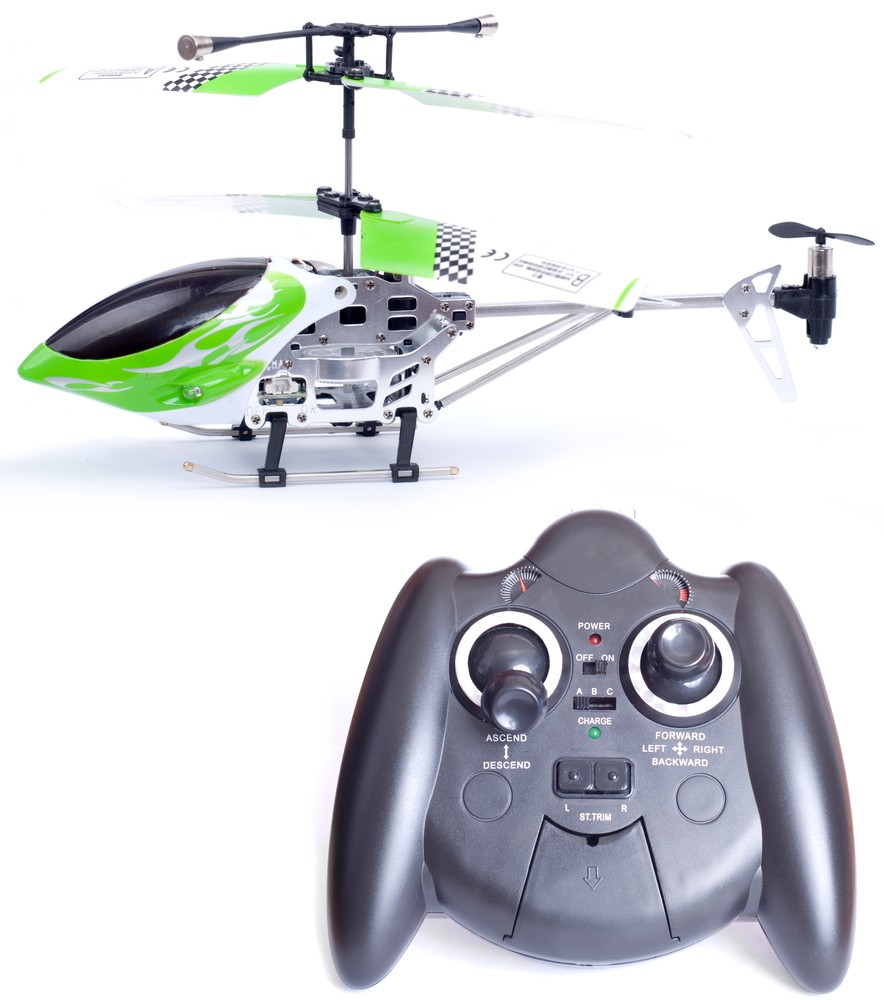 And here's one more branch of the remote control niche topic altogether: Helicopters.
This niche also have a wide variety of products and accessories people can check out.
I actually have a friend who used to own a giant RC helicopter and I believe the cost of it was over $1,000.
RC helicopters, like the RC boats and airplanes is it's own niche too and if you love this hobby, then a niche marketing website is in your future!
You can very easily promote numerous types of RC helicopters on your site through affiliate marketing and do really well with the commissions.
A simple research online also shows there are other bloggers out there following up on this idea and estimates of how well they're doing point to several $1,000 every single month.
It's a hobby yes, but it's also a very profitable niche, so think about it seriously, because it can do very well!
25) Drone niche (Something I have personal experience with):
Numerous times, I've discussed the drone topic and how I started my own niche site on it (get the details of this drone niche site here).
In fact, with the site I currently run that sells them, I recently made 2 high ticket sales from someone who purchased a very expensive battery for a very expensive drone model, as well as a very expensive remote.
These 2 sales, equated to nearly $100 in affiliate commissions for me. And this is for a niche site I was growing separately from my other main ones.
The point is, I took a subject I enjoyed which is drones and started a niche site on it, then through affiliate marketing made sales. Just as well, this particular site has also made some smaller sales for accessories people use on drones.
Here's some proof of the income ($100+):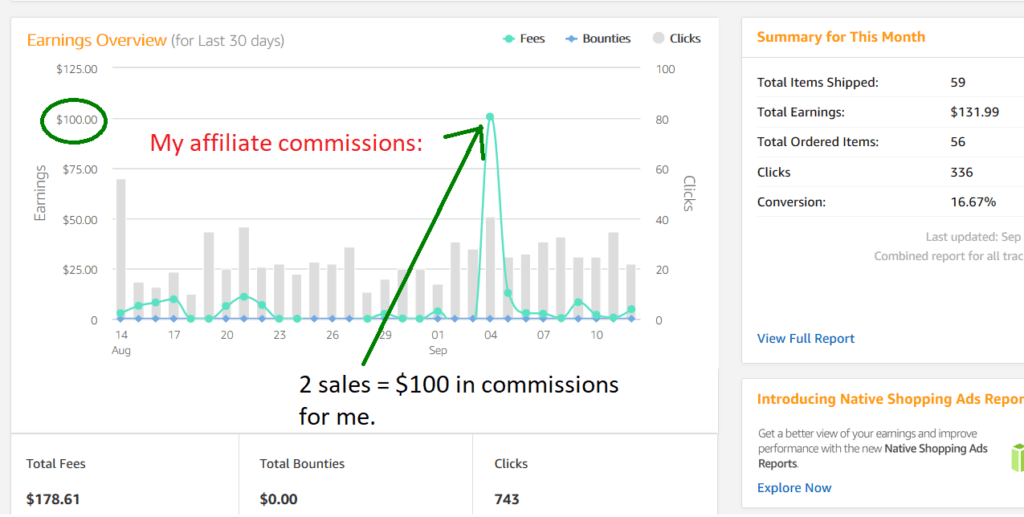 26) Weight loss for cats niche:
My grandfather has a cat, and that cat (despite being adorable) is overweight.
And this is a hungry niche topic (no pun!) that I am sure millions of cat owners have. 
Being able to control a cat's weight can make a huge difference in their longevity and there are many owners of cats who wish to see this happen.
And thus they will look for ways to do that through the internet, by looking at blogs, talking to vets, and going on YouTube to figure out how it can be done.
If you're a cat owner who has solved this problem, start a blog and help other cat owners get their cat's weight under control.
You can promote cat food (with weight control).
Books on helping cats lose weight.
Products to help cats with their weight problems.
And more.
Dieting isn't just a popular niche for humans, but for pets just as well!
And that leads into the next obvious niche topic. A subject that you may have already guessed, which is dogs!
Yes, these animals also have weight problems, so let's discuss this now.
27) Weight loss for dogs niche: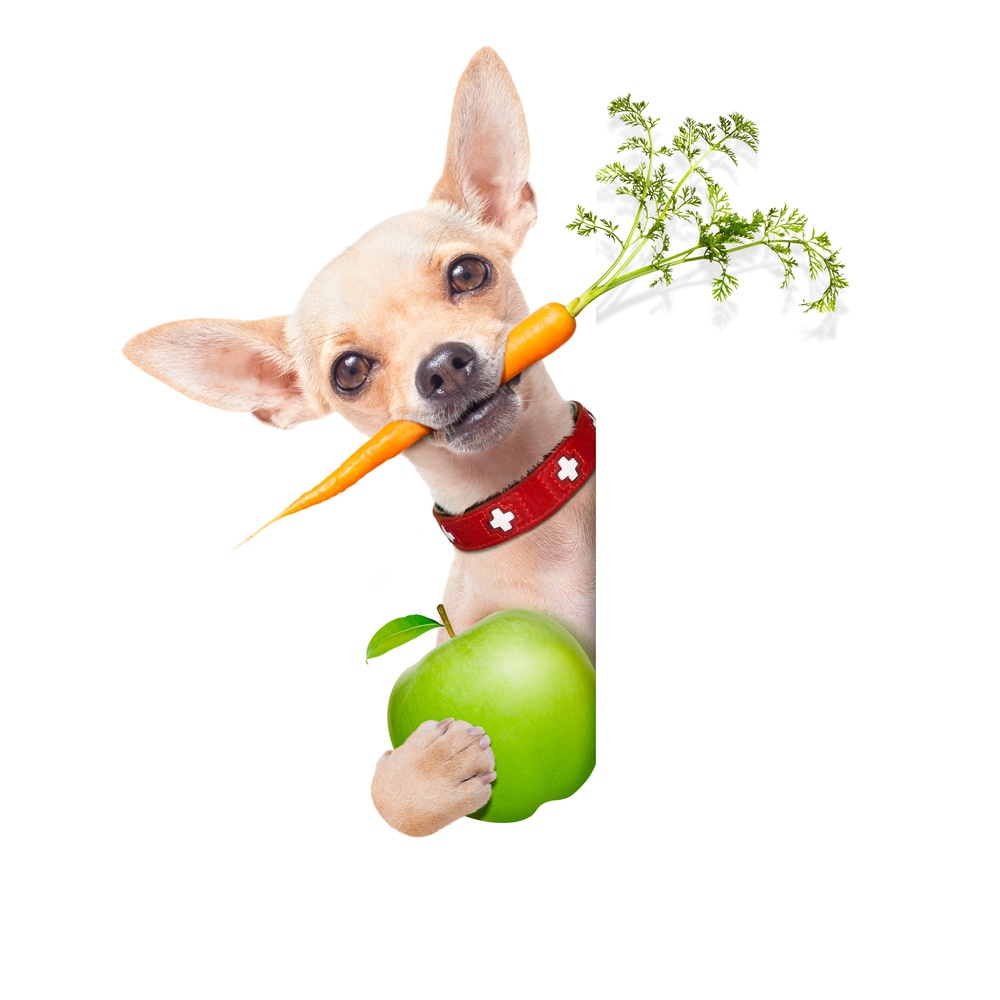 There is the same exact potential for this topic as the cat weight loss topic folks! 
Dogs, just like cats tend to overeat and the less we know about proper dieting and nutrition for dogs, and the more cute they are, the more likely we are to spoil them with treats.
While this may make them (and you) happy in the short run, in the long run this can lead to serious diseases and health problems (with cats as well).
The weight loss for dogs niche topic is a serious one and by helping a dog regulate it's weight correctly, you can also help it be healthier, live longer and avoid or reverse many serious illnesses and health problems!
There are many dog (and cat) owners who seek these answers on the internet and if you possess them, then you can really promote many different things to help a dog (and cat) get healthier and lose weight.
This all revolves around how much you know about dog healthcare and weight loss.
28) Turtle care niche:
I have 2 turtles, both who are 19 years old at the time I'm writing this blog post.
The average life span of the breed I have is 30-50 years. I love my turtles and want them to live to the latter part of that span and there's many turtle pet owners who probably wish to see the same thing.
While there's many different breeds of turtles, a site which explains for turtle owners the right ways to take care of them (and their aquariums, habitats) can be absolutely profitable for an affiliate marketer.
I'll even give you an example:
Heating lamps are very important in this niche and while there's different brands, when I took my turtle to the vet and they told me to get a specific one that would help his health improve, I found out it costs $95 and it has a 6 month usage. I now own 3 of these lamps. 
If I had purchased them online, if I got it from a blog, the person who promoted it would have commissions from it.
29) Taking care of fish niche:
Fish don't cost a lot (well some do), but the accessories (filters, aquariums, and more) certainly do.
Not to mention all of the topics on the right way to properly take care of them would be a very profitable niche blog/YouTube channel to run. 
A niche site on fishes, specifically certain kinds of fishes and how to take care of them is also a great niche, profitable niche idea to consider.
If you own or have owned fish, chances are you know way more than someone who is looking to buy them, so your niche site can inform and promote to these people.
30) Aquariums niche and decorations for them: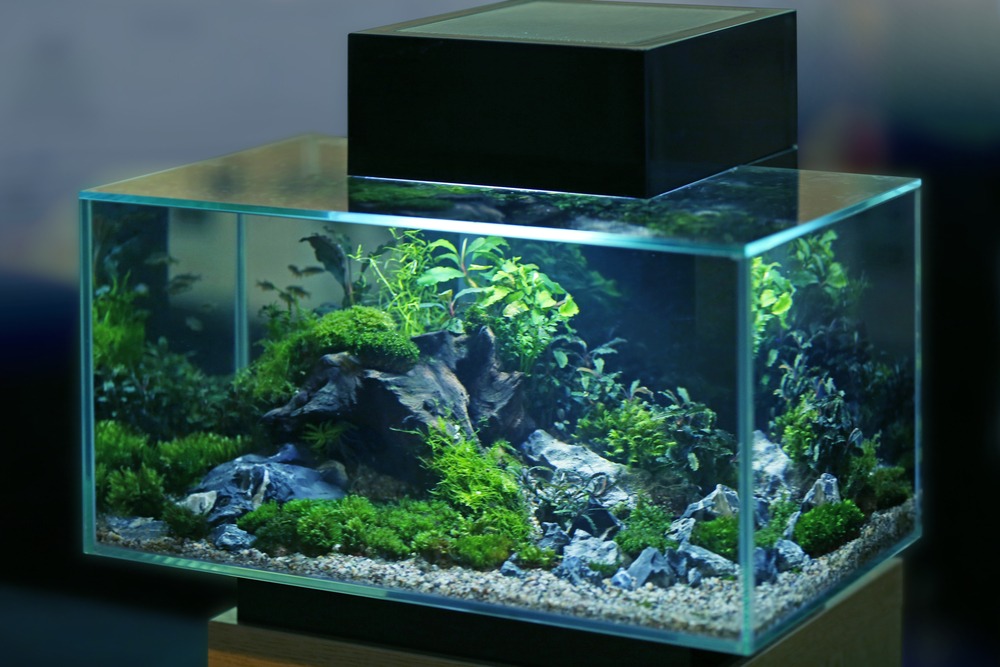 Aquariums themselves can be a profitable niche, including the decorations that people put into them.
Those accessories can be very expensive but people do buy them.
If you're into making a beautiful looking aquarium, I assure you, so are many others who are into that too, and if you can display how to properly set this up, and which accessories to buy (you promote them), you can really do well at helping other people create beautiful aquariums for their fish (or other wildlife).
You can also sell things like pH balancers, filers, and other accessories that are commonly used inside aquariums.
31) Taking care of pigs niche (as pets):
Having pigs are a pet is actually a great niche topic, and it's something I've personally seen, as one of my cousins once had one (a pot bellied pig).
It was hard to take care of it, and eventually she decided to give it away to someone who could take better care of it. Thankfully the pig is happy and in a better place. Last I saw, he was sitting, sleeping on a chair in his new home.
But besides that, this niche happens to be much more common than you think.
And taking care of pigs is considered to be a lot harder than taking care of the other pets I've mentioned on this list, so if you have experience with pigs as pets, you can really create a profitable niche site talking about how to raise them.
I personally know they have huge personalities so also teaching people how to discipline pigs would help a lot in building your niche site.
The types of accessories pigs need differ from cats and dogs, so you have a wide range of products you can promote to the pig owning audience here!
If you already have a pig at home, I'd love to know what you think of this.
32) Taking care of rabbits niche: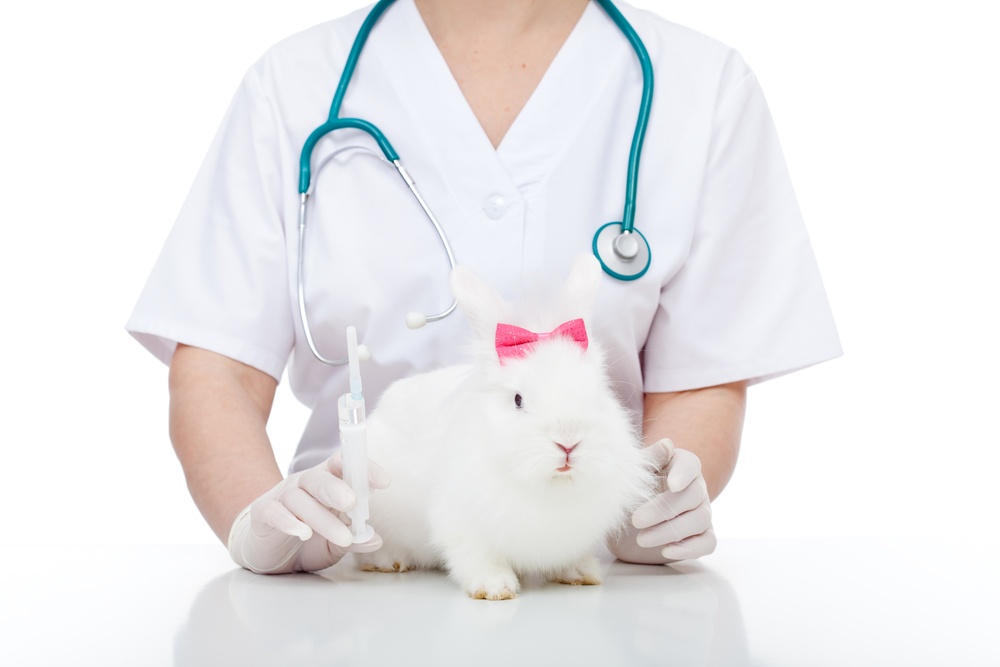 Rabbit care, like any other pet care is an important and popular niche topic.
I've never had a rabbit myself, but there's millions of people who do.
I suspect that care for these pets is a topic that many people need help with and as an affiliate marketer, you can absolutely help this niche audience with this subject.
And don't forget, we also have other pets like rabbits you can make a niche website on such as:
Hares.
Promoting cages, toys, food and more for rabbits (or hares) would be a profitable affiliate niche for you!
33) Skiing niche:
Ski gear and accessories are very popular and of course, a niche site on this stuff, where you sell them as an affiliate can really do well if you know about this sport a lot!
Personally, I've tried skiing before and while I failed miserably at the skill, I quickly saw the potential of how popular and profitable this niche is because of all the people I saw on the mountain, including all of the accessories people wear when they do it:
Helmets.
Goggles.
Shoes.
Gloves.
Ski jackets and more.
34) Snow boarding niche: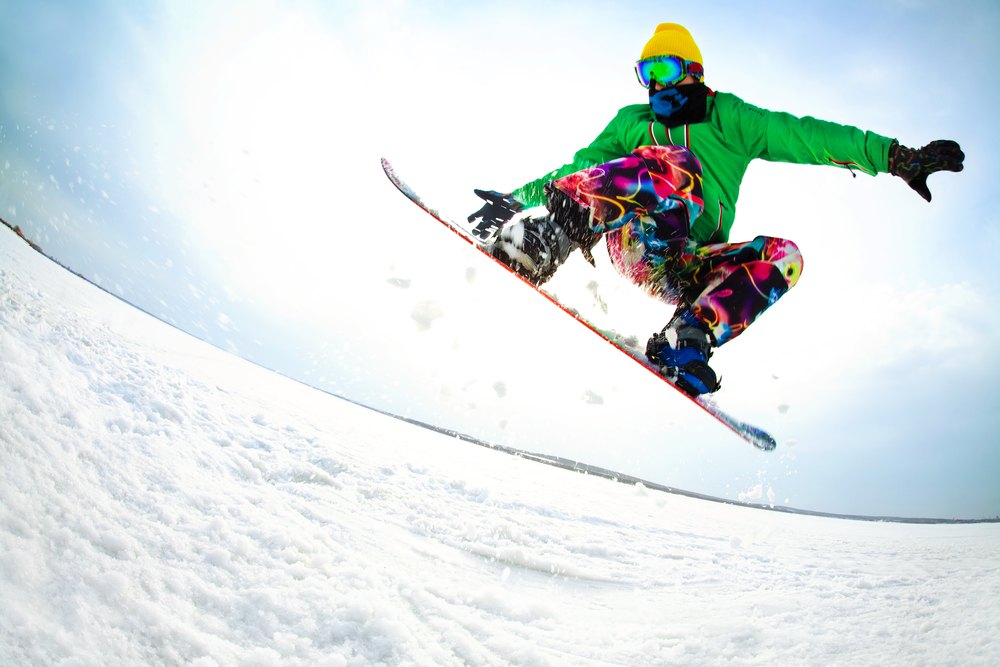 If you already expected me to mention the snowboard topic right after skiing, then good on you!
You are becoming someone who recognizes a niche and the opportunities it presents and this just means you're more cut out to start one! And I can tell you that at some point, with enough practice, you'll also be seeing different niches and making your own lists!
Anyway, let's talk about the snowboard niche:
Snowboards in general can really get expensive, and of course, you can connect both the skiing and snowboard topics together into one site, and basically tackle winter sports together.
35) Cross country skiing niche:
Cross country skiing is a hobby/sport that doesn't really involve downhill skiing, but rather through woods that are heavily snowed in.
It can really be fun but you can also combine this niche with one involving skiing. There are many people who love cross country skiing, myself included since I am basically a failure at regular skiing.
To me, the thought of skiing through the woods, at a safe, comfortable pace and enjoying the sights without worrying about crashing sounds a lot more fun than going down a mountain at a high speed.
And I am not the only person. Cross country really is a popular sport and if you practice it, you know I'm right. Not only that, but it is a good, profitable niche too!
36) Fly fishing niche: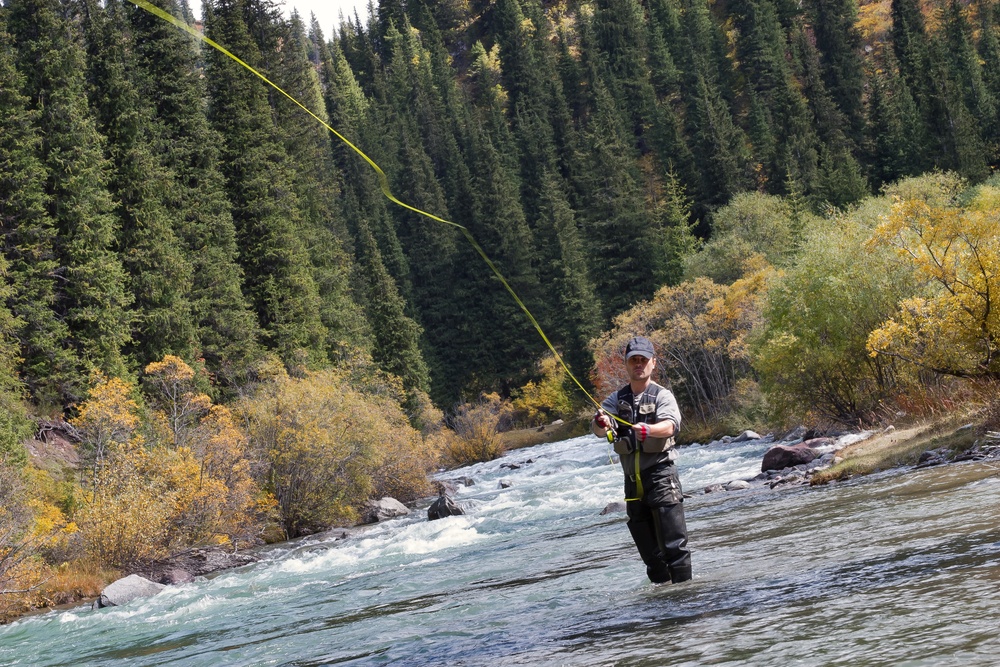 I have very little experience with fishing, and even less with fly fishing, but that doesn't change the fact that this is a topic that has a huge audience itself and accessories/training you can create a whole affiliate business from! 
For this niche, selling:
Special rods for fly fishing.
The special rope or whatever it's called that's used to catch them.
Explaining the difference between regular fishing and ice fishing.
Selling the special pants fly fishers wear.
And more.
All encompass how profitable this niche can be!
37) Ice fishing niche: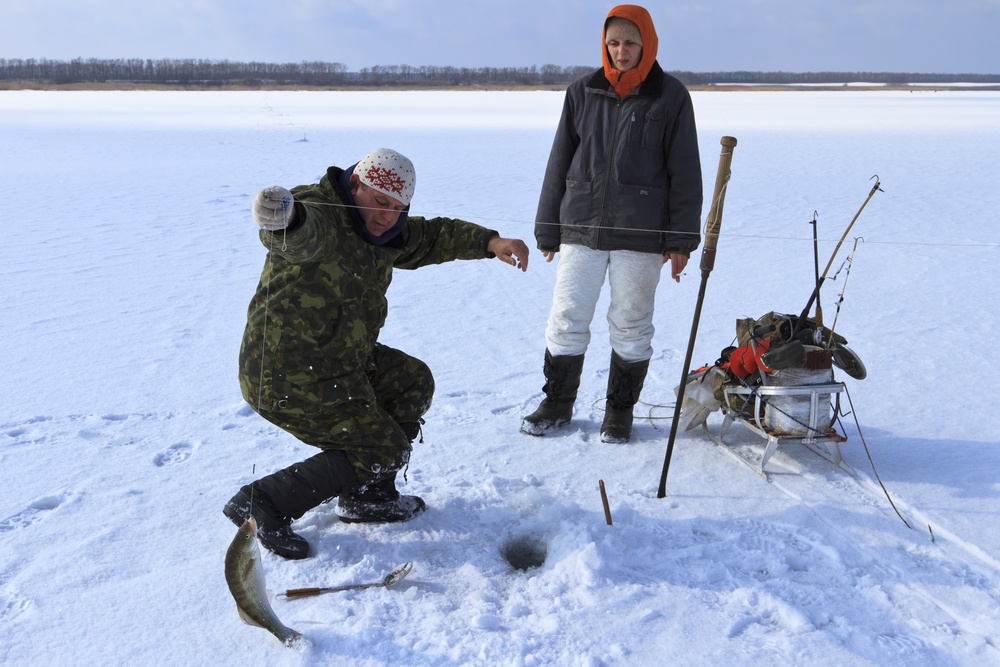 While most people would consider fishing itself to be a niche, I would say it is something you can really break down into even more specific topics and build great businesses from.
Take ice fishing, and fly fishing (that I just mentioned). These are part of the fishing topic, but technically different from each other and more specific than fishing itself.
And this topic carries it's own (different affiliate opportunities) from ways to drill a hole in the ice/snow, to stuff to wear when you do this and more. 
I recently considered running ads on fly fishing and fascinated to discover that in the United States, this a very common and popular activity in the state of Minnesota.
Apparently, lots of people love doing this there (out of the other states I looked into on this subject).
38) Solo camping niche: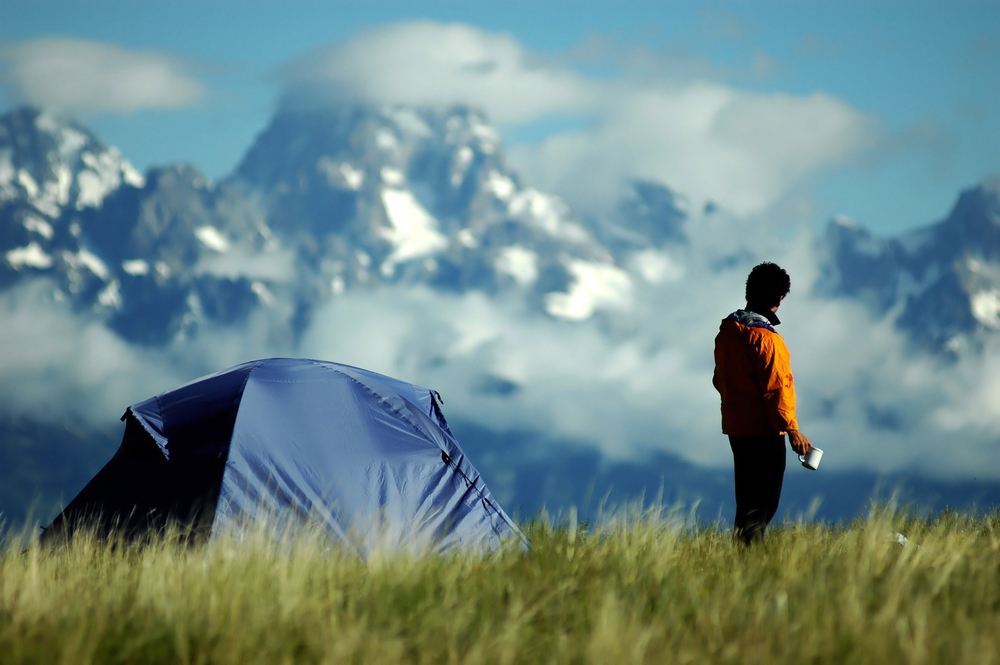 Camping itself carries great potential, but like we broke down the fishing topic into more specific topics, camping has this branch too, specifically, solo camping, a topic that is popular among avid hikers and travelers who prefer solitude vs doing these activities in groups.
But this crowd, despite having the "solo" tag is still one that has millions who do it and any niche topic that has millions of people interested in a specific topic has potential (affiliate marketing potential).
There are specific tents, flashlights, survival gear and many more products you can promote to the solo camping niche crowd and it would do very well.
If you're into solo camping, this is a great niche to build your affiliate marketing business with.
39) Sailing niche: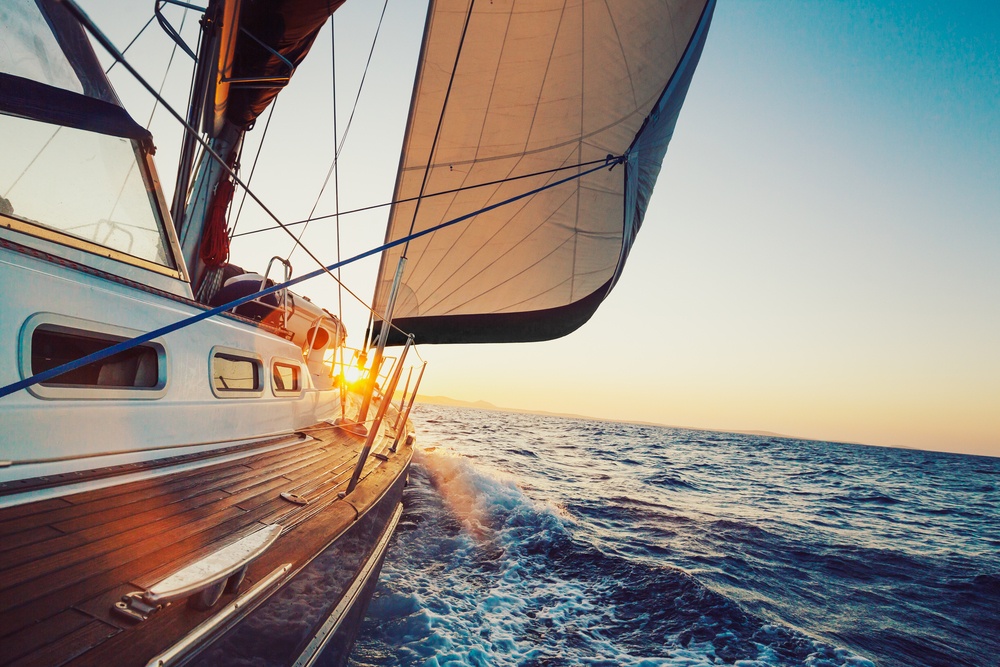 People who have these boats know that there is a lot of care required and if you know about this, please start an affiliate business teaching others how to do sailing properly.
I promise you that others (and there are many) who do sailing will read/watch your content and buy affiliate promotions from you!
You can even do Vlogs, where you record yourself on a sailing boat talking about how to take care of it and put in affiliate links in the description.
I doubt you can sell sail boats on their own as an affiliate, but things like GPS, clothing for sailing and more? That's all there for the taking!
And you can make a lot from it too!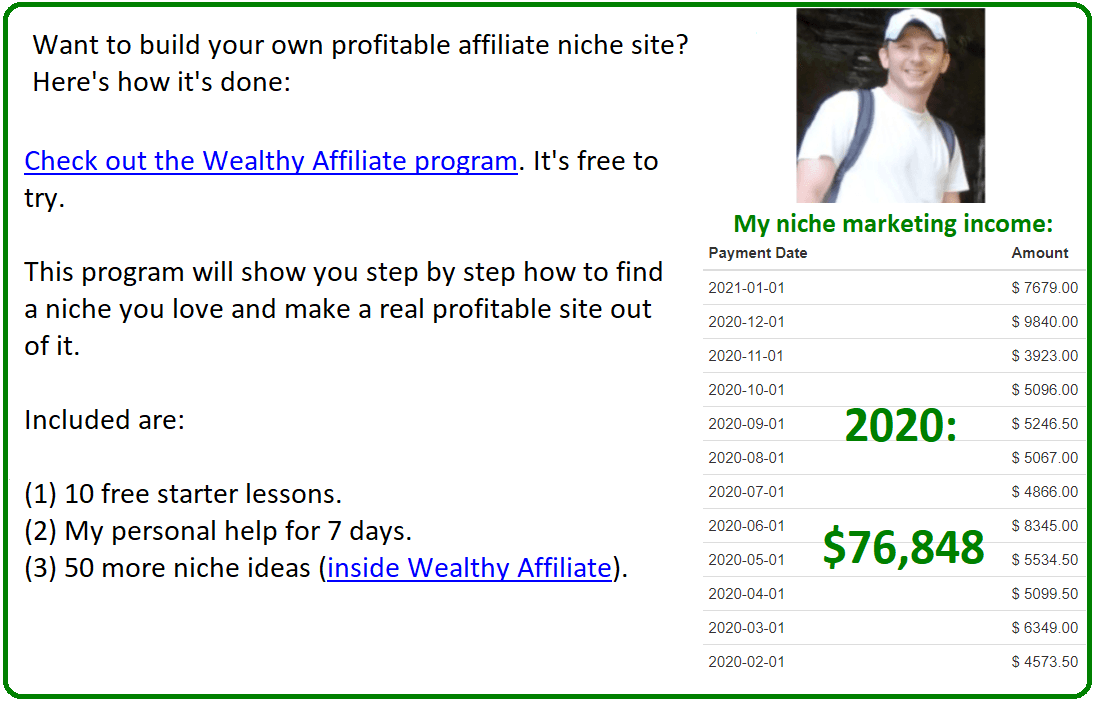 40) Sky diving niche:
This is another topic I think I'll never get involved in, but hey, that still doesn't change that tons of other people will.
Skydiving it is it's own unique sport and while I doubt you can promote parachutes directly, promoting other gear like helmets, clothing for sky jumping and teaching people to do it correctly is a great opportunity in itself.
If I were interested in sky diving, I'd do a lot of research on Google and YouTube for it and look for blogs from people who have done it and what they recommend.
I'm pretty certain this is the same mindset any newbie to skydiving goes through:
They need to know the rules.
They need to know how to get started.
They need to know what to bring.
They need to know how much it costs.
All of these are things you can address on your own niche site on skydiving and help people properly get ready to do it (and enjoy it safely).
At the same time, such a site can bring in both good money and a lot of traffic for you!
41) Scuba Diving niche: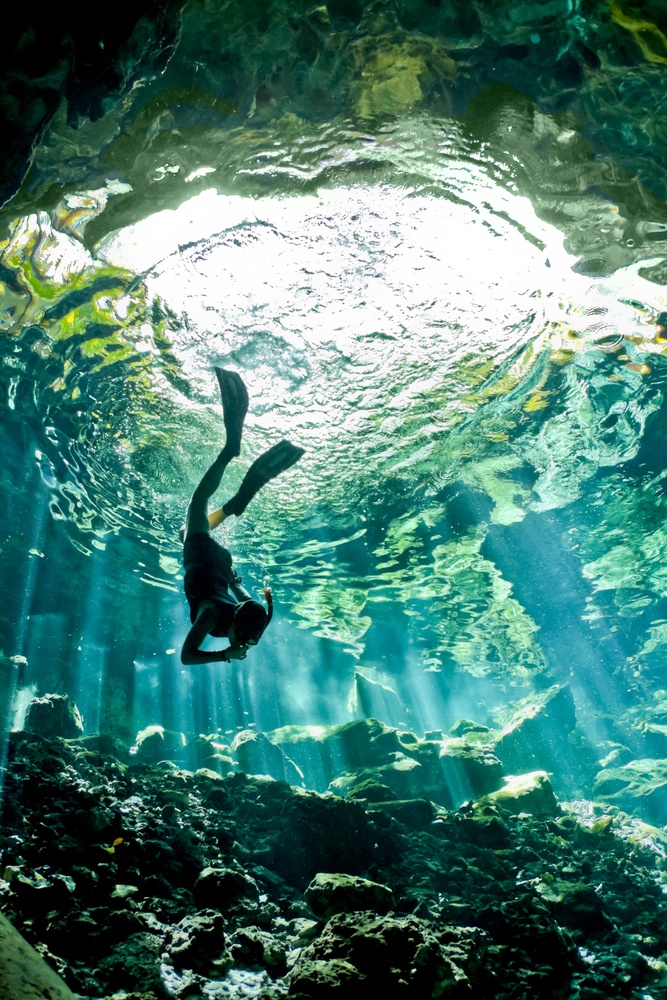 Scuba diving, and diving in general is a very big topic which has it's own high ticket potential, and here's just some of the many things an affiliate can promote on a site/blog/channel on YouTube with regards to this topic:
GoPro's. 

Accessories for diving/scuba diving. 

Watches.
Dry suites.
Tubes.
Flippers.
Underwater goggles.
Gloves.
And more.
And besides the selling part, you can also write tons of content on places to swim at (exotic areas) and do things like Vlogs of your personal experiences doing this.
Remember, if you live your niche and love it, you are going to have a better/easier time doing affiliate marketing.
42) Yoga niche:
Yoga blogs and video channels are huge and to some this may signal that it's got huge potential.
To others, it may signal that there's too much competition, so if you're in the latter part of this opinion, read this article on niche saturation and competition and don't worry about it.
As for those in the former, if you love yoga, create a blog/channel where you talk about poses, sell mats, yoga pants and other accessories.
Make sure your online business delivers great content to the people seeking to do yoga, because the better you do this, the better your online business will perform, that I promise.
43) Life insurance niche:
A few weeks ago, a referral/student of mine asked me to help them out with finding keywords for this specific niche topic and I was actually very surprised at how well thought out this idea was as well as it's potential.
My mother started a life insurance plan for me when I was a teenager and it's an investment that has grown for over a decade, that I now hold for myself and grow on my own.
And the agent that helped her pick it out is…an affiliate for the life insurance company that I now have a plan in.
But while that agent sold the services in person (we all met for lunch and discussed it), why couldn't an online marketer do the same thing? It would save them tons of time having to meet with clients (not that you can't do it).
So if you know about life insurance and/or are an existing agent, start a blog, please.
There's so many people looking at this topic online and with the initial research I did into this topic, I found that…
A site that is an authority blog on this topic can easily amass 10,000+ visits monthly. But what can you talk about that blog? Well here's a few examples:
Talk about the general idea of life insurance.

Compare the different plans that are out there.

Talk about the benefits of it.

Discuss your own personal experience with life insurance (this is a great way to connect with others seeking life insurance).

Talk about smart ways to invest in life insurance plans.

Ect…
With the keywords I found, I would NOT be surprised if someone could write at least 100 blog posts on this subject and all the possibilities it carries.
44) Treasure hunting niche:
I used a very specific picture to illustrate this niche.
If you are a beach goer, you've likely seen these kinds of people (I know I have). Well what are these people doing?
They are looking for valuables (treasures) and this is a great topic to start an online business on.
The kind of gear these people use can easily be found on Amazon and promoted on your blog.
And if you want to broaden it out, you can also cover topics like how to find gold and where to do it. There's even YouTube channels where people show this exact niche in action and they get a lot of views!
45) Miniature modeling niche: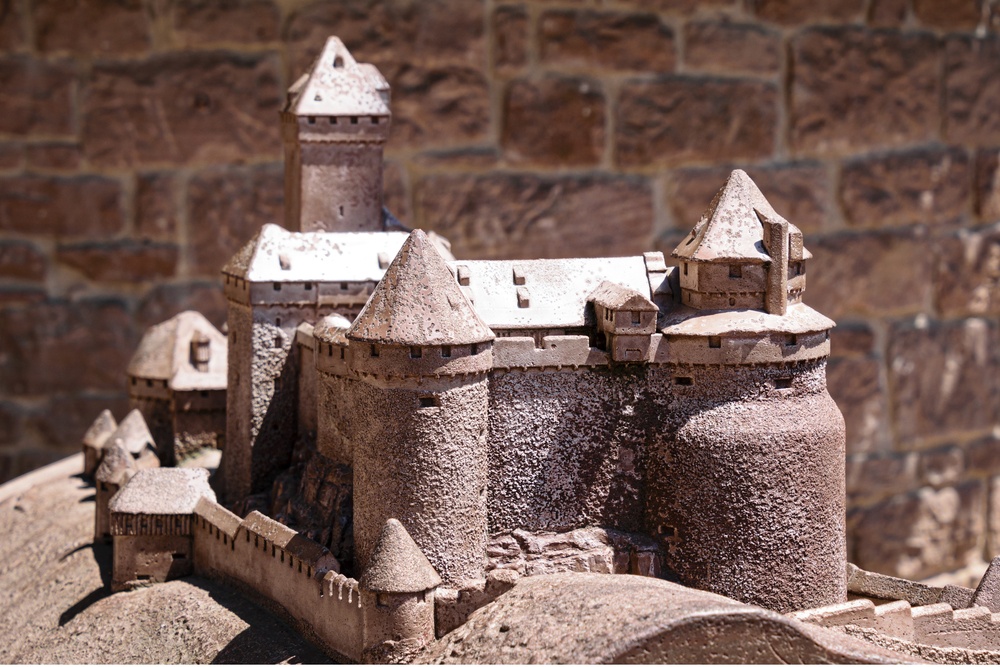 One of the hobbies I used to love a lot, but don't have time for unfortunately is miniature modeling.
I was a huge fan of creating miniature battlefields, castles, collecting and painting soldiers and Lord of The Rings. I still have boxes stored in closets that have all of this!
A lot of these interests I had were fueled by a company that specializes in this specific area: Games Workshop and with all the stuff I purchased from them, I must have (well it was my mother who purchased it because I was little) $1,000's worth of accessories.
To this day, there are TONS of people interested in this same niche topic and you can sell a lot of stuff through it. Events are also held for games for these things.
This is another profitable topic for you!
46) Miniature trains/accessories niche:
This is an evergreen niche in my opinion that has not and will not die down. There are people who collect these things and create little miniature worlds in their basements (or rooms) with this stuff and it's a very expensive hobby.
I would know because before I got into miniature models, I was very much into miniature trains.
I never had the time, space or money to create a world out of it though, and eventually I forgot about this topic, until this article idea came up. But I assure you, this isn't exactly a "kids" type hobby. There are adults and retirees who love this hobby and invest a lot of money into it. 
If you're into this stuff, share it through a blog and promote these products there. You're going to get a lot of fellow miniature train enthusiasts coming to it.
47) Kite surfing niche:
Kite surfing is a huge sport that is also expensive, but if you know about it and live it, you'll know how expensive it can be to get involved. I looked into it once, and found that initial expenses to get involved in it would cost me at least $2,000+ and that's just for getting started with the necessary equipment.
These expenses would cover the board, the chute and initial private lessons to get started. And of course, I would need to pay more if I needed more training and experience (or broken equipment that needed replacement). Well imagine what the affiliate opportunities are in this niche? They are huge!
48) Bird watching niche: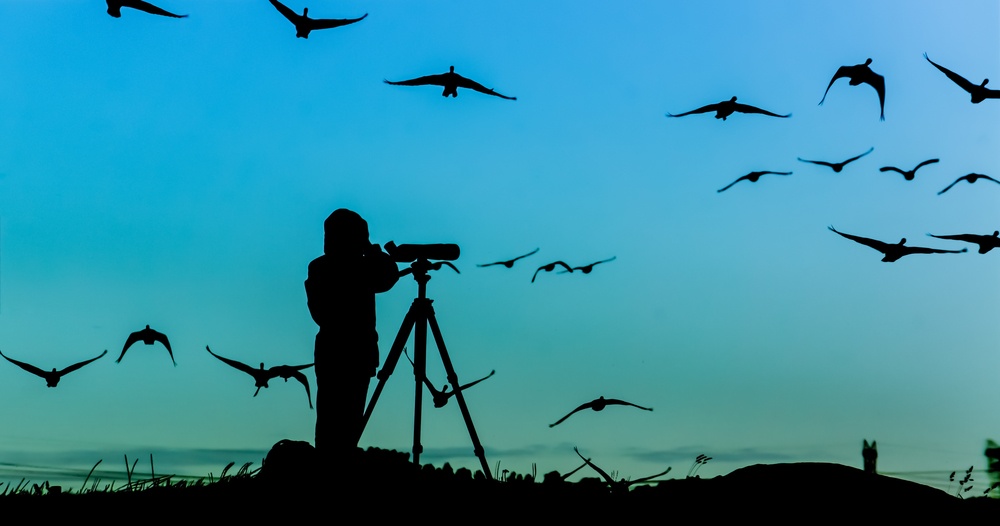 Every time I visit a particular park near me, I always see bird watchers there. That's because this specific park (Clove Lakes Park) has many different exotic birds to see and exotic birds always attract this niche audience to it: Bird watchers. And with all the camera equipment this audience brings to these viewings, you can bet they are expensive! And aside from the cameras, I'm sure there's things like binoculars specifically for bird watching that sell pretty well too!
49) GPS and navigation accessories for boats: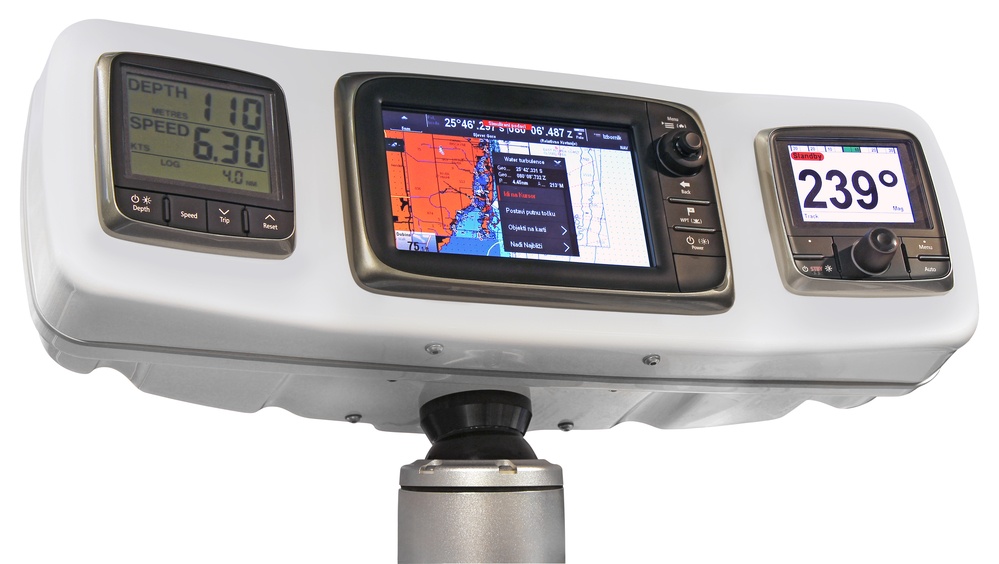 You can connect this topic with #39 (sailing) but being able to properly navigate in water is SO important.
While GPS devices exist in most cars nowadays, boats are a different story and you can still sell and promote these items for boats.
Not only that, but in terms of accessories, there's also devices that help you spot fish and other navigation accessories you can sell, so if you're into fishing, sailing, ect… 
Then get involved in this niche.
50) Customizing backyards/gardens: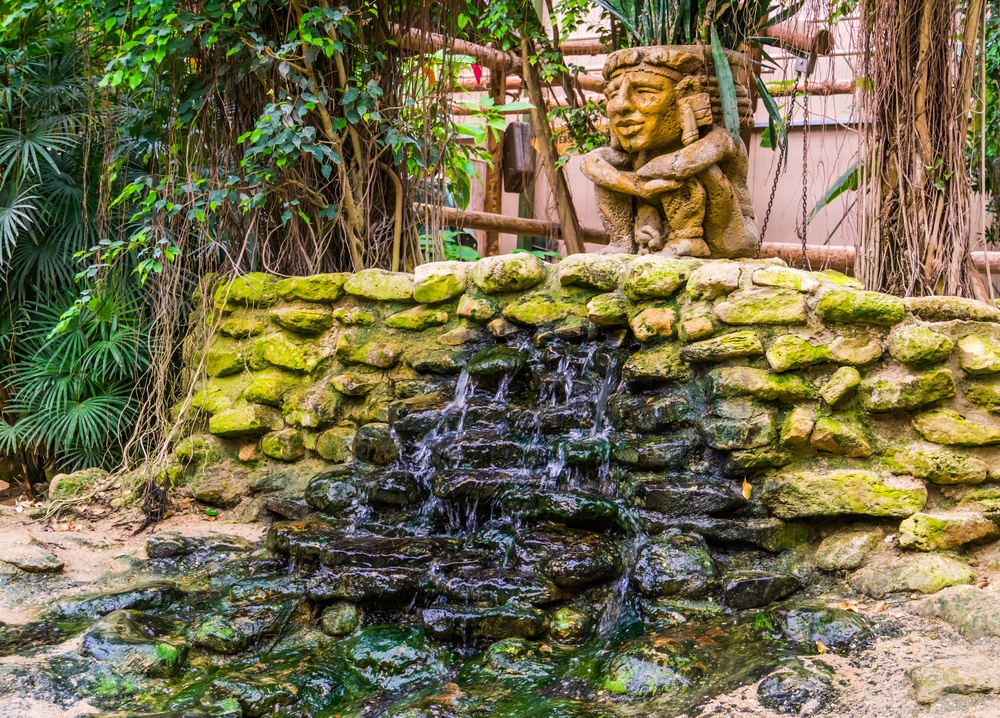 If you've ever been to a beautiful restaurant with a garden or a botanical garden, one thing you may have noticed is how beautiful their gardens/backyards are.
Well there's a huge niche of people who own houses, who have empty backyard space that would love to turn it into their own beautiful world and a niche site on what to buy to do this as well as ideas (especially if you do this too) would be great! 
This is certainly a niche where people love to spend big money on things like statues, equipment to make rivers, streams and maybe even small pond accessories.
And we're going to finish up the list on this note!
Want to see 50 more niches and start your own affiliate niche site?
I have to be honest folks, I'm actually getting very tired of writing at this point. I've been writing and adding to this article for a few days (it's over 7,300 words), so for the remaining 50 niches, here's what I want to do: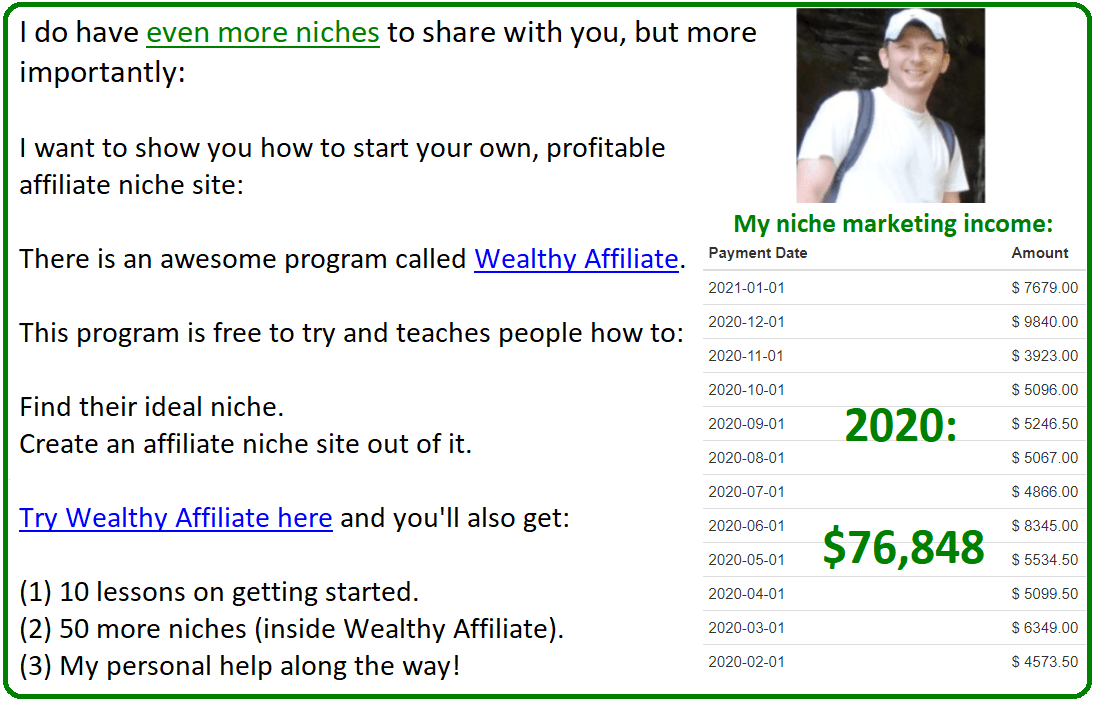 I am also very happy to help you with any questions on any of the niches talked about here and/or any affiliate marketing ideas you have that you want an expert eye to help you with (mine that is).
Just ask below and thanks for reading! In the future, I may create another long list of niches and if you enjoyed reading this one and want that secondary list to be a reality, let me know as well!