I want to show you 5 case studies that illustrate how to properly start an online business with or through YouTube. Use them as reference because they'll help you 100%.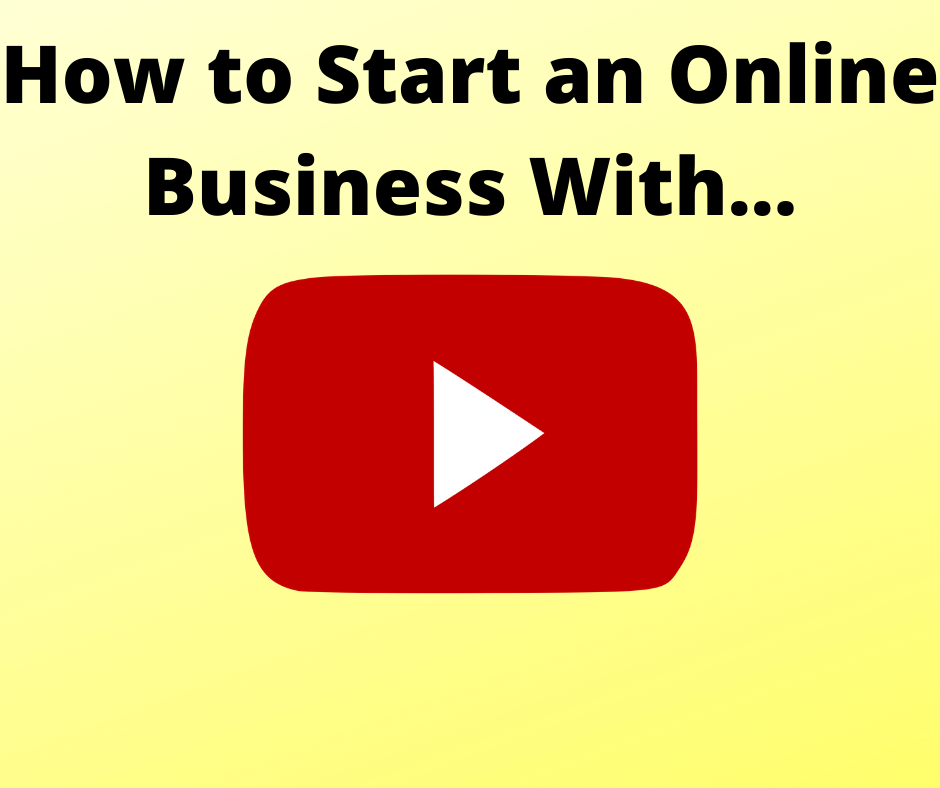 The 5 case studies I'll be covering today are from the following people and the success they've had on YouTube following a very specific, and identical formula and they are:
Niel Patel.

Tucker Gott.

Seth (The mountain bike guy).

Billy Kyle.

Income School with Rick and Jim.
Each of these people run their own successful online business through YouTube and make money in various ways with it, but in terms of how well they are doing, some of them make a full time income, while other big names on this list are multi millionaires.
Before I breakdown how these 5 case studies operate and why they are succeeding, let me just say that I am a successful blogger and recently decided to step it up by basically expanding my online business from just blogging to also growing my overall online business through YouTube.
And what I want to say is that while I am citing 5 different people/channels and case studies, the reason I am using them specifically is because:
They follow the same formula I used to become a successful blogger and that is:
So as I go through these 5 case studies, keep in the mind the above sequence of steps because they can be found in every case below.
I don't want you to think that the following people I'll be talking about just randomly did something to see success. No.
There is a specific reason why these people succeeded and if you trace it, you will find at the core are these 4 steps.
Now I'm sure not all of them followed this exact formula, but if you're completely new and considering starting a blogging or YouTube business, you need some sort of reference and these 4 steps are probably one of the best starting points.
And finally, as you read about the 5 people in this article, should you choose to start your own business on YouTube, I would recommend it be done through the help of Wealthy Affiliate. They helped me get a great blogging business going and they also use the same methodology to explain how to build a business on YouTube.
Let's get into the 5 YouTube case studies…
Starting with #5…
5) Niel Patel.

If you've never ventured into the digital marketing world, specifically SEO, you've probably never heard of this guy, but if you ARE in this realm, Niel Patel is someone you should know. After all, that screenshot above shows he has over 400,000 subscribers, on YouTube alone.
He is a digital marketer who started an online business mainly promoting his own SEO services, and while he has an official site here, he does have a YouTube channel here, on which he gives advice on how to succeed at digital marketing. 
Most of the videos I've seen of him talk about ranking websites on Google and basically blogging success (which is what originally interested me in his content).
I would venture to say that Niel is a millionaire thanks to this empire he has grown on both his site and YouTube and it's because he is very passionate and successful at what he preaches about which is digital marketing, so naturally people who are also interested in these subjects hear about him and come to his channel/site.
As a result, Niel probably sells his personal services to them and makes a GREAT income from it. I would also guess that due to his popularity, he probably outsources a lot of his services to meet the customer demand he gets.
For what it's worth, if you're interested in digital marketing, online marketing stuff, want to start a successful online business (blog), you can go to Niel from the link above, but if you can't afford his services which I assume would cost a bit much, you can get my personal help here on the same subject.
I know I'm piggybacking off Niel, but I too know about online success and how to help people reach it, so you can get it from me too, at likely a far lower price.
4) Tucker Gott.

I only recently subscribed to this dude's YT channel but you should too if you enjoy nature and flying. This guy is VERY passionate about a hobby called Para motoring, in which you sit on a seat with a giant propeller strapped to the back and a parachute to fly with.
I can tell you that I wasn't even into this hobby until I started watching Tucker's videos and now I am. With nearly a million subscribers, this guy has built what I would consider an online business empire through YouTube and with me knowing next to nothing about this hobby, I know with absolute certainty that if I ever get into this sport, that I will surely be investing in Tucker's advice. 
He creates VERY beautiful content and sells merchandise on his website here.  
And this is a PERFECT example of how someone took a hobby/sport and thing they have great experience in and passion for and grew it thanks to YouTube. 
He makes a lot of money through affiliate marketing and if you watch his videos, you will find that he always showcases the same cameras and accessories he takes with him. And most of his gear is simple stuff like GoPro cameras and helmets.
He also advertises his own merchandise on the website link I put above. I'm pretty sure he can also be contacted about consultations and personal training on para motoring as well.
3) Seth's Bike Hacks.

Seth, like Tucker, is another perfect example of what can happen when you take your passion (in this case mountain biking) and use YT to turn it into a business. 
The mountain bike niche is gigantic (I have it included in this list of 100 niches) and as you can probably see from that screenshot above, the dude has nearly 1.5 million subscribers on his channel. And Seth's hobby is strictly revolved around mountain bikes, trails for them and testing out different gear for this hobby.
Like with the para motor example above, where I wasn't even interested until I found Tucker's channel, so too is the case with Seth. I was always somewhat interested in mountain biking and even tried a trail once in my life, but with all the first person view points of Seth biking through beautiful trails and putting his body at risk testing out different bikes, so the consumer can make a safe choice on which to use, I've become a huge fan of Seth's and will be using his channel for advice for when I do a mountain bike trail again or possibly buy a bike of my own.
He does also do affiliate marketing and promotes a bunch of cameras and biking gear on his videos. Look at ANY of them and you will see tons of affiliate links on it. I would happily buy from them when I need to.
2) Billy Kyle. 


Successful YT business channels don't need to have 100,000's of subscribers like the ones I showed above.
Take Billy Kyle, a dude I follow on YT who has about 60k of them. He creates content on drone flying, a hobby I absolutely love and he creates excellent content where he tests out different drones and risks his models so the ones hobby enthusiasts like myself own can fly safely.
Now in terms of the details of how Billy makes his money, it's also through affiliate marketing and I detail the success story he has here, where I document how it's possible to make a full time income through YouTube and affiliate marketing.
1) Income School with Rick and Jim.

To finalize this list, I want to share with you guys an awesome YT channel called Income School. The guys who started it, Rick and Jim basically detail ways to build a successful blog, like Niel Patel and they show their own case studies to illustrate this.
Now even though I prefer the Wealthy Affiliate program for all things related to online business success, Income School is still one of the top programs I've reviewed on the subject of blogging success, BUT what Rick and Jim do is that they promote their business on YouTube, by providing free and awesome content that I enjoy following.
My own success with YouTube shared.
So I've had my own cases where using YT has worked out very well for me and I detail all my examples here, and even provide a free tutorial on how you can get started with YouTube as well here.
I'm certainly not someone who is a successful YT business person like the people above since I still focus on blogging, but I use these 5 case studies to motivate me to push into the YT realm and expand my overall online business. I recommend you use them too!
And once again, I want to say that if you're serious about starting a business on YT, do it with the help of Wealthy Affiliate. They've helped tons of people build both blogging and YT businesses online.