AWOL Academy has great marketing behind it, but I looked past that and really wanted to see if it's a scam. Let this review explain that.
I was a member there for a short bit, but based on what I did see, I decided to leave AWOL. And I will show you:
How much you can expect to invest in this program.

If that investment is a safe one or not.

If this program is the type of opportunity worth getting into. Personally, I am of the opinion that it is not…

And because I don't think it is (I will explain why), I will suggest a better option too (shortly).
Quick Report on AWOL Academy: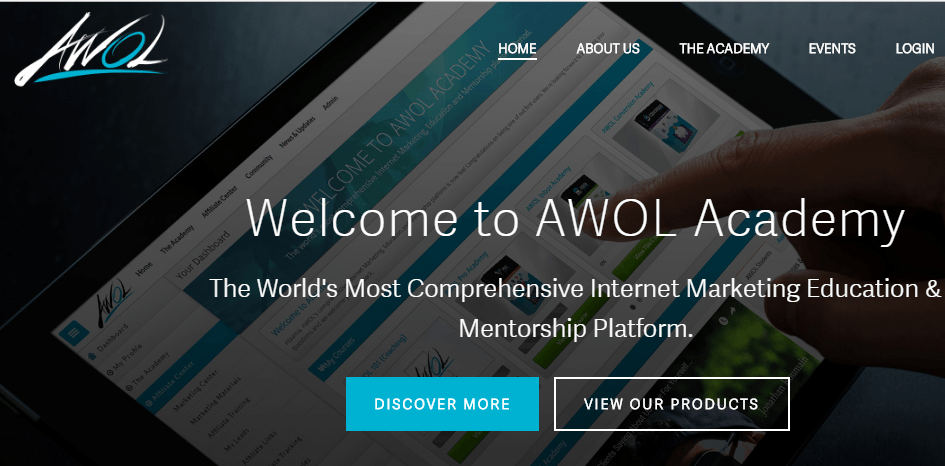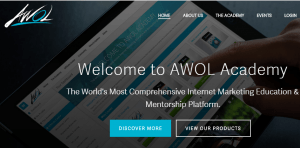 Name:
AWOL Academy by Kameron George and Kaela Kanae.

Price:
There are 5 different packages. They range from $99 all the way to $5,497. I'll talk about each package below.
And if you wish to promote any of these packages, you will need to buy them. Plus there's also a fee you pay every month to have the "right" to promote AWOL Academy, which I consider to be nonsense.
My experiences with AWOL Academy summarized:
I joined the "AWOL X" program which basically took me through a very long series of videos detailing the "opportunity" of going further with this program and I basically took it as one long sales process to get me to buy one or more of the 5 packages.
And I have spoken to and heard from certain people who were or are part of AWOL who have said the pricing can exceed $10,000. No thanks! 
Overall Rating:

2 out of 10 stars

.
While the program is technically legit, the problem with it is that it's prices are extremely high for the kind of education you get in exchange, which quite frankly is not that difficult to find in other places and it is the central argument I keep making for ANY program that is like this.
It's the "opportunity" of making big affiliate sales with this program that in my opinion is what seems most attractive to people, but that itself is SUPER risky, because it's so high to pay to get into the opportunity.
Recommended? No.
My position: Overall, I will personally not be spending a penny on this place and the alternative program I recommend actually has former AWOL members who are happy that they switched over (info on that is further below).

My personal video review of AWOL Academy (inside look):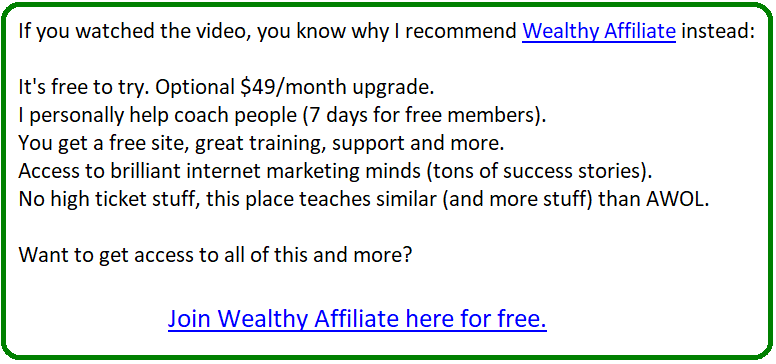 But if you didn't watch the video and don't know what Wealthy Affiliate is, no problem, just read this text review:
What is AWOL Academy? How much will it cost you to join?
Its an educational program on making money online. It is classified as a high ticket program due to it's prices. There are 5 educational packages within this program and here they are (with their prices):
I'll be going over each package in a moment, but I just want to highlight each, their prices and that the total if you buy every single package in this program, will cost you a "little" over $10,000.
While this is not the highest ticket program I've ever reviewed (MOBE was, as was Digital Altitude, but they were taken apart by the FTC), this figure is itself quite large.
So much so, that it deserves further investigation into figuring out if that much is worth it.
I'm sure no one reading this would ever spend a penny, let alone $10,000 on something they aren't certain would be worth it.
Perhaps just 1 package is enough, perhaps several are, perhaps even all of them are worth it, or maybe, it's just not worth buying it at all.
So what is the answer? Mine is nothing. There's better options outside of AWOL.
That's quite a thing to say, considering how popular this program is. Yet I stand fully by this position and to understand…
Why I am saying this.

Why I'm saying NO to their prices.

NO to their affiliate program (which would pay me handsomely for promoting them)

And NO to the entire program itself…
You need to understand who I am, my history with this stuff and my logic behind why there's better ways to make money online, and SAVE yourself a lot of money in the process…
The 5 big things you need to know about me and this program:
But besides that…
1) The first thing I want to mention is that I am a very experienced marketer (my story) and I make a living working online, doing much of the same stuff AWOL is said to teach you (at least based on their sales pitches for their packages). 
2) I have a great deal of experience with these types of programs from my decade long history in checking them out, buying many programs out there, reviewing them, testing them out and knowing what the right way of doing things is. And the best one is Wealthy Affiliate, it's also the most cost effective.
3) I can pretty easily "pick apart" these programs in terms of what kind of things they'll teach you. It's NOT difficult and what I can tell you about AWOL and other types of programs that pitch themselves as providing a unique education on making money online is that…
4) There is no unique, magic formula to making money online (here's my 2 step formula for that) that these programs have, that others haven't already revealed, or that I already don't know about. In many cases, all it takes to learn the many "secrets" to online success is to do a Google search.
There's a plethora of content out there (such as my site), for free that talks about the very same things AWOL is talking about within their package description and further more, I'm going to talk about each one and what I absolutely believe you'll learn and why the price tag on it is NOT fitting at all.
5) There's been an unfortunate trend in the online marketing industry to head in the high ticket training programs you see today with programs like this. Before, there was a high ticket focus on MLMs but since they got a bad rep, many people switched over to selling educational packages for absurd prices. 
Here's just some examples of other high ticket niches out there besides AWOL Academy:
Many of these programs I just listed work in a similar way as AWOL Academy in that they try to get you in for a small price, gain your trust with some free content or hyped up promises, then throw out the big numbers (Up-sell packages).
Why would anyone buy this expensive stuff? Good question. I've got an answer:
One of the ways high ticket programs "convince" you to buy their training is that they also offer an affiliate program in addition to it. I'm pretty sure AWOL has this, otherwise, they're missing out on a huge selling drive, but anyway…
These affiliate programs boast some of the highest paid commissions in the online marketing industry. You may see claims of how people are banking on $100's and $1,000's in commissions per sale. Well this is done thanks to the high ticket program's affiliate program.
And it is honestly one of the most powerful triggers to get people to hit that buy button. The mindset is usually that if one buys this expensive stuff, then manages to make 1 or 2 sales, they're in the clear and beyond that, making great money, so when you consider that you only need a few sales to make a huge profit, it becomes easier to throw down $1,000's.
There's an "insurance" type feeling involved.
But make no mistake: You CANNOT promote these expensive packages inside these types of programs without first buying them.
That is the ultimate catch, if you will, to get you to do it. It's sort of like network marketing and MLM companies which also get you to buy their expensive products to then resell them who pitch how much you'll make if you do, but that is often VERY difficult to do.
I can't just join one of these programs for a $100 and sell their $5,000 package, without buying that package first. That's just how this stuff works and it is one of the biggest reasons people buy them in the first place and the biggest reason high ticket program make so many sales.
Digging into each package of AWOL and showing why it's likely not a big deal of info:
Well let me rephrase that…
I believe the education you get from AWOL Academy is rich and will work if you put it to use, but in terms of comparing it to other informational sites, free info and other programs out there which teach the same things, it's not a big deal and as I said before, not really doing anything that isn't already being done, at least in my personal opinion that I already said is based on many years of doing this.
It's just that when you put such a huge price tag on it, it adds the feeling of value. But anyway…
Pro Academy: $99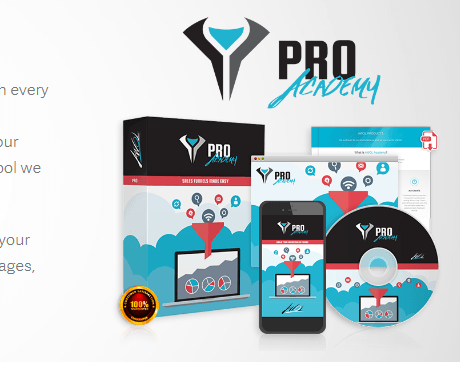 Based on the sales pitch on it, I assume they're going to cover email marketing, give you a domain and website, a way to create squeeze pages and show you how making an email list can lead to great profits.
And you know what? Indeed email marketing is a huge thing. It works. I currently do it, and I've done it numerous time over my years and made big bucks. But the thing is…
It is NOT difficult to make a lead capture page (another word for squeeze page) or track how many clicks it gets and how many sales come about from that. 
Now what I didn't see in this pitch was anything about marketing or getting traffic to that lead capture page. This worries me because traffic is the fuel which drives the money. Without it, none of these pages mean anything…
But anyway, I don't see anything special here to say that it's a "MUST BUY". Nope.
Inbox Academy: $447
This just sounds like the next step to the Pro Academy. Once you get people signing up, it's time to get them to buy, but that takes time, patience and you need to build up trust, emails that have nice, eye catching heading and offers that'll make them happy.
While what they say on their sales pitch of this package is true, I can tell you from my personal experience that it's not exactly a difficult thing to achieve. Here's some examples (I'm not the type to practice mystery marketing stuff, I want people to know):
Suppose you create a squeeze page which offers health tips for people with back problems.
You collect the list and send them a daily email, talking about natural, free solutions to help them with this issue. The fact that it's free and is a solution to their problem is already going to improve your open rates on it's own.
Then you pitch them some sort of cream that helps their back aches go away on day 7 (when most marketers recommend pitching a promotion). 
Guess what? This sales funnel is the pretty much the same one I've used, with different niche markets to make good money and I just showed you a free example of that. No need to put down $447. And here's a free article on building email lists detailing this strategy.
Conversion Academy: $1,797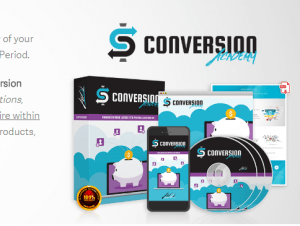 Now we're getting into some big numbers. But in this package, you'll be learning about getting more sales basically. There's certain things, aka ingredients needed to make people BUY stuff. Years and years of doing this has shown me that the following formula is probably going to be your most successful one:
Promote products that solve problems for a NICHE audience.
That's key.
And if you can share a personal story (which is actually mentioned on the sales page of this package), you can connect with the reader and have them trusting you. But seriously, those ingredients alone will seriously skyrocket anyone's conversions. I suppose I saved you nearly $2,000 by just revealing that…
Traffic Academy. $2,997.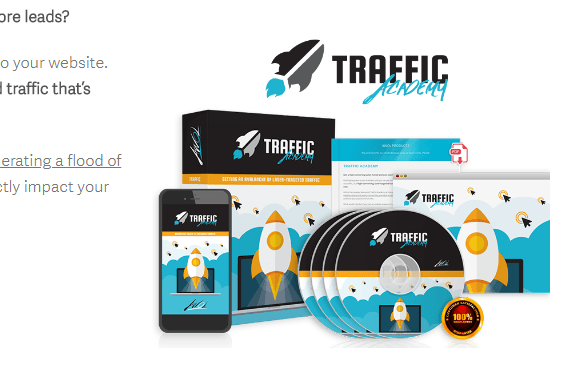 Oh there it is. I was wondering where in these packages they were going to tell you how to get that key ingredient to getting an online business going.
You know…traffic.
Before I get to the explanation of what I think you'll learn here, I want to say that I'm starting to think that AWOL Academy is sort of keeping you it's hook, leaving certain parts of an line business out of the equation and saving it for other packages. 
I mean, it makes sense that they probably want you to buy more, so creating an incentive or missing pieces that are supplemented in other packages makes sense. I don't mind that. What I do mind are the prices…
Anyway, when it comes to traffic, I know a lot…
I've made websites that generated 100,000's of visitors EACH on NUMEROUS occasions (here's one) and I can tell you that so far, the best places for that are:
-Search engines like Google. Write content for niche specific topics and you're going to get a huge number of people coming in.
-PPC traffic. Another huge one. I pay PENNIES for my ads and get 100,000's of clicks alone on that (plus the 100,000's more through free, organic traffic).
-YouTube. Use it like Google, make niche specific videos.
These 3 things alone, mixed in with a sales funnel that helps solve a niche's problem are going to make you a full time income people. There's another $3,000 saved ($2,997 if we're being specific…).
Masters Academy: $5,497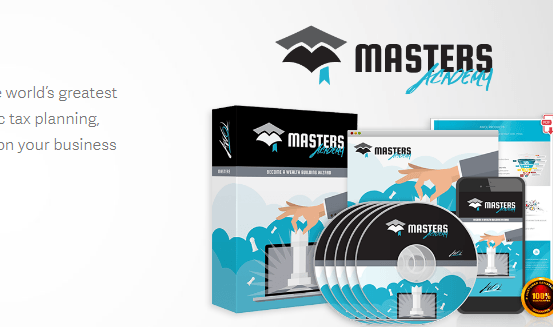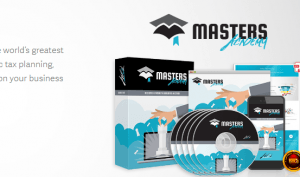 Man oh man. For $5,000+ there better be some good info here. Based on the sales pitch, they're going to basically going to share advice from extremely successful businessmen to save money, invest it, and so on.
I can't really go further here because this is actually the most vague package out of all 5, ironically, but I can't say I'm impressed.
To get to the point where you're making so much money that you need to invest it somewhere is not something I'd worry about until you are getting close to that and in my experience, by the time you get there, you will already have gained a plethora of knowledge about what to do with your money that may even make it unnecessary to get advice from the big dogs.
But in any case, what's to stop you from looking up YouTube videos or popular investment blogs on this stuff? Nothing.

Final Rating: AWOL Academy.

Red Flag
2 out of 10 stars. Other than their potential affiliate program, I see no reason to buy into this program. There's way more educational programs out there in my opinion that are truly worth investing in, and they won't cost you anywhere near as much as AWOL Academy charges…
My final thoughts (And the better option?):
As I said in the beginning of this review, I recommend a program which I personally find to be better in every way than AWOL Academy, and I'm not the only one as many of it's members have crossed over to it and love it too.

Now I will be providing screenshots of some of their own words, but I will also show you a comparison between both programs after:
If you wish to read the full blog post where former AWOL members describe their experiences and talk about Wealthy Affiliate, here is the link to that.
Anyway, I have a whole review on Wealthy Affiliate here, but to make it quick: It is also a comprehensive educational program like AWOL Academy on making money online. The biggest differences though are the following things:
AWOL Academy vs Wealthy Affiliate comparison:
And if I were to explain the differences between both places and as quickly as possible, there would be 2 quick things worth noting right away:
1) You can learn way more inside WA than in AWOL Academy (my personal opinion) for an absurd amount LESS. 100,000's of training modules, including webinars, site building tools, chat, and more. It's a seriously high quality package and it's all inside WA.
2) WA does not divide up it's training topics so much to keep you buying more expensive stuff. They do have a paid, monthly membership, but it is ALL access revealed, not another up-sell to up-sell to buy like in AWOL.
So that's my review of this program and why I strongly disagree with buying AWOL and sticking to something like Wealthy Affiliate instead.
I will always be extremely critical of ANY high ticket program when it's prices are for information you can find on sites like mine and programs like Wealthy Affiliate, for less and free. 
Update: AWOL Academy is apparently out of business and the creator of it has made a new program called Fullstaq Marketer. See a review of it in that link there.