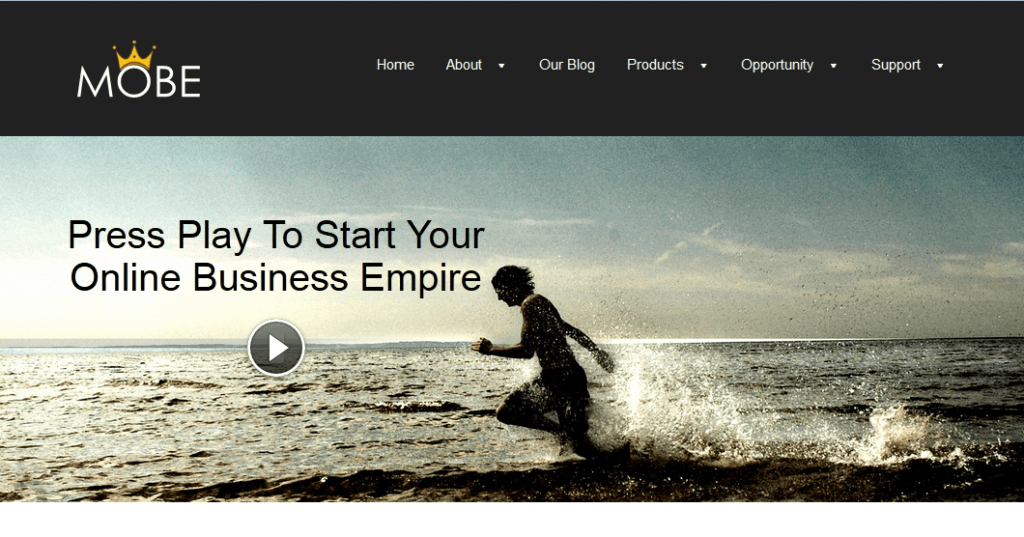 My Online Business Empire (MOBE) is one of the lowest rated programs I have ever reviewed. There's some major history I have with it.
In my opinion, it is a downright scam, pyramid and even a classical ponzi scheme.
I'm going to explain exactly why I have come to this conclusion and why you should avoid joining this program.
Update, read this folks! MOBE has been officially shut down.
This original review you're reading was once taken down by MOBE itself due to them not liking what I had to say but has since returned thanks to the FTC taking a look at this company and deciding that it was a scheme.
You're welcome to read the remainder of this article below which explains the business side of this system and how it works, but for a full breakdown of why the FTC decided to take them down, read this.
Furthermore, one of this company's biggest enemies happens to be the company I consistently recommend to people, Wealthy Affiliate. They were both involved in a major legal battle for years (on which WA was on the justified side). Again, thanks to the FTC, this battle ended. Read about that here.
My Online Business Empire in a nutshell:
It WAS basically an MLM program which taught you to promote the company to others for high commissions. You get access to tons of training (For a RIDICULOUS price) to help you do this. That is basically what this program is all about. 
As the legal reigns started to come down on it, MOBE switched from being an MLM program into a high ticket one instead, but this was to mask itself from the FTC. Thankfully, that didn't help them.
Contrary to what you may or may not believe, this program does not provide much training on building a traditional online business. By traditional, I mean learning how to take a current business idea to the internet.
Instead the bulk of the training in MOBE will teach you how to promote MOBE to others which is typical MLM MO that I personally find unethical and a downright scam (more on that below). And the little information involving on building an online business which you do get is in my opinion not practical for most beginners to online marketing.
It later changed it's name slightly and adopted a none MLM style business where it only sold high ticket items.
A Major Issue:
One of the major problems which will lead to even more issues down the line is that if you join the company, you do so believing it will give you access for all it's services for a "measly" $49.
However, once you get in, you learn that price is not enough to give you full access and in order to receive all of the training/perks, not to mention high commissions, you'll need to throw down more money for additional offers called up-sells. The first section of this program is known as MTTB.
This is something you are not told about until you buy into the program. A very disingenuous move utilized by MANY MLM's, most notably Empower Network.
Although buying the additional training/perks is optional, the problem is that it's designed in a way to make you believe that you NEED IT in order to succeed as well as making you feel like you're "missing out" on the "real secrets" if you don't buy them. This is how these types of programs get you.
But even if you don't buy into the up-sell scheme, another inconvenient aspect of MOBE is that they indirectly get you to do it. How? Well if you want to make the $1,000's in commissions they show off in their videos, you'll have to actually buy the product/s first. This is a sneaky way they get you to invest into the program and fork over your hard earned money.
How many up-sells are there?
By my count, there are about 20 different up-sells once you join the program. Though the prices do vary, each of these up-sells has a major price to it. Some of them are monthly. Some of them are one time buys.
Up-sells such as the Inner Circle, Done for you Emails & MOBE Elite Earners will run you $97 (EACH) every month.
Other additional programs such as the "My Email Marketing Empire" as well as other similar programs which teach you all about email marketing and collecting  leads to funnel to the MOBE website to earn commissions will run you close to about $200 (EACH).
Now if you think that's bad, wait until I tell you about their other up-sells whose prices range into the $1,000's for what they call "licensing fees" which is basically what they say gives you the right to promote the product to others for a high commission. This idea of licensing is just BS wording in my opinion to make you believe the product is official. Anyway…
Products such as 10,000 leads in 10 days which teaches you about how to sell to people in the Warrior Forum and do joint ventures with other affiliate marketers will run you $1,997.
Their "Titanium Mastermind" package will run you $8,997. This is currently their most expensive package.
Six Figure coaching secrets is $997.
I'm only giving you a few examples of the many up-sells you'll encounter if you join My Online Business Empire. If you were to buy every single up-sell this program offers, you'd be spending close to $300 a month and over $20,000 for all the one time buys. That is absolutely insane pricing for what is essentially just training on how to promote MOBE to others. This is a classical trait of a pyramid scheme.
MOBE also advertises itself through a partner program called MTTB which stands for My Top Tier Business. In that program, people learn to become affiliates for MTTB & MOBE through a 21 step program. As they progress through the training, they will be asked to sign up for one of MOBE's up sells. Long story short, the whole purpose of both these companies is to help make them money, period. I've also written up an entire review of MTTB so you know what to watch out for.
How it all works:
In theory all of the training and "Done for you" tools provided (if you buy them) are supposed to help you drive traffic (visitors) to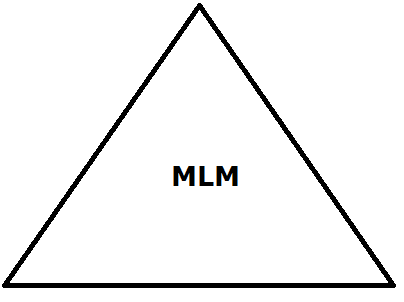 the main MOBE website, through which if they buy any of the up-sells within the program, you will make a commission. Commissions in this system range from 50% to some even going as high as 90%.
Though it sounds enticing, again keep in mind that in order to be able to promote ANY of the up-sells within MOBE, you first need to buy it. This means you are essentially risking $100's if not $10,000's.
People who are new to internet marketing when seeing these types of offers usually have the mindset that they only need to refer 1 or even 2 people to break even and profit and take the plunge on these offers.
However in my experience, most people who join MLM's will be lucky to even get 1 person into the system. Usually people who are experienced internet marketers who already possess a large following of people who trust them will see the highest success within programs like these and those people from what I've seen make up less than 1% of all the customers in MLM's.
Ethical issues:
When I did a review on Empower Network, a program whose method of marketing is nearly identical to MOBE, yet a little bit less expensive, I asked these 2 questions:
1. How would you feel if you joined a company for a small price, were promised a lot, then found out you had to buy more expensive items to succeed? And the only thing these pricey purchases got you were ways to promote the same business to others. Would you feel tricked, scammed, or absolutely fine with it? I personally would feel like I was scammed.
2. How would you then feel promoting this same business to others? I personally would have MAJOR issues.
When you look at MOBE and what is offered, you are basically looking at a program which sells you overpriced training to teach you how to promote the same program to other people. If you get into this business and buy some if not all of the up-sells, it's safe to say you'll be out of a lot of money.
This is a problem for most people since we're not all millionaires. Then in order to break even or profit in the business, you'll essentially have to get others into it, have them buy the same stuff so you can earn money off their purchases.
So the real question is this: If you feel the program you purchased is a scam, why would you want to promote it to others? This is the ethical dilemma.
I'm sure most people would never do that to others, but those who have already gotten themselves into a financial mess will likely go a long way to get out of it so anything is possible. There are also those who genuinely believe they are selling a major opportunity to others by promoting MOBE, a common side effect of people who don't know they're involved in a pyramid scheme.
Pros:
You can technically make a lot of money through this program, although I consider this method of money making to be dishonest.
Cons:
I really believe this program is a downright scam/pyramid/ponzi scheme. I'll explain why below.

Too many up-sells.

You aren't told about the up-sells until you buy.

Limited support.
Final Rating: My Online Business Empire
Red Light
1 star out of 10. I say stay away from it. FAR away. See #1 recommendation which teaches you HONEST ways to earn money online.
 On whether or not it's a scam/pyramid/ponzi:
Why I believe it's a scam:
It lures you in for a small price but doesn't tell you about the up-sells. They only "hint" at the fact that you'll have to spend money to make money on their homepage video but never go further than that. The up-sells are ridiculously overpriced and I firmly believe the training you get for that price is NOT worth it.
Why I believe it's a pyramid scheme:
You're referring people into a program whose training is vastly overpriced and only really teaches you to promote it to others. Like I said before, it's a typical characteristic of a pyramid scheme. More detailed info on pyramid schemes.
Why I believe it's a ponzi scheme:
From my understanding, most if not all of the money coming into the program is from people who purchase the program/up-sells meaning that those who promote the program (Affiliates) are being paid through other people's investments. That's a ponzi scheme characteristic.
My final thoughts on MOBE:
I don't believe the method MOBE teaches you to build a business is ethical. It's certainly not based on materializing your own ideas. If you want to build an online business based on a personal idea or a talent you have, here is a realistic approach to making that happen.
It's very unfortunate that programs like MOBE are going unchecked. I have seen many MLM's follow the same method of selling like MOBE, but I've NEVER seen anyone of them charge SO much for their services. MOBE basically puts this formula into overdrive and people keep falling for this stuff. Here's why:
Most newcomers to internet marketing likely have a lot of fear and doubt about where to start (I certainly did) so when they see a program like MOBE present their program in a way that makes them believe they can have pretty much everything handled for them and experience a lot of success, they get suckered in.
I've fallen for this many times when I first started. The major lesson I learned was: Don't fall for the get rich quick scheme. This is simply not going to happen. You can succeed in this business and it's nowhere near as scary of as expensive as you may think. You just need proper guidance to help you understand where to start and what to do. For that there is no place I recommend more than this one.
I'd certainly like to hear from you on this matter and what you think, especially if you have complaints with this program. Either way, I hope this review has better helped you decide if MOBE is for you.