I've been a super affiliate for multiple companies, have won awards and have even been paid to attend private conferences over the years. Let me show you how to become one.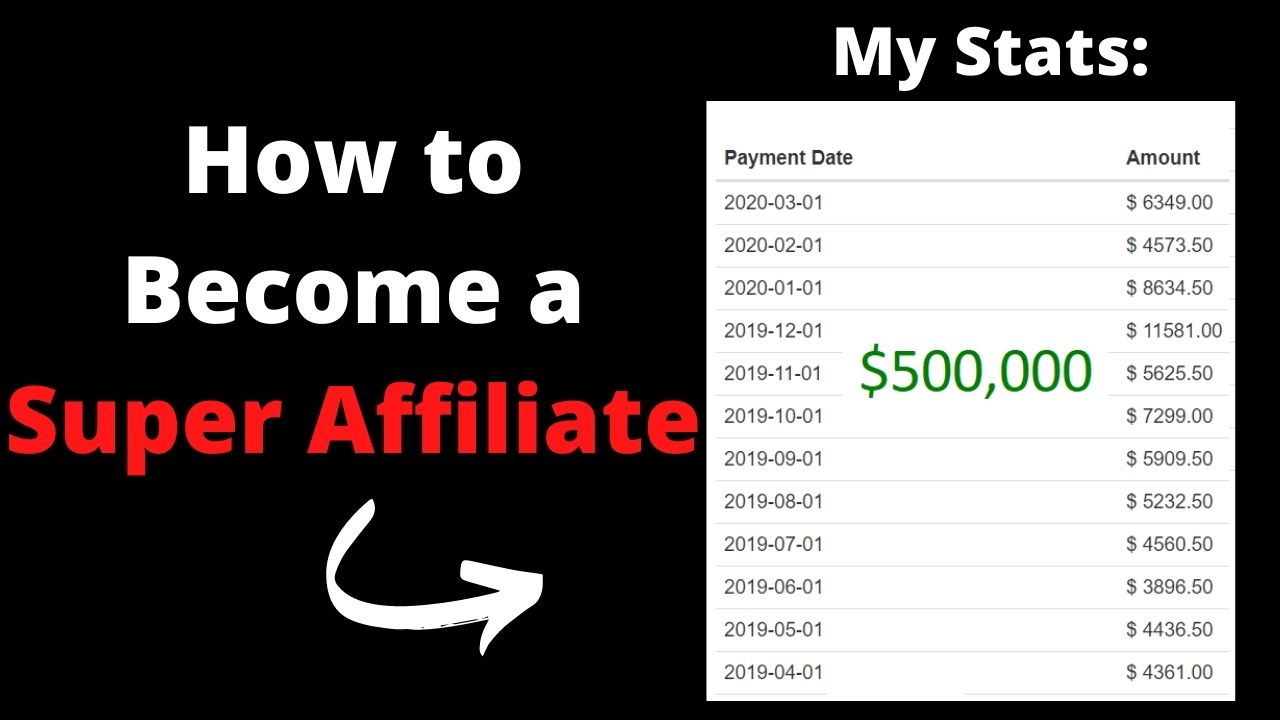 But first, what is a super affiliate anyway?
Its basically the 1% of affiliate marketers who are very successful at:
Making affiliate sales overall, to the point they are doing it full time and making a passive income.
And/or people who make the most sales for one or more affiliate networks and that network classifies them as a super affiliate.
Since I've accomplished both things, let me share my resume and tips for becoming one:
My resume: 9 times I was classified as a super affiliate:
1) 2 times I was awarded certificates by Clickbank.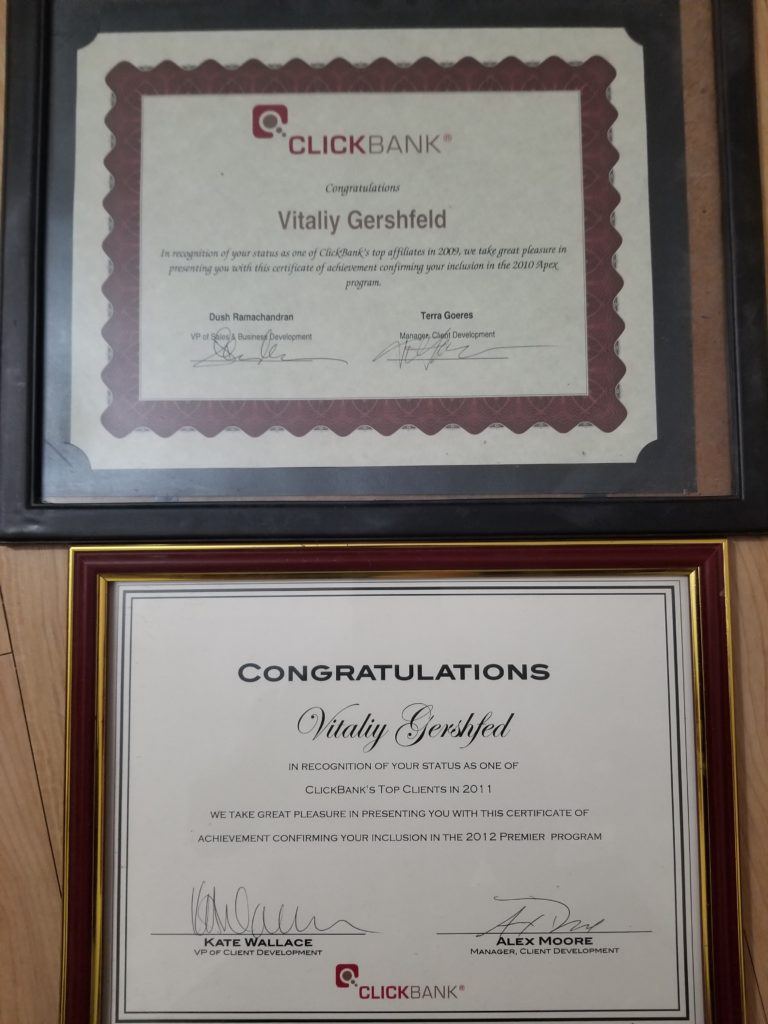 Clickbank is one of the main organizations that I USED to work with full time and promoted multiple products of theirs. In the case of the 2 certificates (shown on the right), I promoted a diet program and estimate I earned multiple six figures in sales.
One of the times I achieved this six figure result was documented in this one page, six figure case study where I basically explain how I set up a one page website as an affiliate and drove traffic to it.
This case study is also explained in detail through the following tutorial on how to make money with 1 page websites.
To this day I firmly believe that these 2 certificates are worth more in value to me than any college degree I could have (I currently have a Bachelors in Business Administration, but I really think it's worthless!). 
In order to get even one of these certificates, one must make in my estimate (there is no official quota, so this is my guess) at least $100,000 in sales over a 1 year period.
From my understanding, these sales can come from any product you promote on Clickbank, it's just a matter of total sales that counts here.
Keep in mind that since this network has MANY products to promote, ideally, promoting those which pay the most, would mean you could make less sales but still make the big money.
Now the first time I had gotten a call from Clickbank telling me I was in this program, I didn't even know such a thing existed and with that certificate came other benefits:
I had access to reach out to a VIP crowd within Clickbank to promote stuff to.

I had other benefits many regular Clickbank members didn't have.

I was awarded my own assistant who would help me get insider scoops on new products to promote.

And every single year, this contest is run and only 300 spots are available. If you land in one of these spots, you are one of 300 of the top promoters on Clickbank and are considered one of their top promoters.
2) 7 times straight, I was a super affiliate for a program called Wealthy Affiliate (WA).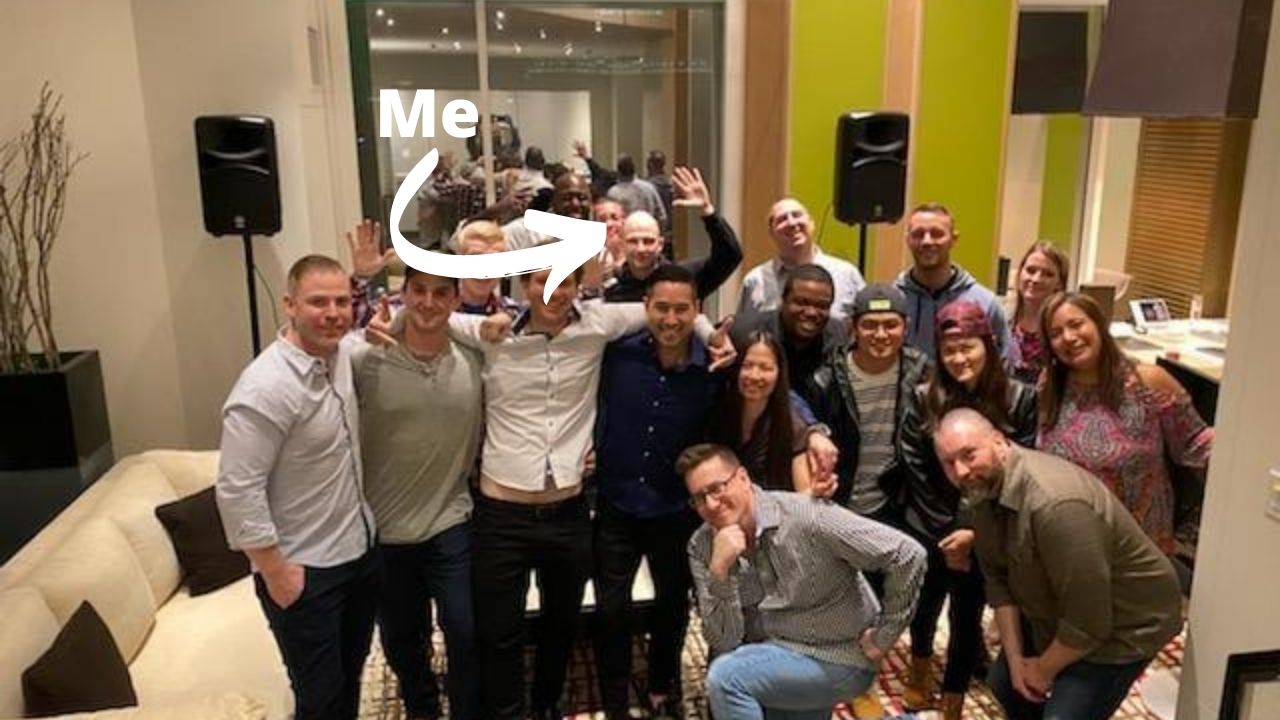 After my Clickbank adventures were put on hold, I switched over and started promoting Wealthy Affiliate, full time.
After about 2 years of growing this specific site through their course called Affiliate Bootcamp I finally surpassed the goal of 300 sales (same as Clickbank), which entitled me to a free trip to Las Vegas in what was a private conference known as the Wealthy Affiliate Vegas Conference.
And I will say that this one in my opinion beats the Clickbank one because it's on a more personal level. I actually got to meet, and become friends with the bosses of WA and to this day keep in touch with them.
I find the connection I have with this program is far better and frankly, their help and training is what initially helped me become a success with Clickbank, except at the time, I wasn't promoting them, I was promoting within Clickbank.
Now as for sales stats, usually anyone who can make 300 sales for WA will likely be making $50k and above a year and I say this because that's about how much my site makes from those 300 sales (see my income stats with Wealthy Affiliate here). And I have my own sales figures here which explain my specific sales figures if you're interested in checking that out.
And that basically explains the 9 super affiliate case studies I have to share with you so you know I'm legit. And if you want to know more, here is my about me page where I share more stuff on this.
How to become a super affiliate yourself (follow my advice):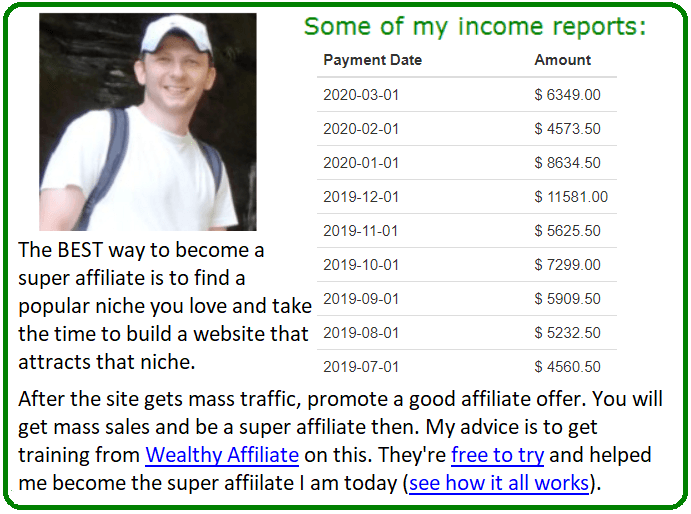 Tips for becoming a super affiliate (learn from my lessons):
If you can make a full time income as an online promoter or at least more sales than a regular promoter for a company, you are technically considered a super affiliate.
However, many programs like the 2 above which I cited have their own sales quotas which when reached give you that awesome title. 
So what I would say in this case is that if you find a promotion that runs a contest, it's likely one which gives you sales figures to reach and if you can do it, well done, you are one of the big dogs.
As of this article, you now have 2 promotions worth looking at for their own super affiliate programs:
Wealthy Affiliate. I would advise starting with Wealthy Affiliate as it has training to become a super affiliate in just about any promotion you do, including one for promoting WA specifically.
So if nothing else, THIS program is the best to learn this from.
Clickbank. They also offer a lot of choices and even training from their Clickbank University program, but if you want to do it the way I did it, learn from WA and then promote products on Clickbank, WA will teach you to do it the right way.
The 2 best ways to become a super affiliate (from beginner to pro):
Option 1 (for beginners):
If you're a total beginner, you have to focus on creating a blog website in a popular evergreen niche market. By doing that, you can create a large website that funnels that evergreen audience to your page and then produce mass sales that way.
For example:
1) An evergreen niche market could be something like making a site on ways to work from home for stay at home moms (huge niche).
2) If you can make a site on this type of topic and get 20,000 visitors a month to it (totally possible).
3) And then on that blog promote something like Wealthy Affiliate.
4) And then out of those 20,000 visitors make at least 100 sales a month (also possible).
5) You'd already be a super affiliate, and would be making about $30,000 a month.
It would take about a year's worth of hard work to make this type of project grow and get to a good point, but speaking as someone who has done it, it's worth it.
Option 2 (for experts):
Using paid ads. These are faster ways to reach super affiliate status but they aren't exactly easily (or cheap). Basically you set up ads for popular niches and drive masses of traffic to that page/s and then promote your offer there. If the ad is profitable, you'll be able to make a lot of sales and reach super affiliate status way quicker.
For example:
1) You make a simple website (not even a blog) and target a popular niche like working from home (here are 50 other niches for reference).
2) You create ads on popular pay per click networks and are able to drive 20,000 visitors a month to the site through ads alone. However, because you are spending money for this, you are spending about $5,000 a month on ads.
3) You promote (again) Wealthy Affiliate and make 100 sales, which equal to the same $30,000 a month, so your profit is $25,000 a month.
4) If you can make this work, you can become a super affiliate, very quickly even.
5) It wouldn't take you a year to get to this point, BUT it would take a lot of experience and testing to make this type of formula look like the example above.
I would be VERY careful with this option because unless you are truly an advanced affiliate marketer and have a large budget, this is VERY risky. I've been able to do it a few times, but I have in most cases not been able to make this work consistently. Read about my warnings using pay per click for affiliate marketing.
Are all super affiliate programs worth trying? No, not all are legit.
The above 2 programs ARE legit. However, over the years, I have run into many programs offering their own contests which were very illegitimate. Here's some examples:
MOBE. They had their own contests for promoters, but it turned years later that the program was running a huge high ticket scheme and had to be shut down by the FTC.
Digital Altitude. Think of MOBE but perhaps even worse (see why Digital Altitude is bad). They too were shut down (also by the FTC).
I could go into other examples, but that's at least 3 systems with their own promotional programs that I am happy I didn't do business with and this doesn't include the networks out there that actually do shady stuff like not pay their promoters or ones which are known to have a lot of scams on them (Clicksure).
And overall, any scheme like high ticket program are things I would never become an affiliate for, let alone a super one. 
The big picture: Are you cut out to be a super affiliate?
The short answer is yes, but it's a tough thing to achieve, because it requires a number of positive, and ambitious personality traits as well as education so that you actually are able to go through proper training and become one.
There's many lessons I learned from being one for multiple years, across multiple promotions.

The first is that if you're going to promote something and make a lot of sales with it, you have to.
My 5 final tips for becoming a super affiliate: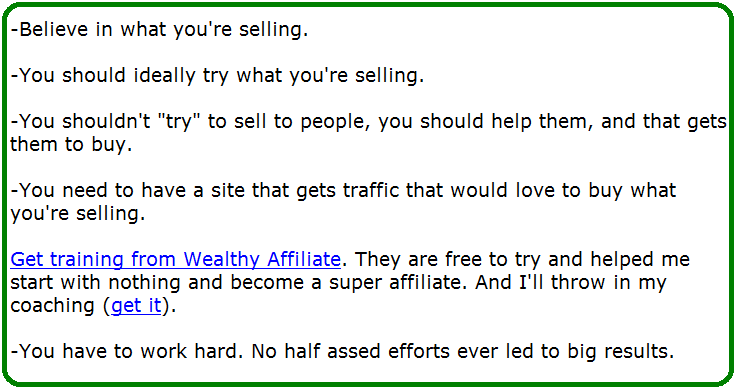 For me to achieve what I did, I had to follow those 5 tips and be really open minded in how I took risks to get more sales. By risks I mean trying out new ways to get traffic to my site, new sales angles and testing and more, but the core things which started the process were the above 5 I just explained.
Now while I am a rare super affiliate, since there aren't many around, I can confidently say that I am nowhere near the most successful. I personally know guys who are super affiliates and make money online who are way more successful than I and I'll have you know, they also follow those 5 tips I listed and all possess the traits I mentioned that are mandatory to have.
If you have these traits and are ready to do those 5 things, again, I'd start with Wealthy Affiliate here, because if you do all of this, you will be a super affiliate. That's how I and many others did it.