I just bought and went through the Checkin Socimasters program and in this review, will cover if the idea taught is actually going to work or not.
I have to admit, what this program specifically teaches is a bit new to me, considering how many different ways I know about marketing online, but because the end concept is the same (getting paid for online marketing work), I will give you my position on whether you should try this program or not, an the truth is, it's good, but for specific types of marketers/personalities.
Checkin Socimasters explained, the summary: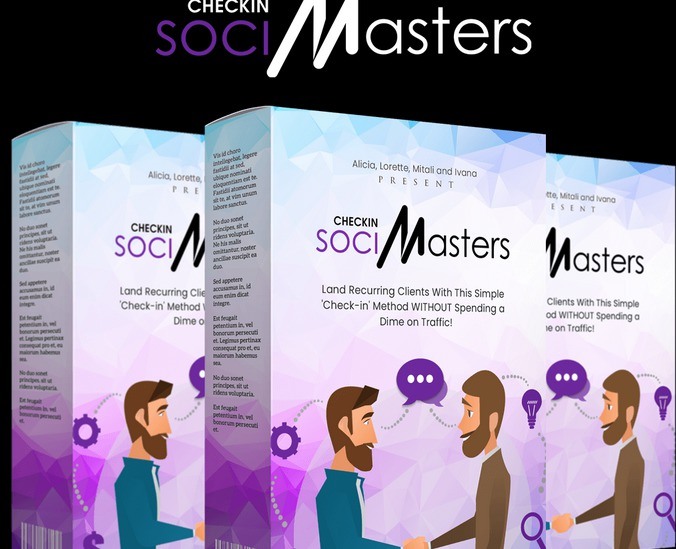 Price: $17 with at least 3 up-sells and to be honest, I didn't really bother looking into them, but their prices range from $37-$7 and include bonuses like case studies, done for you services and more.
I just like to start with the regular program, see if it's good, then make a decision on upsells afterwards and in this case, I'm just sticking to the $17 program.
Creator: Alicia.
Overview of system: This is the general concept is this (7 modules of training)…
1) You find local businesses and help them get more customers via getting clients to "check in" on Facebook that they are in said business. That basically allows the friends to see the business and help it get more exposure on social media.
2) You also learn to create "fliers" for the said business which incentivizes people who come to the business to get a free, cheap gift if they only "check in" that they are in the business on Facebook.
So say that a pizza place has a template that says you can get a free slice if you perform this act on FB. The person does, the business gets more exposure and the person who did the act, gets a free slice. 
For these 2 main services you can charge $100-$300+ monthly for each business and you are also shown how to provide other services, like setting up and managing social media pages for businesses.
Here's how the inside area of Checkin Socimasters looks: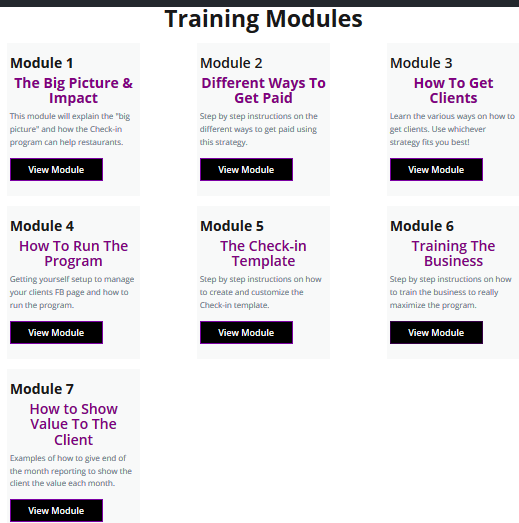 Overall Rating:

5 out of 10 stars

.
This is a legit way to do local marketing and I admit, I haven't really considered this approach to it until I got this program.
It's good, but I think it's best for people who restaurant hop a lot and/or those who are ready to get in touch with many businesses to get them to agree to pay you for this, because it'll take a lot of hopping around to get clients from this stuff and it's a common issue in the local marketing industry when it comes to online marketing. 

The pros of Checkin Socimasters:
1) The whole "check in" form of marketing is legit and helps businesses get more exposure, potentially viral so the idea taught in this program is also legit.
2) Local marketing as a whole is huge and I'd say this program's approach is more niche oriented, making it less competitive and more possible to get faster success in.
3) I like the way the program was organized and Alicia seems very nice.
4) Templates are provided for you as part of your $17 membership to edit and give to business owners, so they can use that to get their clients to "check in" on FB and you can reuse these templates as many times as you like.
5) There are a plethora of individual businesses, across different cities and states in the U.S for instance who you can reach out to and possibly get leads out of. 
Cons:
1) I wasn't very happy to see a lot of up-sells in this program. Generally 1-2 is fine, but to keep seeing OTO (up-sell) pages over and over was a bit annoying and it depreciated my faith in the program as a whole, even before I got into the members area.
2) I didn't like that the case studies section of this program is locked and only available as an up-sell. I understand certain parts of programs need to have higher price points, but case studies are an exception.
Providing me, the member case studies of your $17 system working would really help to fuel my ambition to try it out, as of now, I have to go by hype, not much proof. I did see income stats on the sales page, but a breakdown of case studies to further your points, free of charge would help…
3) This form of local marketing requires that you reach out to a lot of businesses to get them to agree with you. And keep in mind, many are already practicing their own ways of offering social media incentives to their customers, so you'd likely have to go through a lot of potential business leads before getting someone to agree to pay you $100-$300 for these services. It helps if you already have an established reputation and experience in this stuff.
4) Local marketing itself is a profitable business, but tough to succeed in, even in the branch of it that's shown by Checkin Socimasters.
Personally, this isn't something I'd enjoy doing, as I enjoy working from home and making money through affiliate marketing, so if you enjoy that sort of stuff, perhaps you may want to try what I do:
Final Rating: Checkin Socimasters.
Green Flag
5 out of 10 stars. I'm actually glad I got this program because it taught me a new way to do local marketing via social media that I can add to my list of options. While it's not for me, if you're the type who sees yourself trying it, it's worth a shot, but if you're not, try the other program I suggested.
My final thoughts:
Local marketing in my experience continues to gain momentum in demand. There's always new businesses opening up and with social media playing such a major role in growth for them, there is demand for knowledgeable folks to help them out.
There really are a plethora of opportunities with this, but it's quickly becoming a competitive field too for marketers who wish to get these leads for themselves.
This is why recently, programs like Consulting.com and Dan Henry's Get Clients system have been arising in popularity to teach that sort of stuff. The best one out of all of these options in my opinion would be the local marketing training in Wealthy Affiliate.
Overall, I liked Checkin Socimasters and if you decide to try it too, just know that initially, you will have to approach a lot of businesses to them to agree to let you work with them like this.
But if you're the sort who sees yourself as being easy to talk to and ready to speak with clients daily, at any point during the day, then this is worth experimenting with. This is not a hands off business though and you must be on call or email to do this right so being social and being able to communicate with leads is necessary.
This is one of the reasons why my business, which is also online, is actually hands off, because I don't look for clients, they find me by finding my site and most of the stuff is hands off: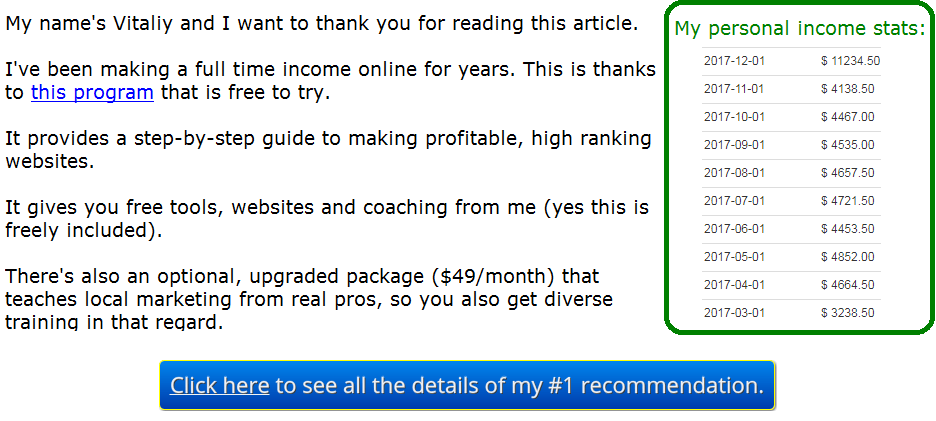 That's my personal review of Checkin Socimasters and since I still have access to the members area, if there's any questions about it, do let me know.