For 5 years straight (Update: 6 times now), I've consistently made enough sales to be flown out to Vegas for a conference hosted by my bosses at Wealthy Affiliate.

The plane ticket, the MGM grand hotel suite, and the nights out are all paid for by my wonderful bosses there and I'd like to take this article to explain how I've been able to consistently meet the sales quota set by this program, which is basically this:
People who I refer to WA can join for free and/or buy a paid membership. If one can make 300 PAID membership sales, they get to go to Vegas. More info can be found here.
Firstly, I'd like to say that many years ago, when I started this site, the goal was indeed to become an affiliate for this program, mainly due to the fact that by the time I made that decision, I already had so much experience in internet marketing and with the fact that I'm up to 900+ articles of content (posts and pages together) on this site, I think that says I certainly have "some" experiences to share. 
I have a constantly growing list of case studies, which I update on this site (check them out here in my case studies section).
Secondly, when it comes to internet marketing, one of the most important things I've learned is that passive and recurring income is what you really need to focus on.
Sure, making middleman sales is great, but if they are low or even decent, but most importantly, one time, you may actually lose out in the long run. If you're not building some sort of fan base on social media, an email list or at least re targeting people on your site in some way, you're losing those customers, who are only one time customers.
Now I'm not telling people to stop their promotions, but I am saying that eventually, should your site start seeing consistent sales activity, you do need to think long term and start focusing your online business efforts to bring in some sort of monthly recurring income, if you hope to have a stable, passive income in this business.
Thirdly, I'd like to say that once I was able to make my first 300 sales quota, the second became easier, as did the third and the fourth. However, the fifth was a problem, because I became complacent in that I got lazy after making the sales and seeing that the effort got easier and easier over the years.
My traffic grew because I put in a lot of effort when I started this site and the second year, it kind of went on auto pilot as it did for the third and fourth year. This made me think that I didn't need to put in more effort and do the original things that I had to, in order to make the sales and eventually that mistake caught up to me.
In the beginning months of 2018, I hit a huge slump, my website traffic fell by 50%+ and obviously, new leads, new sales also slumped as a result. Now I did have existing people who I referred Wealthy Affiliate to in the prior years and certainly their recurring commissions kept my business afloat, but I couldn't rely on those and certainly, in order to see business grow, I had to go back to the basics, and in put in the effort that I once did to get myself back on track.
It wasn't easy and my traffic is still not up that much, but the effort I put in as a result has slowly made me climb back. To put it into perspective, last year, I made the 300 necessary sales to go to Vegas in just under 7 months. This year, it took me 11 months to make the 300 sales, which while longer, was again, my fault.
Here is the blueprint I followed to make the Wealthy Affiliate Vegas incentive:
1) Firstly, you have to be a member of Wealthy Affiliate University. Pretty much anyone is welcome to join it for free and you can even promote it for free, but commissions are cut in half and if you wish to get the most training and full benefits of the commission structure, you're got to be in their upgraded, premium membership. 
2) Secondly, you've got to go through their bootcamp course which is currently cut into 6 phases of training, 10 lessons in each Phase. Free members get access to Phase 1, while upgraded members get all 6.
3) Third, you've actually got to do the bootcamp training. And it's amazing to me (though I've got to admit, I was also this way) that people don't actually follow the training to the T, they kind of skim over it. Every lesson within Wealthy Affiliate contains it's own list of assignments you need to do. I sat down, and did them all and it basically came down to this:
Establish a website in the make money online niche or something related to it.
4) Create content that encompasses making money online and reviewing make money online programs. In other words, I blog about these things. 
5) Content creation and consistency is what eventually created the foundation for my said to grow to the point where I made the 300 sales. 
Every single one of my 900+ articles basically talks about either…programs in this niche and my experiences with them, or my personal experiences with this whole subject, promotes WA, and that's basically it.
You're welcome to browse my previous articles in the blog section of this site for reference. I also used a site called Munch Eye often to find products similar to Wealthy Affiliate to blog about and bring people's attention to WA itself in the process (and made sales this way). In fact this strategy which I also learned from Wealthy Affiliate's bootcamp course is what netted me over $300,000.
My plans for growth 2019, 2020, 2021 and onward: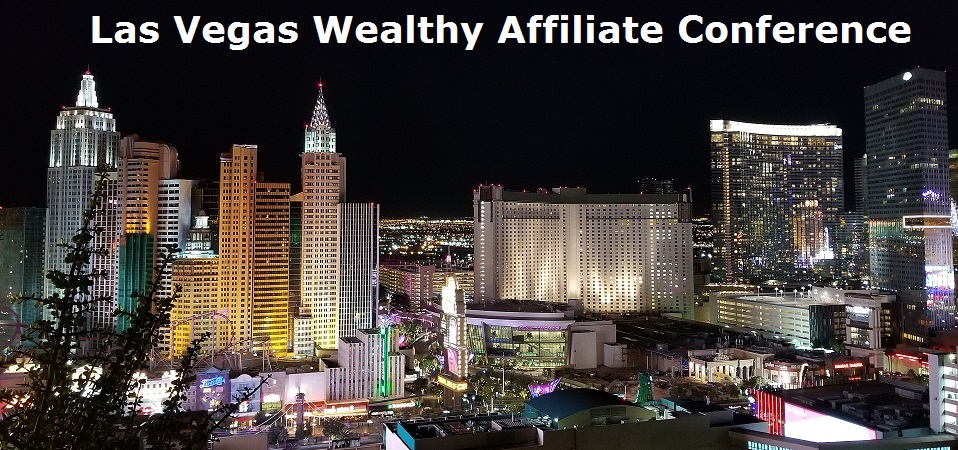 Content creation is fun, but it's tough and time consuming. If you're just starting out, you need to be doing this but eventually, you will need to expand and this is where I'm going to share some of my personal "in the works" projects that I'm doing to make the 300 sales quota easier, faster to reach and most importantly, structured in a way to grow my business and keep it that way:
First, I am running some "mini websites" where I am drawing paid traffic to. This year, I've made it a goal to step it up in the realms of Bing Ads, YouTube advertising, Facebook Ads and even Instagram. All of these networks have their own gigantic niche audiences who are interested in making money online, and these markets in many cases are untapped, just waiting to be owned.
One thing you learn about content creation, is that it's hard at first, but it becomes easier to produce overtime, but eventually, it can get boring and you can even be scared of exploring other networks. This is what I've actually experienced and it's actually taken me longer than I want to admit to take the risk and explore these other networks.
Paid ads have tremendous potential, but you need to have the foundation of a website that is set up through the bootcamp course in Wealthy Affiliate to pay for it and yes, they have their own training materials on paid ads there, though I've actually gone a bit farther and…
Second, I joined a program called Market Hero which tackles 2 of my listed networks: YouTube ads and Facebook Ads. So far I'm happy with that program and I will be using what I learn there to expand my promotion of Wealthy Affiliate.
Note: I've had to update every article I had that spoke about Market Hero because I left it very disappointed.
Third, I actually started a new "bootcamp" type website to promote WA.
Now you may be wondering, why would I want to divide up my efforts to promote 1 program, but through 2 websites. Wouldn't that mean I have more work? The answer is yes, but the second I have set up is VERY niche specific and thus, the content I have put up there is ranking faster, even though it's still a new site.
Fourth, I am going to be creating my own digital, informational products an offering my own affiliate promotions through, and within these products, should they become successful and start selling well, I will be pitching Wealthy Affiliate to my customers there. 
Fifth, I will continue to grow my business and keep being a super affiliate for this program, because the benefits are just too good!
Overall, the goal is "Simple", and that is:
Grow the business, don't become complacent again and make what took a year to reach (300 sales), faster. My fastest time in reaching that goal was under 7 months, but the goal has now become to do it in 1 month.
My final thoughts:
I am truly grateful to be a promoter of Wealthy Affiliate, not just because of their lucrative incentive program, but because that program itself has been of a huge HELP to people who like me started out in this business and needed REAL direction on making money online.
Because I went through the steps, the training, and because I worked very hard, that has given me the opportunity to do all of this and enjoy the benefits, such as the trip I will be taking to Vegas in 2019. It's actually one of the small rewards of all of this.
But in any case, if you're reading this too, and have similar goals, you should absolutely become a member of Wealthy Affiliate, even if it isn't to promote Wealthy Affiliate. Remember, you can create a entire online business through a completely different market, and they have training on that too.
These people were also able to do it. And you'll also find more Wealthy Affiliate success stories here.
Last question you may have: Is it too late for me to become part of this?
No it is not.
You know when someone reads a success story or multiple success stories, I find that most people create a negative impression about all of this for themselves and think it's too late for them to become part of this whole thing, to become a success story themselves or perhaps that it's just too hard for them to do.
That mindset alone already puts a mental barrier before you and I'm here to tell you that you need to break it. This year, we've had more new Vegas inductions (new people meeting that goal) than ever before and ALL of these people did the same things I did, they followed the training and worked hard.
And on the opposite end, there's been people in the past who made it, became complacent like I did and didn't make it the following year. Don't make our mistakes!
So what does that mean? It means you need to stop talking yourself out of this and do that same thing too, period.
Note: 6th Vegas conference just concluded and wow it was amazing!
In July of 2019, I made the 300 sales once again for the Vegas conference and attended it in 2020. Had an amazing time and here is a picture the group took from one of the nights there:
Update: 2020 has concluded. 2021 was set to be my 7th but then this happened.
While 2020's Las Vegas Conference was in my opinion the best yet, and I did make the qualification to go in 2021, we all know what happened across the world in 2020 and sadly, this made meeting in 2021 impossible. However, nothing has changed in terms of opportunity and I am pushing forward with my business.
Affiliate marketing is recession proof and Wealthy Affiliate continues to help you grow your business despite the issues happening right now. I am looking forward to returning to Vegas in 2022 and continuing this trend every year!