Every industry has it's big players. In internet marketing (IM) it is no different. The following 10 famous internet marketing names I'm about to list are the most known and successful.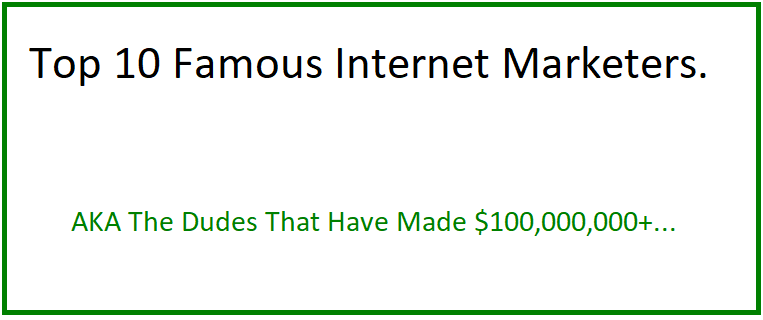 Now I have written on this type of topic before where I listed 10 regular people who are success stories and making money online, but the following people in this article make the profits us regular guys generate look like nothing, we're talking 10's and even 100's of millions of dollars.
And I am someone who is climbing in this world of internet marketing too and here are some my results from it:
But while they are out there, the more important question I have is which of these people have the best system for regular people and beginners to make money online? In my opinion this one, but you should see the list I've provided here first.
Well, having experience with several of them and personally being one of the people who generates an income online, I'd like to offer the names and my thoughts on who you should follow:
10) Frank Kern.
Frank is one of the most famous IMers on the planet and in history.
In fact, one could argue his status and name is legendary in this industry. The man has made his money doing sales funnels involving email marketing, create high conversions through his sites/projects/marketing campaigns and lives quite well, to say the least…
Frank is a legit businessman and one I would recommend, but the prices for some of his training packages are astronomical. Visit his site here and you'll see 4 different programs teaching different online marketing topics that range from $2,000-$4,000 in prices.
Is it worth it? Well the man is legit, but to pay this high of a price is only for extremely serious people who have that kind of money to spend. Just because you're getting something from Jeff does not mean you're going to succeed with it. Whatever system that whichever IMer sells you works in combination with massive effort.
9) Jeff Walker.
Ever heard of product launch formula? It's one of the most famous IM products ever made and it's reputation is arguably bigger than Jeff's. Besides that program (which is still available), Jeff also offers training packages where he teaches people to launch their own successful businesses. 
Is he legit? Yes. Is his program worth it? Well you can check it out here, but I would say for people looking to create their own products and have successful launches from them, then Jeff is a great resource to learn from.
8) Ryan Deiss.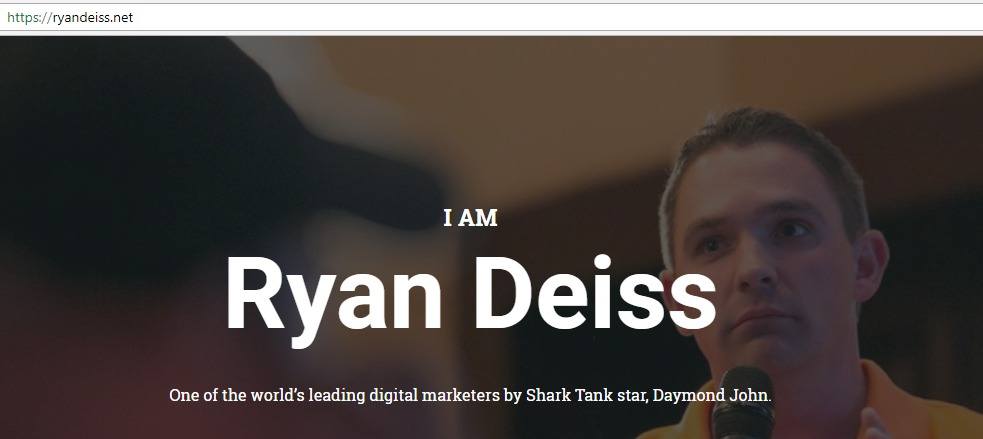 I remember hearing about this guy when he was still starting up. He was participating in the same forum I was when I first started in this business, a forum which connected different IM folks, of which I was arguably one of the most clueless beginners. In any case, I remember how enthusiastic he was and today, he is one of the most famous and successful people in the business teaching entrepreneurs how to utilize email marketing to grow their businesses. Like the other gentlemen, he is legit too. Here is his site. 
7) Russel Brunson.

This man created one of the most popular sales funnel programs in the internet marketing world: Click Funnels and  to this day, many other IM continue to buy that program and use it for their own campaigns. He also recently made a program called Affiliate Bootcamp to help people sell that Click Funnels program to others.
He also created another called the One Way Funnel Away Challenge, which is similar to Affiliate Bootcamp.
But he isn't just famous for that, he is also a very successful IMer who knows how to teach people to make sales.
His site provides a ton of podcasts, courses and eBooks you can read about. Russell is actually so famous that he charges insane amounts of money for speaking engagements and private meetings, numbers which you won't believe!
6) Pat Flynn.

Of the 10 people on this list, Pat is actually one of few people who provides a more open ended solution for people interested in making money online. There's more than one way to do it and his site provides a strategy for each of the popular options to start an online business.
In addition, if nothing else, then you can actually see Pat share his success by providing you with monthly income reports as well as a very successful podcast series where he talks online entrepreneurship. I actually reviewed Smart Passive Income not long ago.
5) Travis Sago. 
If there is one famous IMer I am familiar with longer than anyone on this list, it's Travis.
I have history with him dating back all the way to 2006 where his course on Bum Marketing was the first that helped me break into this business and actually make some money. The course involved doing this sort of stuff, but seeing my efforts and dreams to actually make something happen in this world, to actually happen was an unforgettable checkpoint in my career doing this stuff. 
But in any case, what I can safely say about Travis is that he is the real deal. If you have an email list of people you want to monetize, one of the best people to help you do it is Travis. Here's his site. From everything I've experienced with this guy, he is a very good person, in both business and personality. 
4) Anik Singal.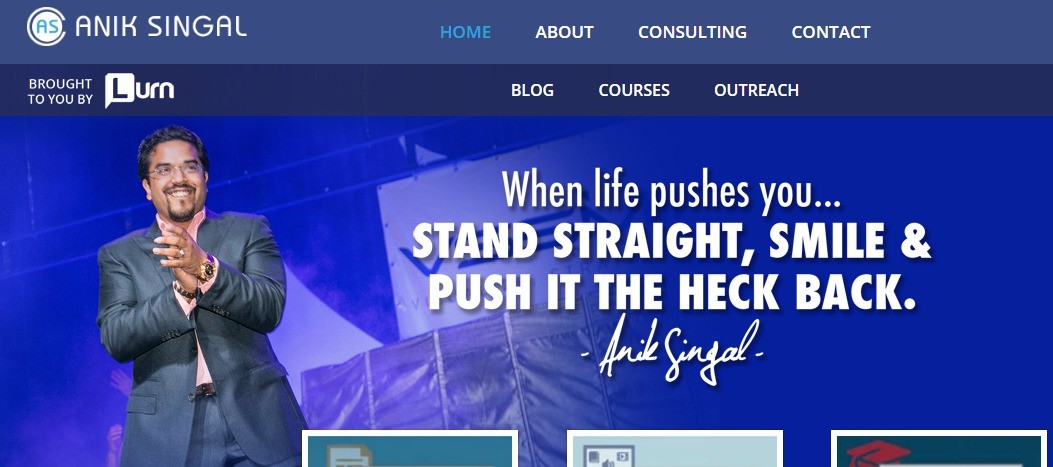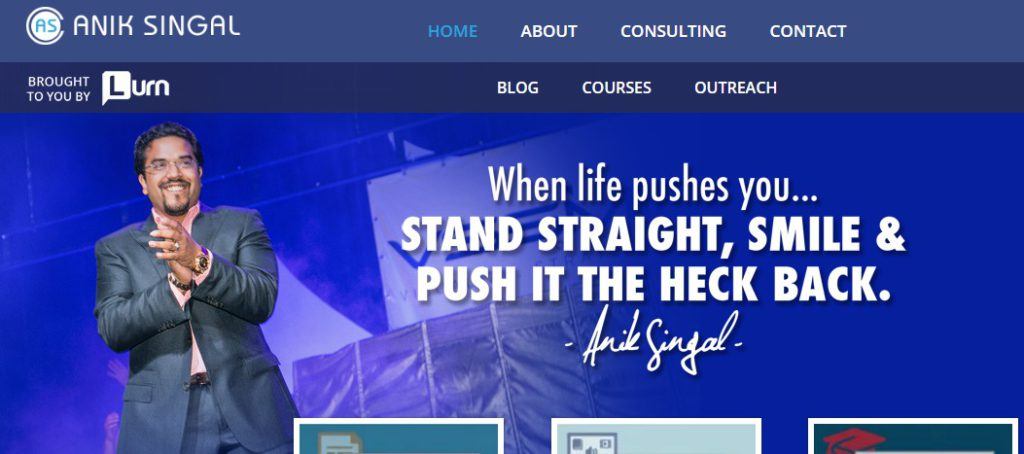 Anik is known for his email marketing training and making several 10's of millions throughout his career (as well as losing it and making it back). He provides a whole course known as Inbox Blueprint that goes for around $1,000. 
Is he legit? I'd say so, although I never found myself promoting his courses for their prices. I will say that you can get good and great email marketing training for less from some of the people on this list, but Anik is up there and worth mentioning. Here is his site.
3) Eben Pagan.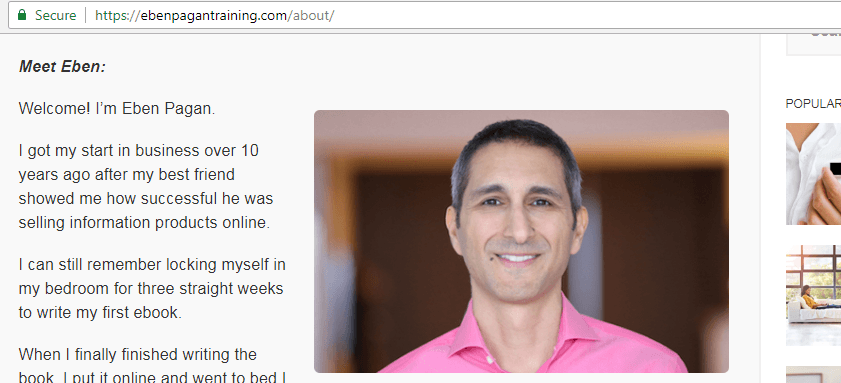 Eben is one of the more old school people in the business, but his celebrity status extends beyond IMer, he is also known to be a famous dating coach that goes under the name "David D'Angelo", and he has made a lot of money being a marketer in the dating world, selling high ticket packages that provide dating advice as well as doing seminars for guys.
And in terms of internet business, he does the same things by providing people with a very detailed plan of action to start an online business. I'm not exactly Eben's biggest fan but he is someone who knows what he's talking about. Here is his site.
2) Alex Becker.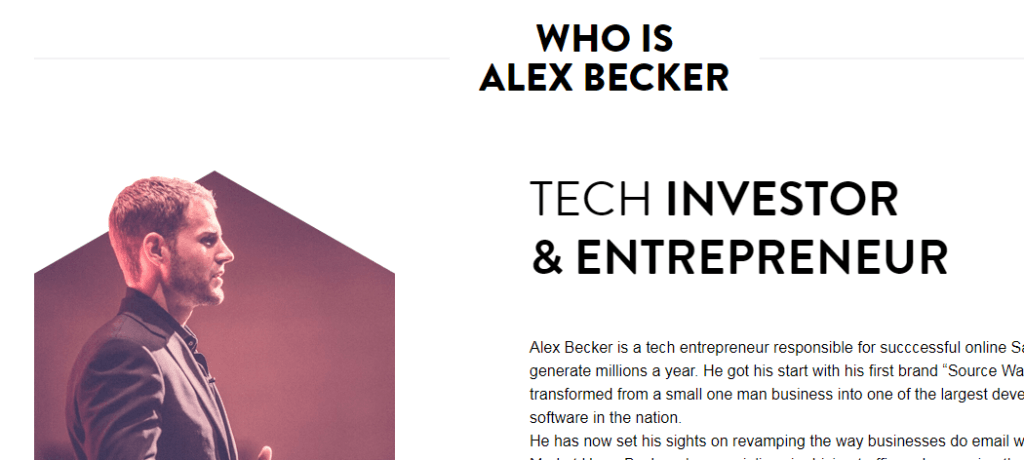 My opinion of Alex Becker went from negative to very positive, and then mixed because of my experiences with his programs, but I'm more than happy to put him as #2 on the list.
Overall, Becker is a very (and growing faster and faster) famous internet marketer who has had many businesses and success in various areas: SEO, YouTube Marketing, List Building, Adwords, FB Ads, Shopify stores, ect…
In addition to crossing several 10's of millions in profits, one of the awesome things about Becker is his YouTube channel where I kid you not, he provides MUCH of the same exact advice he gives to people who buy his program and I'd know, I actually have one of them, Market Hero and I'm telling you he explains this stuff on YouTube channel too.
Without a doubt, Becker is legit, but I'm not exactly happy with his style of teaching which is often too fast paced and to understand, at times outdated and that's why I actually left Market Hero not too long ago.
One of the other things I do however admire about the dude is his approach to business in which he is constantly evolving his mindset, his strategies and approaches and this has actually made him a far more evolved marketer than many other people on this list, which I dare say are still famous today because of their name, not so much their training tactics. 
Ok, before I get to the top person on my list, I have to say something…
While the people I listed here are great, the thing is a lot of their training is very advanced and/or expensive.
-In my opinion, there's too many courses teaching the same thing about email marketing, even from these guys.
-There's too many advanced courses that beginners should not get into until later in their business growth.
-There's too many courses and coaching for very high prices where the same info can be gotten for less.
-There's too many courses that are very overwhelming because you see how much they have to offer and the difficulty in processing that makes it harder to achieve. I slow, but steady step-by-step approach is way better.
-And finally, there's too many courses that provide too many ways to head if you're getting started with this that can confuse you and have you worried about heading in the wrong direction.
This is why my personal pick for the top spot is from a guy I've known since 2007 and personally having met him several times. His course in my opinion is the best for beginners and provides the more stable and actionable plan of action for anyone to get started with.
If you're clueless about where to start your IM career and/or have little money to begin, this is going to the best choice out of the list:
1) Kyle Loudon.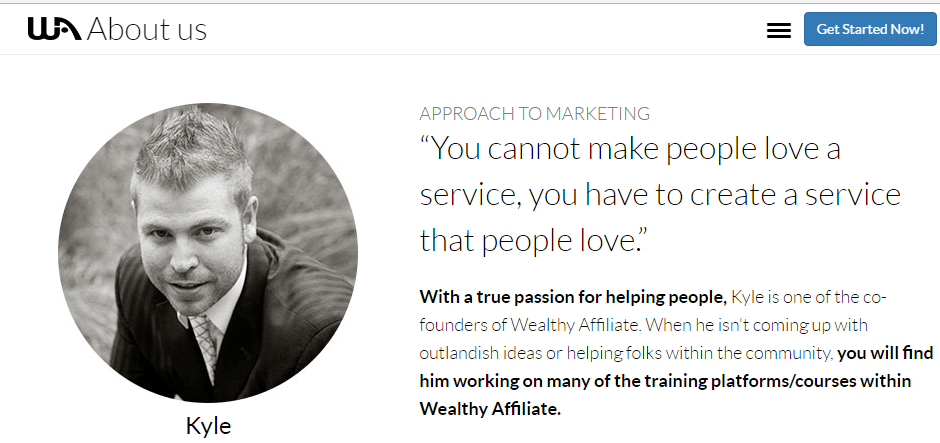 Kyle is partnered with a guy named Carson. Together, these 2 created what is arguably the largest IM community around: Wealthy Affiliate. In that link I provide an entire review and my experiences with Kyle and his program (I'm a success story there).
In short, compared to the other 9 people above, Kyle and Carson provide the same kind of information and training, but for EXTREMELY low prices, and most of it is about affiliate marketing. What you'd have to pay in $100's and $1,000's with many of the other people on this list, Kyle and Wealthy Affiliate provide for a VERY low price at $49 a month and people can start their program for free.
Kyle & Carson started this business in 2005, but before it happened and during the time it was picking up popularity, these guys were themselves very successful in the industry, acquiring millionaire status, which they then decided create a training platform out of, namely Wealthy Affiliate. What these guys taught and still teach is paid advertising, SEO, YouTube marketing, local marketing and more. 
But what separates these 2 from the others on the list is that they provide what I honestly consider to be the best starting course for anyone beginning in this business. The issues I talked about above are honestly solved within Wealthy Affiliate because while there is a lot of comprehensive training, people aren't overwhelmed or confused as to where to head because there is a central training course for everyone to take, one which provides them with the startup tools and coaching to start a website, and make it successful. 
In addition what these 2 bring to the table above the others is that they offer this course absolutely free for members to try. 
So while you may have heard that "best way to start" is this or that, believe me, Wealthy Affiliate will show you the best way. And I vouch for this since it was through Wealthy Affiliate that I made over a million in sales.
Additionally, I have also met these 2 guys personally in Las Vegas several times when they flew myself and others out for a private conference, which they by the way paid for entirely. Their hospitality and my history with them makes them the #1 people on this list of famous IMers whose system of making money online I recommend above all the other choices.
Yes it is a biased thing for me to say, but I have heard from many people who have had experiences with others, and they can't really compete with Kyle and Carson. I consider them internet marketing gurus I trust.
And finally, I want to provide a link to Kyle's profile in Wealthy Affiliate where you can read some of his awesome blogs for free and see how legit he is.
Anyway this is a list of the 10 guys (technically 11) I consider to be the richest and most famous internet marketers today.
Which internet marketer should I follow? The answer:
I can only truly vouch for Kyle (Wealthy Affiliate) and Alex Becker. If you are a beginner, Kyle's Wealthy Affiliate program is the BEST place to start learning about internet marketing and earning good money.
Alex Becker's content is great for an advanced internet marketer and will require you spend good money to test his strategies, although as I said, you can check his YouTube channel for free content he gives out and see what he teaches, but yeah, if you're just getting started, start with Wealthy Affiliate, it's the least risky investment and the one which delivers the MOST content out of the 10 people on this list and their other programs.