Time to do another keyword tool review, this time around, we're going to look at Micro Niche Finder. This is a tool I actually used quite a bit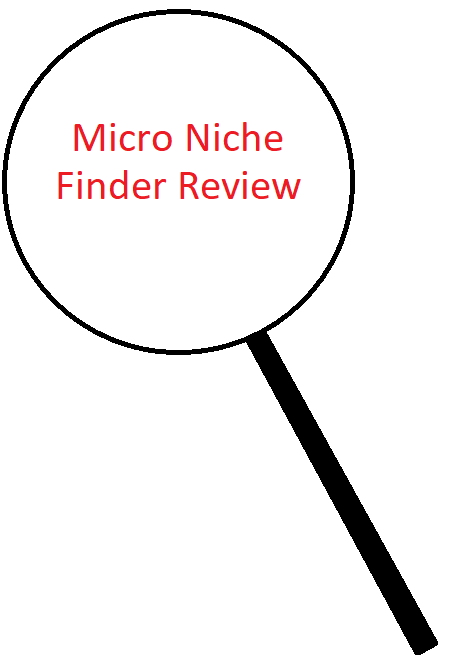 many years ago when I was still coming up in the internet marketing world.
While at the time of this writing, this tool is still being updated to a newer version, I want to share the experiences I've had with it, what I hope and expect it to be in it's new upcoming version (there's no estimation on when it'll come out) and if you should focus on other tools in the meantime (or completely)…
What is Micro Niche Finder?
It's a keyword tool that helps you dig deeper into keywords you're researching to find ones with VERY low competition, particularly the micro keywords which you can use to get "easy rankings" with if you target them on your site.
My past experiences with Micro Niche Finder:
It was somewhere between 2008-2009 that I found this program and began using it pretty actively. The program itself can be tough to understand, but overall is easier to figure out than complex programs like Market Samurai.
But overall, I was quite happy with it.
At the time that I was using this program, Google wasn't as complex in ranking sites as it is now and in addition to that, micro niche sites were also a popular thing to create (here's info on micro niche sites) so having a tool like this was VERY helpful.
You could easily find the lowest competitive keywords and do the following things:
You could have written articles on article directories using these terms you'd find (a important note on article directories).

You could have gathered multiple keywords for PPC campaigns.

I also used this tool to create (at the time) several Squidoo lenses which also ranked high (Note: Squidoo is useless now).
Overall, this tool provided me with awesome, profitable experiences and there was a period where this was my #1 choice at finding keywords.
But that changed for the better as soon as I found Jaaxy, a better keyword tool:
While Micro Niche Finder is currently going through it's own changes and updates, if you're wondering about which tool to use in the meantime, I would suggest the one called Jaaxy as I have fully made the switch to it and have loved my experiences there far more than with any other tool I've used in the past, including Micro Niche Finder.
Thanks to them, I've also found both broad and specific keywords in addition to using the info to get many page 1 rankings.
Basically this tool will also uncover the same and MORE of the good, profitable keywords and will be far easier to understand and use. In addition to that, here's extra perks this awesome tool has which I recommend you check out.
The experiences I have with Jaaxy (the profitable ones) far outweigh the experiences I've had with the other tool and I would even add that if I were to put every single tool I've tested over many years, that even putting all their perks together will not come close to the benefits I received and continue to receive from Jaaxy.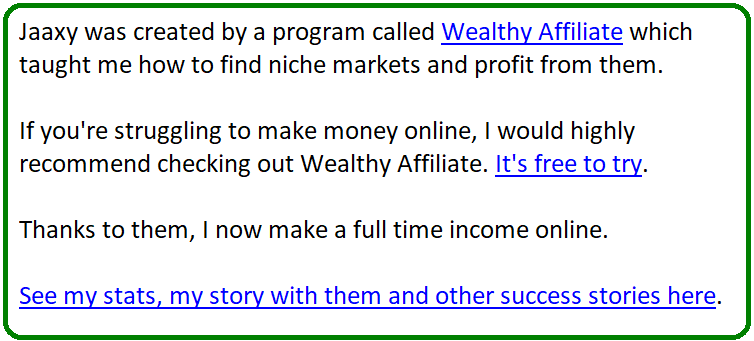 By the way, with regards to the same program I just mentioned, I would like to say they also helped me find actual micro niches (Jaaxy helps you with this as well). And I have been able to profit from them through affiliate marketing.
In fact, here is a case study on a micro niche site I made.
Is Micro Niche Finder outdated?
Well it is going through changes and while there's no ETA on when they'll be finalized, I can tell you that if you were to use the previous version of this program, today, then it would still be decent to use, but at the same time, Jaaxy would still be far better.
Even if they release a much better version today or whenever, I'm still going to confidently keep using Jaaxy since I've been very happy with it. Even though there's a free trial, the paid one has done so much for my campaigns that it's paid for itself exponentially more times. 
Furthermore, I'd like to add a note on micro niches themselves and say that they aren't as common to encounter these days (sites that target them that is) as it's VERY tough to rank against other, more authority driven pages. So while I can target very narrow keywords, the odds of me ranking for them are VERY small nowadays. With the exception of my case study above and other rare cases in general, I don't see this strategy working too well today.
I actually talked about that in my article regarding this subject but how it pertains to the keyword tool topic here is that just because you find very low competition terms doesn't mean you'll rank high for them, especially with the way Google rankings are structured these days. It's just getting tougher and tougher to do which is why you need to target many keyword terms on your site, write content on all of them and grow your site's authority overtime.
The time of creating small, high ranking sites that target very small, but highly searched terms is pretty much over. You can technically still find them, but the time you spend searching is going to really be a lot and you're just much better off targeting a general niche topic, and then targeting micro ones within the site.
My final thoughts:
So to conclude, I'll say the keyword tool was good and may still be good when it comes back out, but I absolutely know you're going to love Jaaxy if you're looking for an alternative and you may just forget about the other one (or whichever other tools are out there today). 
As an internet marketer, I know how a good keyword tool is essential to your business. While you can still find good keywords with other tools out there, the info you get (such as competition and related terms) need to be as accurate as possible and most tools out there simply do not carry those parameters which is why I stay away from the free ones and even tell people to avoid the most expensive ones like SEMRush.
My advice is to give Jaaxy a try, especially now that you have time before the other one's new version is going to be released, see how you like it, how many terms you can find for free and then see if you want to upgrade. 
Like I said before, I've tested numerous keyword tools over the years and Jaaxy remains as my favorite pick to this day.