Running ads on a website usually doesn't pay well, but today I'll show you how readjusting your strategy can get you paid a lot of income from this (too much money even).
The case study I want to cite for this is from a friend who has managed to do this the RIGHT way and has added close to $25,000 a YEAR to his online business alone. More specifically, he makes $2,000+ every month from doing what I'll be talking about. Here is his proof: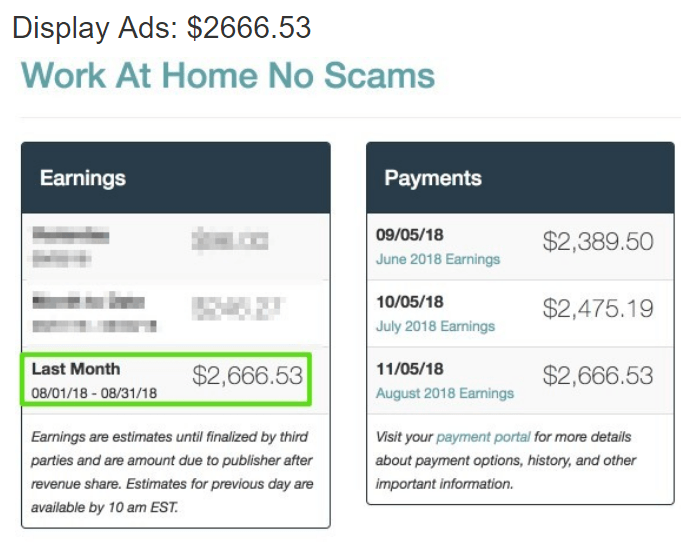 Now look, before I get to the details, let me just say that here is a link to the post where my friend wrote about this, and here is the name of his website if you want to see more. But just as important, if you've never run ads on your page or don't know how it actually pays you…
Here's the basic explanation (5 steps):
1) You first need an actual page to host these things (obviously).
2) Then you need traffic to come to the page (this is the hardest part of the process).
3) Then you need to actually sign up with a company that will check your page and decide if they will let you run their ads.
4) If you get approved, a code is given to you which you insert into your page's code, thus allowing the ads to show live.
5) In terms of how you get paid for this, you will either get money from each click the ads get from visitors or literally from every visitor your page gets and for profit potential, the latter method is what truly makes the insane money (like in my friend's case).
The 3 reasons why most people never get paid a lot doing this…
At the very start of this article, I mentioned how most people never make a lot doing this, and here are the MAIN reasons why:
1) They don't get a lot of traffic and they don't understand that this is what it literally takes. They set up a page, sign up with an ad company and wonder why no money is being made. It's literally because they have little to no traffic. By the way, if you currently find yourself in this situation, correct it by getting training on traffic here.
2) The companies that actually pay you the kind of money my friend is making from this venture have VERY high expectations and most of the time, you will not get approved to work with them.
These companies WANT to see that your site is actually worth approving and the main factor is again…traffic. These companies set big traffic quotas for a reason (one of them is Mediavine, which I will be talking about), they want their ads to be delivered to the most amount of people so they can also get paid.
If you run a page that gets very little traffic, forget about making money through this venture. But if you run one that does get a lot of it, not only will it be easier to get approved by these places, but you'll also be getting offers from other companies (they'll even beg you) to display their ads on your site.
3) The most well known companies actually pay you very little for this, and thus you make little in return.
There are 2 main networks that people know about, go to and sign up with to allow them to get paid for running ads on their site: Google Adsense and Chikita. 
They are generally very easy to get approved with and because of the name recognition (Google), they are popular.
However, there are 2 issues:
One is that these places generally pay very little compared to the real deal places that pay my friend the kind of money he's making.

The second is that they pay you for the clicks the ad gets, not the overall visitor count, so your profits end up tumbling if you think about it…
It is literally pennies in most instances. So even if you do get a lot of traffic, getting paid very little for that effort doesn't really seem worth it, especially compared to what you could be making if you adjust things. For example:
If you get 10,000 visitors to your page in a week, and get paid an average of $0.05 per click, that means you will earn $500 a week. It may seem like a lot, but consider the alternative…
Suppose you were to get approved by a major ad network like Mediavine, which DOES pay for every single visit you get, not clicks and the average pay is $0.20 cents a visit. With the same 10,000 visitors a week, you're looking at $2,000 in earnings, 4 times MORE.
Why wouldn't you want that option?
And that is literally the opportunity with the strategy I am going to be talking about right now, and again, it is the same one my friend uses…
Want to make a full time income from running ads on your site? Do this:
Understand that traffic is the KEY to this happening. Your initial goal should be to hit 900 or more visitors a day (I'll explain in a moment why I used that number).
High traffic numbers are the golden key to getting your page approved with the REAL DEAL companies that pay you big money for ads. This is the #1 thing they look for when you approach them.
Now here is the reason I said 900 visits a day…
Great companies like Mediavine that pay you a lot for ads and literally every visitor that hits your site have a 25k visitor quota that you need to be getting from organic searches alone, every single month to get approval from them. Dividing that up, the daily visitor count should be at least over 900.
So if traffic is the golden key, how do you get high numbers of it to your page?
The strategies I am about to explain pertain to ONLY getting broad traffic to your page.
As an internet marketer, I was trained to make money from my sites by getting laser targeted traffic, but the issue in THIS case is that there's less numbers in laser targeted traffic (with higher quality traffic comes smaller numbers of it) and way more in broad traffic and since we are aiming to monetize off ads on the page, then the goal should be quantity numbers of traffic…
Note: Just so you know, you can actually make more money from laser targeted traffic because you can sell them expensive things and get more sales, but that doesn't involve running ads, so it's a different business model, and here's an example of how running that model on my page has done for me: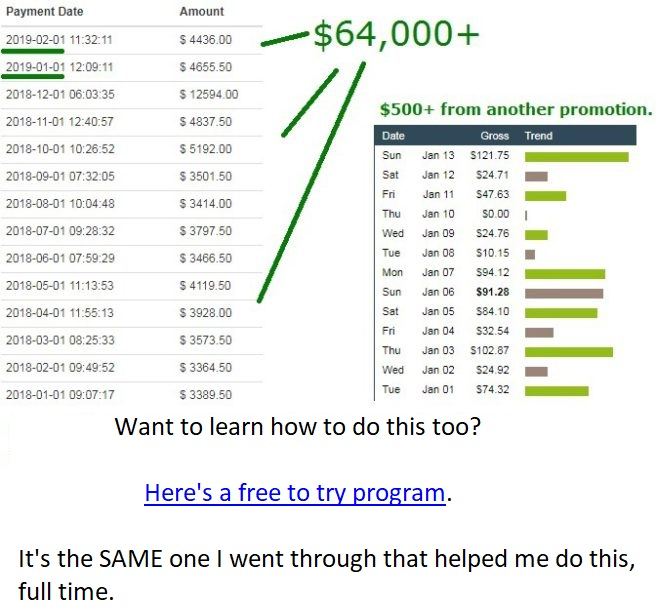 But in the case of this article, again, we're ONLY looking for big traffic numbers and not really minding the quality of it, so with that context set, let me explain it like this…
Here's 7 ways to get massive traffic to your site and get approved by big ad companies:
In order to pull this off, you will need to actively blog on your page. This blogging is what will generate organic visitors and the more of it you do, the bigger the numbers of traffic will be. Again, for traffic generation traffic (the right way of doing it), get training here, and it's free to try this training.
In the following strategies, you can isolate and only focus on one if you like or even mix them together, so here they are…
Firstly, target a very popular, evergreen topic.
Evergreen topics are subjects that people actively look up on search engines and social media. When you think about getting the most traffic to your site, a smart strategy is to start with looking up subjects that MASSES of people look into.
Here's at least 7 things to target and each of them has massive branches of opportunities:
Dieting trends (popular diets ALWAYS come out).

Popular trends in various subjects (Use Google trends to find them).
Best selling products in any market (Amazon Best Seller's list is a great example).

Political news (especially these days…).

Popular hobbies.

Big problem niches (hair loss for example).

Popular product reviews (this is one of the ways review sites make money by the way).
Picking out at least one of these topics, blogging about them and in the title of the blog post targeting that topic in keyword form (for instance, reviewing the latest political topics) is a great way to get that article picked up by search engines and getting them to drive traffic to your page.
And doing this more and more often will only increase the traffic numbers, to a point where you can meet the quota legit ad companies like Mediavine have set to be able to run their ads on your site and make good money from it.
This is how that same friend I mentioned earlier is doing it. The reason why I am not doing it yet is because my traffic is more laser targeted, and I monetize in different ways as I mentioned earlier, but this option my friend has managed to break through into and show me how to do as well is something YOU can do with your website.
Need help in doing this? I've got you covered there:
Monetizing a website through ads can be done very profitably through the method I mentioned here and while I did show you the basic steps and ideas to use, I would advise (once again) that you get training on traffic generation and once again, the best recommendation for this is with this free to try program. It's the best.
Additionally the training you get there (and implement) is designed to help your page monetize in more than just this way and you'll see this as you learn from it.