I want to start this review by saying that this website mainly makes it's money through SEO and because I know about the steps necessary to get results with this particular way of online marketing, it was interesting to compare what I know about SEO to what I saw in SERP Shaker.
Ultimately, I won't recommend the SERP Shaker program because I believe it carries a lot of risks for any site that uses it for SEO and this will be explained shortly.
Quick Report:
Name: SERP Shaker.
Price: $127 (potential up-sells).
Overall Rating:

3 out of 10 stars.
SERP Shaker provides an interesting spin on an SEO approach I don't really endorse, but see potential in. I want to explain what you can expect from using this program. Basically use caution. I don't see long term potential in this.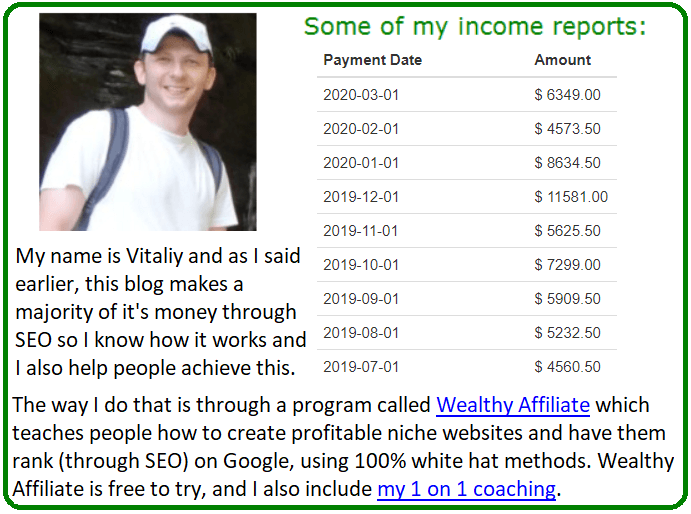 SERP Shaker in a nutshell:
Overall, it's a WP plugin that helps create posts and mini sites (micro niche pages sort of) with special built in templates to make it look "good".
You can use those sites to link back to a main site and/or advertise the mini websites themselves to do things such as generate revenue by putting ads on the sites, promote businesses, collect email lists, and other things I'll get into in detail.
Now that I've given the basic explanation, let me go into the possibilities of using this software. where it can be good and where it can also be bad. 
The potential pros/cons of using SERP Shaker:
Potential 1:
You can create mini websites and target specific geographical locations like cities and particular business to promote them.
Pros: 
This allows you to make quick websites.

The keywords targeted with specific geographical areas are usually very low competition phrases meaning they'll likely rank high. 

You can get organic traffic from using this and promote businesses to earn money.
Cons:
From what I saw, the sites that are generated are duplicates and this can have

detrimental SEO side effects

 because of duplicate content.
Potential 2:
You can use the websites generated to earn revenue in various ways.
Pros:
We're talking advertising on the site (CPA offers, collecting email lists, posting ads on the site itself, Adsense, ect…). Since the sites are targeting low competition keywords, they can rank high, get a lot of visitors (this is an accumulation) and this can lead to profitable campaigns. 
Cons:
I really believe sooner or later sites that use these methods of SEO are going to get penalized by Google, thereby forcing you to start from a fresh new site. I see a lot of what SERP Rank does as being black hat and I never see long term results in this.
Potential 3:
You can "Silo" websites. This is actually a legit way to do SEO (learn about silo sites here).
Pros:
Since this plug in can create mini websites, another feature that is available is linking these sites to another. You can technically use this approach to create "backlinks" to your main site. 
Cons: 
While using the silo approach can have good SEO benefits, I strongly believe that because this program uses methods I do not find to have long term benefits, that this may having a negative impact on the site. To those who are new to the concept of making a silo website, I've written up a whole explanation on how to build a silo website.
Potential 4:
Can automatically spin content to give a unique version to new visitors. Now I did say earlier that the sites you can create are basically duplicates.
But there is a spinning aspect of this program that allows the creator to change the content on the site/s so when someone visits it, they get a new version of it. This is also used to make the spiders from Google who visit your site think that you have unique quality content each time. 
Pros:
In my opinion, there is nothing positive about this.
Cons:
Spinning content in my opinion is very bad for SEO. You're basically trying to make Google think you have unique content, but you really don't. I don't like any approach to SEO which entails trying to trick Google. It will fail. 
Potential 5:
You can sell your sites for big money. One of the things I saw was that once you had websites generating money, you can then sell them to someone and earn a lot for it. Can this really work?
Pros: 
Yes, you can make money selling your site/s, but I'm going to negate this pro because I feel the con overshadows it completely.
Cons:
I believe the websites this program generates are sooner or later going to get penalized by Google and I don't believe it's ethically right to sell a website which is doomed to fail because it uses methods I don't believe in for any amount of money to other people. 
A lot of people will buy websites they see are making money, ignoring or perhaps not even understanding how that website got there in the first place. A lot of websites use methods that work short term, but fail in the long run and what SERP Shaker does is something I believe will sooner or later fail, especially with all the updates Google goes through every year.
If you're going to use this program, I wouldn't recommend selling the site, not because it won't make money, but because I feel it's wrong to do this in general.
There are more things you can do with this program, but these 5 are probably the most important. 
Final Rating: SERP Shaker

Yellow Light (Caution)
3 stars out of 10. There are a lot of possibilities with this program, but most if not all of it is dwarfed in my opinion by what will eventually happen and that is the site/s getting Google slapped. I believe in much better approaches to doing SEO and online business and Wealthy Affiliate in my opinion (and actual experience) teaches both these things correctly.
My final thoughts:
Usually I give programs which use spinners and/or any other type of black hat techniques a red flag. The only reason I gave this another star was because there really are a lot of possibilities with using this system. 
It does hit upon very important things like targeting micro niches such as small cities and businesses within them from which you can make good money. But instead of using this program, you can also do this on your own while doing important things for SEO such as providing high quality content and helping people. 
More proof that I know about SEO and that Wealthy Affiliate taught it to me correctly: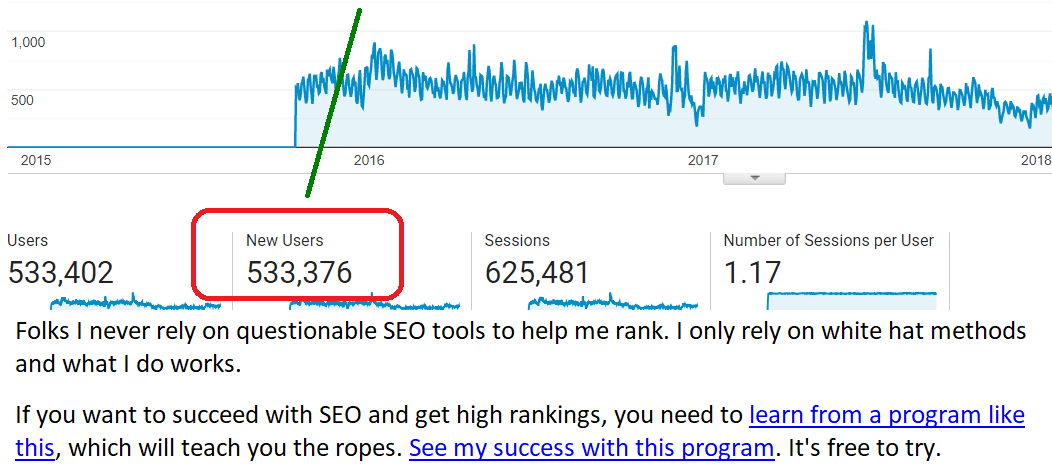 Sure it's going to take a lot longer see results, not to mention a lot of work, but at least you won't have to worry about your site falling of the SERPS or worse getting de-indexed.
Overall, I don't believe what SERP Shaker does to be a good way to do online business and that's my opinion.