Rob Fore is a well known online marketer who possesses a large following of people and recommends which products to try. But is he a scam artist?
I say no.
I do believe he is trying to help people succeed online, but the reason I ask this is in the first place is because through careful investigation I noticed a very questionable pattern of bad advice from this guy which I would like to share with you today and anyone looking to get advice from him. 
Though everything I write in this review is a personal opinion and there is no ill intention whatsoever towards Rob, I want to explain why it is I do NOT recommend taking advice from this guy. 
1. Rob Fore's Multi-Level-Marketing (MLM) Training:
MLM companies are sprouting left n right. Many including myself consider them to be massive pyramid schemes. While this may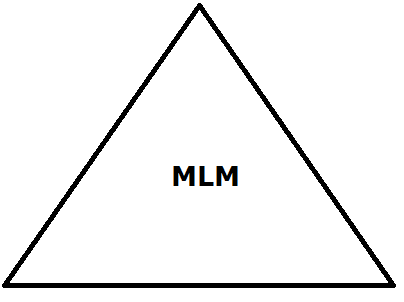 not always be the case, the fact of the matter is MLM companies thrive on having people join them and refer others into their system in order to survive. In many cases these types of business models seem eerily similar to pyramid schemes. Full reason why.
But Rob's "forte" is to help people learn how to refer clients to MLM companies and profit in the process. A lot of people use predatory methods to lure clients into MLM companies. Rob is not one of these people. He uses friendly approaches and explains how to use seemingly good marketing tactics to help newcomers to MLM companies get more clients and in turn earn more money.
I would honestly have no problems with this approach IF it weren't for him referring people to companies I consider and have been proven to be scams…
2. Rob Fore & Zeek Rewards:
Zeek Rewards was a VERY popular online marketing opportunity which allowed people to earn points and transfer them into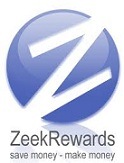 money by putting up ads for the company and referring others into the system. It also included a massive investment requirement which many bought into. 
However, in August 2012, Zeek Rewards was shut down by the SEC for being a $600 million dollar ponzi scheme. And prior to this happening, I investigated the legitimacy of Zeek Rewards and it was then that I first stumbled onto Rob Fore's blog where he recommended it. 
At the time he seemed to be genuine in promoting it, and because he had such a large following, he would obviously make tons of money in referring people to Zeek Rewards, but I never took the bait and after the fall of the company, I am glad I made that decision. I did however go back to Rob's blog to see what he would say in regards to this. No mention of him making a mistake whatsoever. Just seemingly demagogue talk to not damage his reputation. 
I understand many people made huge mistakes on this company so I gave Rob the benefit of the doubt in spite of him never admitting to the mistake. But then another issue came about…
3. Rob Fore & Empower Network:
When Rob did a review of Empower Network and recommended this program, I lost all of my respect for him. Empower Network is one of the most popular organizations that "teaches" people to earn money online. However, through a VERY deep investigation (full report here), I came to the conclusion that Empower Network was a HUGE scam and pyramid scheme.
This site has massive complaints against it. My biggest pet peeve is their business model. I won't get into details, but in summary what this business does is lures you into joining it for a small fee, then you find out that in order to make anything from this business, you must join a higher membership level and then lures you into buying VERY expensive products to the tune of $1,000's. 
However, these packages, regardless of their price tag offer you NO real benefit. The only thing they teach you to do is promote Empower Network. This means that when you sign up and start digging yourself into the massive financial black hole it lays out for you, you'll need to refer others into this same hole to get out of it. This is an absolutely unethical and immoral method of doing business online. 
Empower Network only really works for people who possess a large following but even then how could ANY ethical marketer who has that refer them to such a shady company is beyond me. Yet Rob Fore is one of the people who DOES possess a large following and DOES recommend Empower Network. I sense a conflict of interest. But I'll let you be the judge. 
This is where my issue with Rob began to take shape. Rob who is seemingly a smart marketer must understand the unethical dilemma that is Empower Network, yet recommends it without any second doubt based on what I've read from him.  
And by the way, like Zeek Rewards, Empower Network also fell into ruin and it's creators went on to make other programs, one of which is known as Legendary Marketer. I'm not saying Rob is promoting this, I'm just giving you the update on this.
4. Rob Fore & Social Monkee:
This is the most recent post I've seen on his blog. In his post Rob reviews a new program called "Social Monkee" which is a backlink type service which sends 100's of backlinks and comments to your website/blog. The idea behind backlinks is that it's supposed to artificially boost up your rank.
Such a marketing tactic worked about a year ago. I myself used a company called Bring The Fresh to send backlinks to my sites. However, with the latest changes in Google's algorithm, such a tactic is NO longer a smart move.
In fact if search engines catch you using backlink packages, no matter how safe they claim to be, they will slap/blacklist your website. Backlinks are a thing of the past. Now it's all about writing GREAT unique content that helps people. Rob's recommendation of Social Monkee is another example of bad advice.
Update (10/26/13): Rob Fore & SEO Zen
Recently, Rob has blogged and recommended a program called SEO Zen which is a program which makes you automatic blog posts in less than a minute as well as a YouTube video attached to it and PR backlinks. What Rob doesn't tell you (or possibly doesn't know) is that many of these methods are going to get your website Google slapped.
Here is the full review on SEO Zen and why it's not worth investing in. And I also have to add that the creator of that program known as Alex Becker is actually a legit dude who has a few programs besides that one.
While I do not like SEO Zen, his other program, Market Hero is a good and recommended one (I'm a member).
Putting it Altogether. I would NOT recommend listening to Rob's advice:
Firstly, I consider most MLM companies to be pyramid schemes.
Secondly his advice on Zeek Rewards could not be more wrong. 
Thirdly, his recommendation of Empower Network was the tipping point for me and straight up made me mad. 
Finally I've seen enough when he started promoting Social Monkee. A service whose services will do you more harm than good. 
As for SEO Zen, well you already know my opinion on this.
Rob has from what I've seen 1,000's of followers. How many people listening to his advice and joined companies he recommended? I'd venture to say a lot. And how many of these people LOST money because they listening to him? A LOT. Yes it is also true that he does in some cases provide good information as well so I'll give him the benefit of the doubt, but I still recommend massive caution if you're considering trying something he recommends.
One thing I want to also add is that in pretty much every instance of him recommending something, he does make a commission through it. Some may call it a conflict of interest and they may be right, but if it's a legitimate program and helps people, there's nothing wrong with promoting things and making money off it.
A perfect example: 
Take Rob Fore & Empower Network. If you look at his recommendation of this company on his website, he shows off a picture of himself earning over $92,000 and standing with the owners of the company. 
That picture gives anyone who follows Rob the impression that they too can make so much money and hell how could they not? Read his blog on Empower Network and you'll see nothing but praise and only benefits being mentioned about joining this company. 
Yet if you examine the business model of Empower Network and what I said about how it operates, you'll see that money was all made through people who invested up to $1,000's from Rob's recommendation and I can guarantee you most of them didn't make squat from it. Yet Rob made money from all of those poor investors. By the way, I strongly recommend reading my Empower Network review to fully understand just how much of a scam it really is.
Empower Network offers it's affiliates 100% commissions for every sale they make so to a guy like Rob, recommending this company to his 1000's of followers a gold mine, yet completely unethical in my opinion. So in a way all that money he earned was from referring people into this dark hole that is Empower Network, while making money from all of their investments. 
I think I've said enough. Again, there is no ill intention from my end and everything I write here is my opinion, but if you look at the track record I posted above, I think you'll come to the same conclusion I did.
Alternatives…
If you're looking to honest ways to earn a living through the internet, I suggest you start here. It's not all sunshine and rainbows at first, but it is VERY profitable if you know the true way. Don't let anyone tell you it's an easy road because it isn't. They are just lying to you to get you to fork over cash. Being someone whose been scammed tons of times, I can attest to this. 
I'd like to hear your thoughts on this subject matter. If you're a follower of Rob's, feel he has given you good/bad advice, please share it below. Again, everything I post here is based on my personal opinion. I do believe Rob is trying to help people out. I just question some of that advice. 
 Update: Something Rob and I agree on…
 While Rob and I have our differences in what we consider good ways and programs to make money online, and we are part of different programs, there is one where we are both members and both agree are good: Wealthy Affiliate.
Now I never joined that program because of his recommendation and I believe I was a member long before he was, but at least I can tell you that him being a member there (and likely promoting it too on his blog) is a choice I agree with since that program did legitimately make me a lot of money (I have proof, here you go).
Now I don't communicate with Rob outside Wealthy Affiliate or in it, in fact, we just keep our distances with each other, but I'm hopeful he's doing well and recommending good programs. I just happen to be a lot more picky than he is.