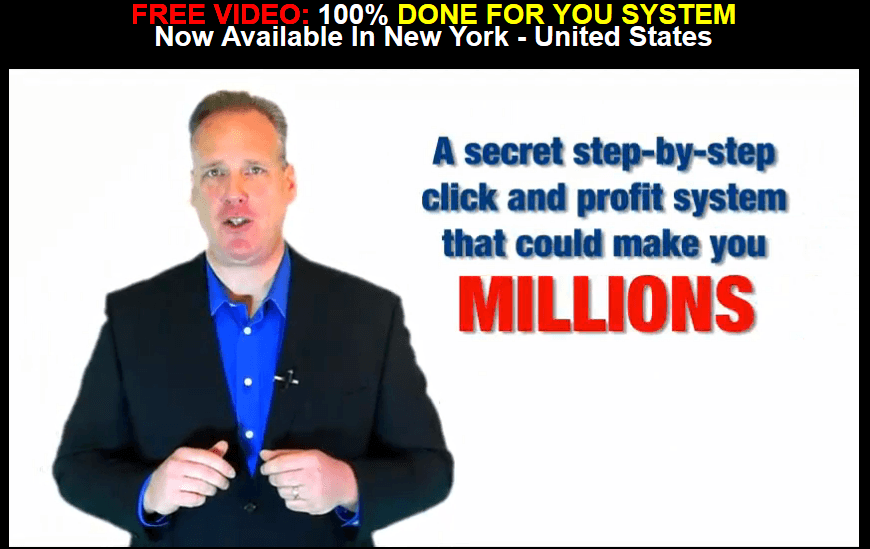 I purchased Full Money System in order to write this review. After seeing what was inside, I called it a scam and demanded a refund!
Quick Report on Full Money System:
Price: $49 (initially) with many upsells after purchase.
Final Rating: 2 out of 10 stars (I say it's a scam. Red flag, not recommended).
I need to be upfront: I purchased this program and what I will write here, although highly unfavorable is still my personal opinion.
I knew going into this predicting well in advance that buying Full Money System was going to be a big mistake and likely a scam, but I did it anyway because this is what I do on my site: See it for myself and if it's not worth the hype, help people avoid these places. In this review, I'm going to tell you exactly what to expect from this place, if it really does meet the hype (hell no!) and if there's better alternatives (hell yes!).
After purchasing Full Money System, here's what happens:
The first thing you absolutely need to know is that you can buy this program for $9 instead of the $49. All you have to do is keep clicking the back button and it'll keep decreasing the price. It's a desperate move on the vendor's part, but if I can get this program for cheap, I will make sure I do it!
After purchasing the Full Money System, you're going to have to go through 3 upsell offers (which I expected) and "endure" about 30 minutes worth of listening to such BS that I had to mute the volume. Here's just some details:
The first up-sell offers some kind of done for you "Ready to go Businesses" as they call it. I assume it's some kind of PLR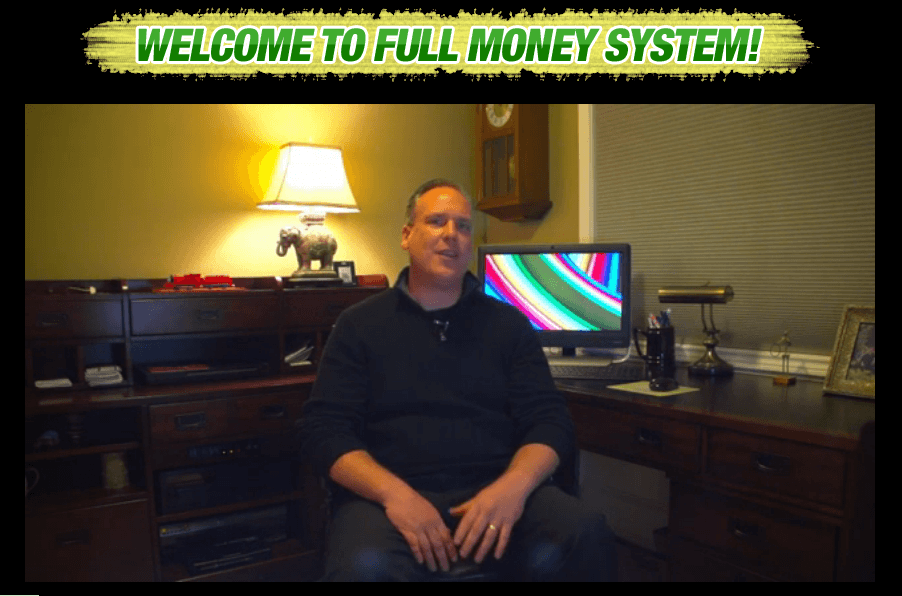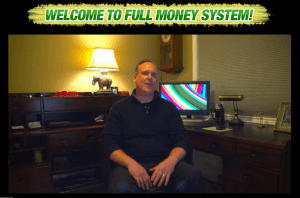 content and maybe some prepared websites. I didn't buy this because my rule for upsells stands as such: If the initial purchase doesn't yield rewards, I will NEVER buy the upsells. 
What made me furious besides having to listen to Dan Craig's sales pitch was him mentioning how buying this upsell would entitle me to "priority support" which meant  I could ask questions 24-7 and get quick responses. 
I find this absolutely insane. Support is a MAJOR part of a good, respectable online business and product and having to pay extra to be entitled to it is absolute BS to me. And unfortunately most programs I've reviewed hardly offer any support to begin with, but having to pay extra for it? No thank you. 
On a side note, I want to mention that as I'm writing this review, I am doing my very best not to curse and keep it professional, but this program pushed my buttons more so than any other I've ever reviewed before.
The second upsell is probably the cheesiest stuff I have ever heard. To summarize, you are "randomly selected" to join some kind
of "secret society" that makes millions just clicking a few buttons and hardly works.
Here's just some of the claims in the sales video you'll hear (prepare to be entertained):
Dan has access to this secret society he paid $100k for and now he's going to give you the "special privilege" to join it for $197.
At the start of the video, he says this is a "free invite". This is a lie since I already mentioned it's $197.

He mentions how people in this secret society make so much money without even working. He shows off fancy cars, large houses, boats, a jet and well you get the picture…

He says that if you don't make $10,000 in the first few weeks (14 days I believe), he'll do it for you…

He says by not buying this offer, you are risking losing millions. 
Even though I am paraphrasing, I'm not making any of this up. You actually have to sit and listen to this crap and it isn't until the end of the video that you can go further. I also accidentally clicked the back button and had to endure this sales video twice. Oh the horror…
Plus when I said no, I was given a $100 discount, but I wouldn't buy this crap even if it was 1 penny. 
So I figured I was about to finally get access to what I purchased, but I was then taken to a video that is supposedly the final step and guess who it shows?
Jean Claude Van Damme. I kid you not! The video was showing that famous split he did between 2 trucks.
I felt like I was being trolled at this point. But then good old Dan appeared and explained why he showed me this: To pitch me another product that's supposedly going to help me get millions of views on YouTube. The price of this "amazing" product? $95. NO.
And then I FINALLY managed to get to the actual product I purchased:
What you get within the members are of Full Money System:
Here is a screenshot of what it looks like inside the program: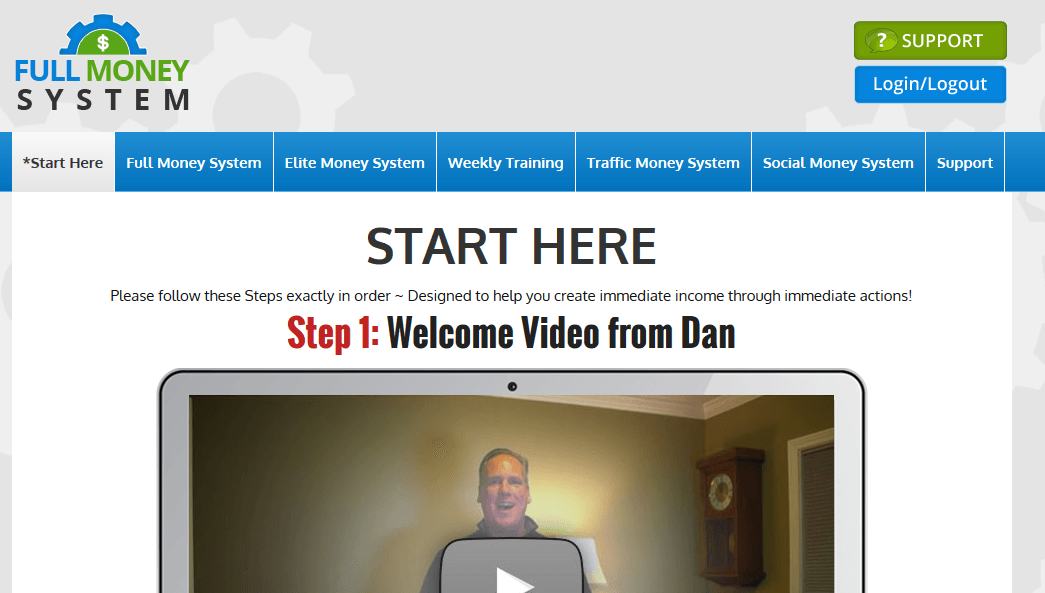 Let me run you through each place and give you a summary:
1) Start here.
This place has 6 steps, all of which are videos. But some of them are FURTHER up-sells that will have you buying some things like website creation/hosting services (about $90), some other miscellaneous product, a 1 on 1 call with a free "start up specialist" and more.
If you didn't already guess by now, when Dan uses the word "free" it is a loose term and in every instance he has used it and I have looked into it, it will lead to a sales pitch and it's going to cost you something. So no, it's not free. 
The phone consultation I dare not even try. Combining Dan's promises of free and also my previous experiences in this business, a phone consultation is likely code word for another sales call and in these cases, you're probably going to be offered some expensive coaching services. 
2) Full money system:
Here you get to choose from 5 niches (weight loss, make money online, dating, healthy living & stress & anxiety). Once you pick, you get to download a zip file which contains a website template that's focused on the niche you chose and it provides you with an HTML site, a thank you page and a product to sell people.
Note: These particular subjects are very broad niches and highly difficult to make money with. If you want to see real niche topics you can profit from, here is a list of 50 affiliate marketing niches I personally made.
The purpose of this place is to buy a website, copy/paste this stuff (there is video instruction on how to do it), and start sending people to the site. You're going to set up a PayPal account and basically be re-selling an already made product through an already made website.
However, a critical missing piece in this training is how to get people to the actual website. We call it traffic, and without this, you cannot make money.
3) Elite Money System:
This is basically an add on to the Full Money System I just explained. Here you get an additional 10 niches to choose from with each containing about 10 different eBooks with all pre-done websites. You can technically use all of this to re-sell to people and make money.
But again, no training on how to get visitors to your website…
4) Weekly Training:
Here you get access to 7 webinars. I haven't looked at them since I've had enough to listening to Dan at this point.
5) Traffic Money System:
So I figured this is where I'd finally get info on getting visitors (traffic) to the sites I was given. I would have to download this to see how it works, but upon looking at the bottom of the page, this appears: 

Why would they even show this if there was no risk? I certainly do not want to download anything that comes with this warning so I decided not to try it out. At this point in time, I am so fed up with Dan that I just refuse to even risk anything further.
6) Social Money System:
You get to download 4 eBooks on being a successful marketer on YouTube. I only looked at the first one which was 50 pages long and I must  admit the information is pretty rich in content so I feel there is potential there. But for YouTube, get Market Hero instead, it's legit.
And that is the inside of Full Money System's members area.
Pros:
The only thing that's decent is the done of you websites & the YouTube ebooks.

There is technically potential to make money with this system.
Cons:
Horrible sales pitches.

Deceptive up-sells after purchase & within members area.

Uses old school tactics of marketing which aren't as reliable in today's world.

Not a system I'd recommend for newbies (or anyone for that matter).

Fake testimonials.

Dan often says something is free and it turns out not to be free. I don't trust this guy.
Final Rating: Full Money System

Red Flag (Stay away)
2 out of 10 stars. Not a system I'd ever recommend to anyone. I don't believe you can make nearly as much money with it as they claim (if any). If you're looking for a true program that does meet the standard of helping you succeed online, this (Wealthy Affiliate) is my #1 recommendation.
My final thoughts:
Even though I absolutely despise the sales page, the sales tactics, the up-sells and much of the content within the members area,
the ONLY somewhat redeeming part of this program was the done of you websites and the YouTube guides. However…
The biggest problems with these few positive aspects is that:
1) HTML sites like the ones you're given are pretty much outdated in terms of website creation nowadays. It's about making WordPress sites now and if you've never made one, here's how to make your own website in less than 1 minute (the very basic initial set up).
2) You can bet there's other people using the same copies of these websites and trying to market the same thing. If this is the case, then you run into the odds that your site might get slapped for duplicate content (copycat websites) so making money with it through things like SEO is risky if not out the window.
3) The information on YouTube although big is still something I feel you can find for free elsewhere.
So taking these things into account, is the Full Money System a scam? I say it is and I truly regret my purchase even though I knew ahead of time I was likely stepping on a land mine. But I hope those of you who were interested in trying this program carefully read this review and make your own decisions. 
Making money online isn't rocket science, but it is NOT as simple as the sales page of Full Money System makes it out to be. I have been doing online business for over 9 years now and I do it full time.
I can promise you that if you have the right guidance, you can succeed, but if you try to go at it from a get rich quick point of view, you will absolutely fail and programs like Full Money System that promise these get rich quick approaches to business are in my opinion 1 way tickets to failure. I say stay away from this product.
If you've personally tried this program or have any questions about it, feel free to post your comment below!