I've been blogging for many years and like anyone who had to start from 0, I was very scared to do it at first. But after writing 1,000's of blog posts, I no longer have that problem.
And more importantly, I have 11 important ways to share with you on overcoming this fear and doubt about it. I assure you that most if not every single doubt you have about this business isn't real.
And in addition to that, if you didn't already know, blogging can actually be a profitable thing for you to do, which is why I started it in the first place. And it will be one of the reasons you should consider to overcome that doubt.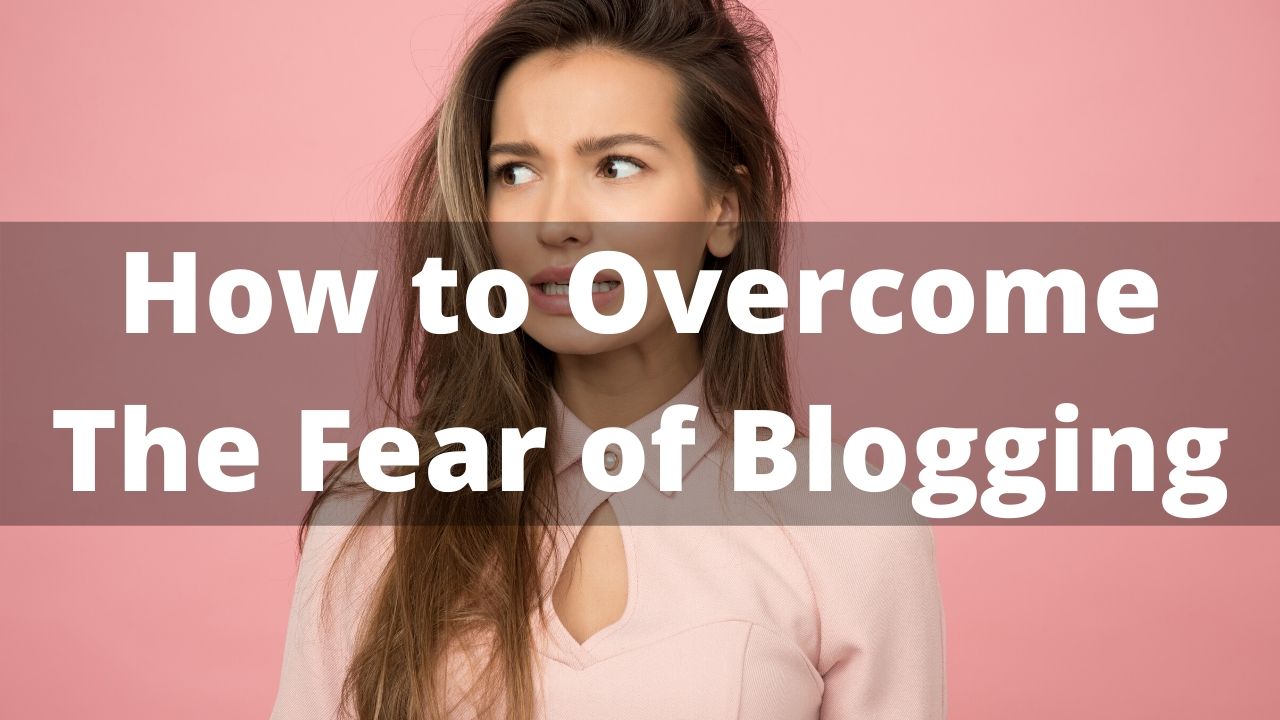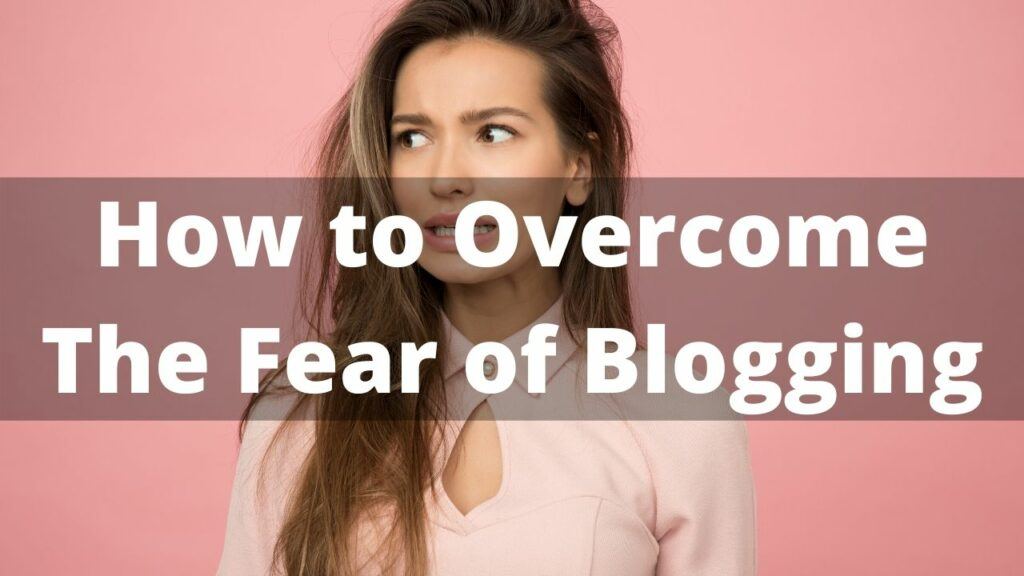 These are the common reasons people are scared to blog:
Fear of getting negative press or feedback.
You're shy.
Lack of experience with blogging creates doubt.
You don't know if your blog will become successful or if it will be a waste of time.
No passion or interest in the blog topics.
You're just not used to writing.
You don't know what to blog about at all.
For some of you, it can be one of these doubts holding you back from blogging, and for others, it could be all of these reasons. Regardless, let me help you overcome that:
Here are 11 ways to overcome being scared of blogging:
These are summaries of the techniques I learned to overcome my fear of blogging:
Ignore the fear. Blogging isn't scary in reality.
Everyone at one point had to overcome this, you aren't alone.
Blogging is extremely common for people to do so you're not alone.
Just improvise and write without any thought of what might happen (helps flow).
Make sure to blog about topics you know a ton about. It helps the flow.
Blog about positive topics you actually like. Less odds of negativity from readers.
Consider your blog as a source that helps people solve problems.
Blogging is very profitable if you know the blueprint to accomplishing that.
The more you blog, the easier it gets to do it and the fear does go away.
Blog as though you're telling a story.
Use this cool "trick" to never get stuck on what to blog about!
The 11 methods to stop being scared of blogging explained:
1) Ignore the fear and just do it.
This might be one of those pieces of advice that sounds cliche, but in blogging it works.
The fact of the matter is that the people who most worry about blogging are those who have simply not been involved in it or have never written on a site before.
Because they are uncertain about this or perhaps shy that it will be public, even if you give them an entire blueprint on how to make a gigantic business from a this site, they will still invent their own problems and questions.
Questions are good, but inventing problems is not.
However, understand that unless you've gone through the process of starting a site, your first page, several of them and even to the point where it was making money, your worries are honestly nothing more than illusions. 
2) Understand that everyone who blogs, had to start from nothing. 
Particularly me. Before I started blogging, I learned about writing eBooks and selling them, which is sort of the same thing. But I wrote an entire novel which I thought would make me money and that ended up failing horribly. And this was one of many failure stories I share with people.
I then later moved into blogging and while it took awhile to grow, the consistency and repetition of blogging is what helped me overcome the fear.
3) Blogging is extremely common today. 
Do you comment on social media? If so, then blogging is really not that different.
You just write a lot more. And considering that BILLIONS of people do it nowadays, it no longer carries that same stigma. Before, the idea of blogging wasn't considered a serious thing by people, but today, that's not true.
Knowing you're not alone in this business and that many others are doing, who also at one point had doubts and were probably also scared to do it might help you step out of that doubt and get started.
4) Improvise and stop caring: Close your eyes (metaphorically speaking), and write.
Whatever you think may happen once you start writing is not something I would suggest occupying your mind with. You need to make the leap and understand how silly it is to worry about this stuff and you're going to have to turn a blind eye on the paranoia you have about this. 
Often times people think about a million different ways blogging can go wrong even before they write a single word and that mental block is itself the biggest obstacle to overcome.
I have found that by blogging without care, that it comes WAY easier. In fact, write in your style like you're speaking to people, and it makes that flow way easier. For example, one of my other websites called HelpingHandAffiliate.com does this better than any other site I've had prior and people who blogs I post there often comment positively on the confidence I have.
This is because I am expressing myself without doubt or worry when I write and this reflects to readers.
5) Make sure that you write about topics you know a lot about (I'll show you how to find that).
I'm about to share a major tip with you on blogging successfully that ALL bloggers who succeed in this business know and that is:
Write about subjects you love. And here is a guide to finding your niche and being an expert at it, which is what subjects are.
This makes blogging 1,000's of times easier. The worst blogs that never make it anywhere are from people who clearly write on topics they don't know anything about, and that's the majority.
The most successful blogs are always written by people who have passion in the content they write. This always creates high quality content and improves everything across the board for them, including how readers see it.
6) Blog about positive topics you know and like.
If you fear negativity from readers, I can assure you that this is not something that will go away. I know how I felt the first time I got my first negative comment on a blog or YouTube video I made. I hated it. I wanted to figure out how to fix the problem but you just have to understand that negative people will be around no matter what.
But to decrease the likelihood of that happening is pretty simple: Keep your blog and the content of it positive. Stay away from topics like politics or divisive subjects that generally have a 50/50 split on opinions and you should be fine.
In fact, in my experience, 90% of the comments I get are always positive, and I don't even blog about positive stuff to begin with, so if I get those numbers in my case, you will see even better stats in yours if you follow this guideline.
7) Consider your blog as a source of helping people.
Maybe you understand stuff about healthy living and can share that with the world. If that's the case, then understand that you really are helping people by sharing your content with them and making the world better for it. This should give you that push and ambition to write.
For example, in the blogging and niche realm, there are certain niche topics called hungry niches which involve problem solving and those are awesome ideas to brainstorm for your blog and help people with.
8) Blogging is profitable (if you know how it's done).
Many people start blogging because now it is more profitable than ever to do. While most people do NOT succeed in making this work, there are those who do and in fact, the 10 tips I'm giving you here are coming from a guy who does it.
But consider the whole concept of working from home, being able to work from anywhere and live a good live while making passive income from your blog, on a passion you like. Wouldn't that be awesome?
Of course it would and the best way to do that is to follow a platform like I did to do it. The best platform for this is called Wealthy Affiliate and I highly recommend it as it helps people become part of full time bloggers.
9) The more you blog, the easier it gets.
The more repetition you get in blogging, the easier it gets, period. I've written 1,000's of posts and because of this, there is no longer the fear I had when I wrote my first blog post. That pressure, and all those doubts I shared above are gone.
And frankly, ANY skill in life that is mastered is done so through repetition anyway, so understand that the more you blog, the easier it will get.
And if you get stuck on what to blog about, don't worry, read tip 11 to see the solution for that below.
10) Blog as though you're telling a story.
Have you ever told someone a story about something that happened to you and had their interest? If so, then you can easily do blogging, because that is essentially what you're going to be doing anyway.
Sharing stories in written format, aka blogging is an awesome way to connect with people and make your blog more successful. I said you should write freely and as though you're talking to someone. Well this is true, but when you also include story telling in that blog, you're going to get even better results.
For example, I share my story in my Wealthy Affiliate review and how I came to do this full time and this story connects with people who have similar goals that I did when I got started, which was to work from home and/or blog full time.
Story telling is powerful and blogging is a great way to share that.
11) Stuck on what to blog about? Do this:
Everyone, no matter how good at blogging reaches this problem eventually. So if you follow my guide on what to blog about to make money online, you'll cure it.
My final thoughts on overcoming the fear of blogging:
If these 11 tips aren't enough and you're still kind of waiting to take that first step, but at the same time want to know what can happen if you work hard at it, learn from me, someone who has been doing it for a long time and take my word for itwhen I say that it's completely worth it and that MOST if not all the fears I've about it were for nothing.
If you are aiming at living a life where you can earn more from this business, then blogging may be a possible solution for you and at the risk of having a better life, why would a a little worry stop you?
Take the plunge as they say, more forward and use the Wealthy Affiliate platform I recommended to you to help you do it!