As often as I talk about online businesses and making them work for you, a big foundational part of it is buying domain names. But what is the best place to do this?
Well here are 5 legitimate places where you can buy a domain name from:
Namecheap.
Godaddy.
Hostgator.
WiX.
Wealthy Affiliate (Site Domains).
And the truth is, there are other places, including 1 and 1, but I want to focus on this particular list of 5 because they are most familiar to me and out of these 5, I am leaning towards recommending Wealthy Affiliate as the best option. But let's go over each one and help you decide: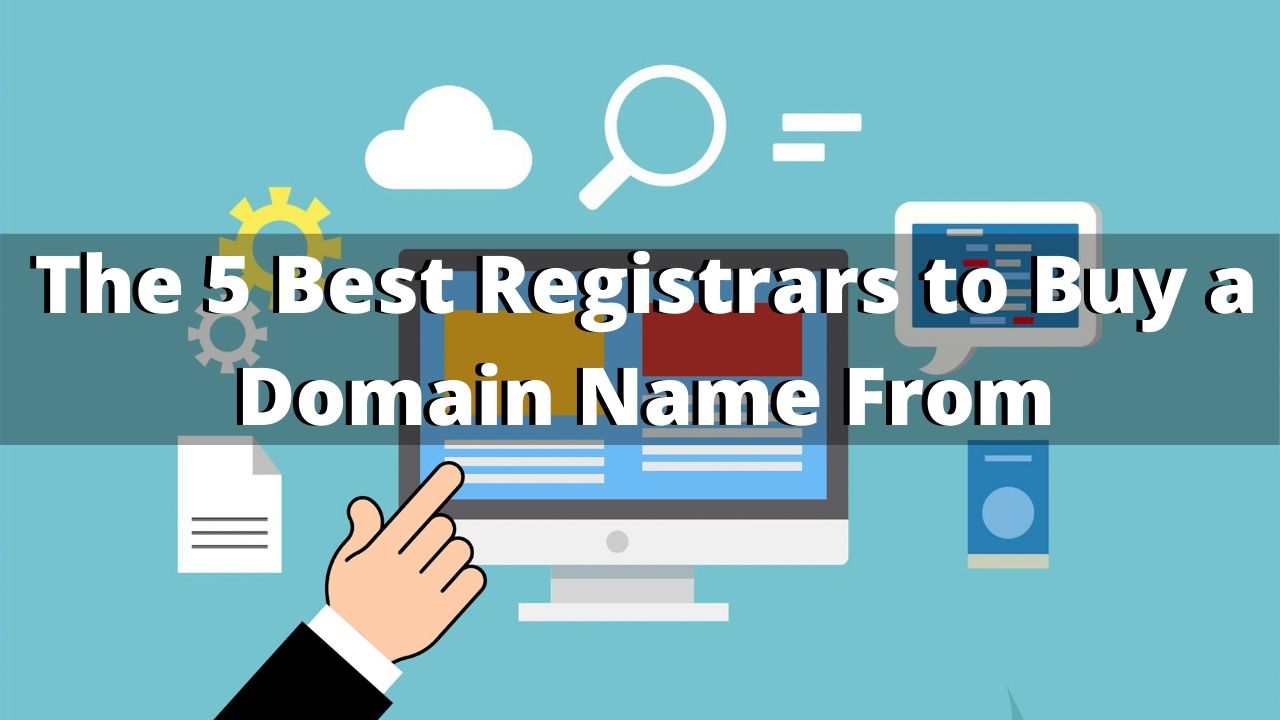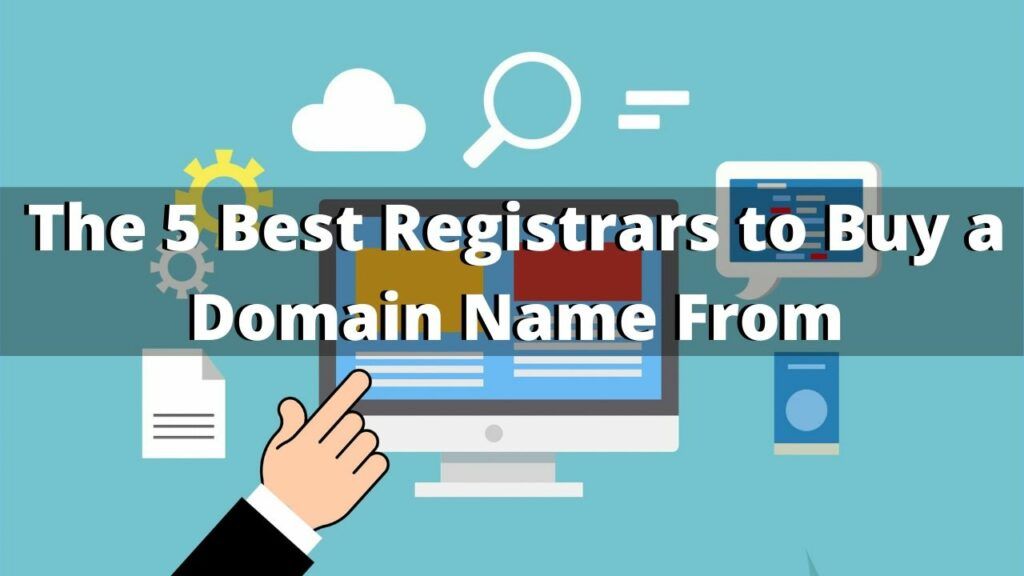 1 and 2: Namecheap and Godaddy.
For many years, I used to purchase all of my domains from Godaddy and while the prices there were a little bit more expensive than for Namecheap, the customer service support Godaddy provided me made it more valuable for me. That was until I stumbled upon Wealthy Affiliate and their prices were far more convenient for me. I'll explain shortly, but let's get into the next one:
3) Hostgator:
Hostgator probably offers some of the cheapest prices for both domains and hosting and is one I would consider for starters to making their own websites. I still consider them to be one of the best. Here is the link to check out Hostgator's prices.
4) WiX:
I have to mention them because they are a huge company and often advertise for making websites. I am not really a big fan of the types of websites they make but you can use WiX to create good looking sites.
Their prices also range but in opinion are pretty high compared to places like Namecheap and the other one on this list which is my favorite and that would be:
5) Wealthy Affiliate:
The company I work with called Wealthy Affiliate has also entered the domain registrar world and what they are doing right now may save people A LOT of money and really help them out. They call it Site Domains.
Basically with it, there are no up-sells, you buy a domain for one low price, it doesn't rise when you renew it, and you get added bonuses which normally cost extra on other registrars. 
A big warning before you start buying domains (so you don't lose money):
Besides there being scam registrars to buy domains from like Global Domains International, even some of the legitimate places, some of which are listed above also have their own "tricks" to get you to enter into a contract with the domains you buy and often you can end up spending a lot more than you would have liked because many domains come with these things:
The price of the domain jumps every year when you need to renew it.
You are pitched many upsells that you don't need alongside the domain that adds up your costs.
Support can suck for certain domain registrars and getting answers to tech solutions for example, can involve paying more to do it.
While I won't name which places do this, there is a reason I have stuck to Wealthy Affiliate's domain registrar and hosting and that is because they don't do this type of stuff and keep it very ethical and they have basically made this whole process very revolutionary (which I'll explain about shortly).
What purposes do you need your domain for? Your answer affects your costs:
If you're just a blogger who wants to share whatever content you want on the internet, with friends, on social networks and have no interest in monetizing the site, buy only the essentials which are:
Domain, hosting, SSL and privacy (last one is optional) and that'll cost you about $15 for the domain, $10 a month for hosting, $50 a year for SSL and privacy can range for about $15 a year, so the total price adds up, but it's for the bare minimum.
You really don't need anything else. In fact, you can also go to several free blog websites like WordPress and start one there for literally nothing. The only problem is that whatever name you create will be a properly of the free blog website so if you want to own your own blog, do the first thing and buy a domain with the other parts included.
Want to start an online business?
I don't care how small or big it is and I may get a lot of backlash from "pros" for saying this, but I also endorse only buying the essential things I wrote. I don't ever endorse people pay tons of money to have "professionals" help them get their websites going because I am very experienced with this world and I can tell you, most people don't know what they're doing or recommending, but they are still over charging.
One thing you need to know is that it's better for YOU to learn how to make your business successful than pay others to do it, because trust me, you will end up overpaying. It's far better to learn it on your own and save yourself a lot of money and be fully dependent on yourself. I've seen people lose it all by depending on "experts".
Going back to Wealthy Affiliate and why buying domains from them is the best choice:
If you're on my side when it comes to saving money on domains and you're someone who is interested in starting a business whether you're a blogger or actual business owner (or even someone who isn't either), but just wants to make money, Wealthy Affiliate has done something really amazing. 
Originally this program was and still is an online business education program where regular people go to learn how to make their websites succeed through affiliate marketing. But now in addition to doing that, they are also becoming a place where you can buy domains. As I said before, it's called Site Domains and you can think of it as another major domain registrar. 
Now the difference between buying domains at Wealthy Affiliate vs the other places is that it's going to MUCH cheaper. ALL those up-sells I said you should be careful with when buying domains are INCLUDED when you buy a .com.
Privacy, hosting, security and added perks are all included when you buy domains there. And remember how each year prices for domain renewals rise with other registrars?
Well they don't do that here with Wealthy Affiliate, it stays the same from the first year you buy it until whatever year you decide to renew it. 1, 5, 10, 50 years, it doesn't matter.
Here is a quick domain pricing comparison with Godaddy, Namecheap and Wealthy Affiliate:
The only thing you get charged for $1 more is for the actual domain. But you should already know you can't have a functioning website on just a domain, you need more and that's where other places get you to spend more. In WA you pay once and that's it.
The rest is included. And you can also get any gTLD from Site Domains as well.
Now hosting is another add on service offered separately in Wealthy Affiliate (and you'll find that in every domain registrar too) and some of the major essentials like:
SSL, site speeds, good security, good support and other tools are typically priced separately in other registrars.
But in Wealthy Affiliate, you get ALL of that for $49 a month (flat price, no upsells).
How to get the most from Wealthy Affiliate's service: Site Domains:
First I recommend you read the full article on Site Domains benefits. Then if you want, you will be able to join Wealthy Affiliate from that page there and begin to register your first domain name. 
As an added benefit which can really make the BIGGEST difference to your site if you want to turn it into a business, you can also use the training at Wealthy Affiliate to do that. They will give you a lot of lessons on this.
If you have any questions on Site Domains by Wealthy Affiliate, let me know!