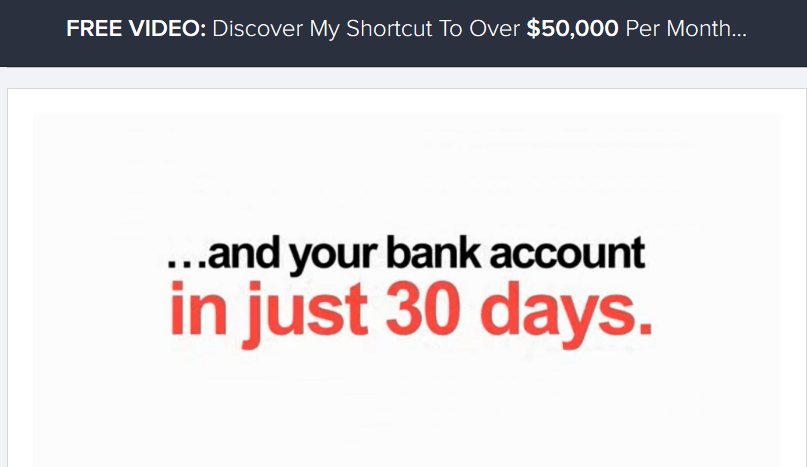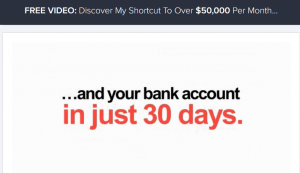 Well I Success Formula is not a difficult program to figure out. It really just promotes a massive pyramid scheme and I'll tell you what it is in this review.
Quick Report on I Success Formula:
Price: $7 for 7 day trial, then $47/month + other costs.
Overall Rating: 2 out of 10 stars
It promotes a scam known as Empower Network.
While the I Success Formula may seem like a new program that's out right now, it has actually been renamed from a previous program. Whether or not there is anything different between the 2 is irrelevant in my opinion because both promote the same scam known as Empower Network. I will be explaining why.
I Success Formula in a nutshell:
It appears this program has changed names to the current one. Originally it was known as IPAS 2. Now whether or not the current version is any different from the previous remains to be seen, but whenever name changes occur in a program, I don't feel that is a good sign. After all why change the name of a program if it's doing well? Are we not being told something?
What you need to know about this place is that it's a gateway to make you join EN and this is a system I've been very against for quite some time. My main reasoning is explained my Empower Network review, but the long and short of it is that it's a very deceptive program.
Although you won't see the term Empower Network mentioned in their sales video, you can clearly see the text below the video show that it is. Here is the screenshot:

Things to expect from I Success Formula:
Whenever I review a program that ends up promoting EN, usually 1 of 2 things is present:
1) They are promoting Empower Network directly to you:
In other words, once you sign up, you will essentially sign up with EN. Usually programs that promote the EN system to you like this will say there is a special shortcut to riches and if you sign up for the starting price of $25 (it's much bigger than that in reality), you'll get access to a blogging network that ranks high on search engines (not so anymore), then once you sign up, you will be a part of EN and be pitched on buying their up-sells which total to over $5,000 (a high ticket scam).
2) They are providing their own system to promote Empower Network through:
Some programs have pretty good tips on how to generate traffic and send it to EN. This actually ends up making the process of promoting the same system easier for you and this is what I feel is going on with I Success Formula.
Now with the latter explanation, the reason a lot of programs provide their own training in combination with the training you get with EN is because it helps increase the odds of you making sales. But why do they do this? Are they just going out their way to help you? Not exactly…
You see Empower Network is an MLM and when someone you refer there makes sales, you can keep a portion of them so it's in the best interest of programs like I Success Formula to offer training that helps you do that. 
Now they do charge their own separate price for this in an effort to make more money and one thing I have seen with programs like this and others which promote EN is that the training isn't all that different. Usually it revolves around doing things like Solo Ads, other various methods of paid advertising and something along those lines.
The methods aren't exactly new and in some cases are saturated meaning they are used by many others who are also promoting the same system or something similar in often similar places meaning the same target audience keeps getting pitches for the same product. This makes the marketing less likely to succeed. Not to say it won't work, but it's just something to keep an eye out for.
So what's the big deal anyway? Why is it bad to get involved? 
I firmly believe getting involved with this place is a bad idea mostly because it's a pyramid scheme in my opinion. I've seen/heard success stories from EN, but I've also heard the complete opposite many occasions. Building your online business upon a pyramid scheme like fashion is not my idea of success. I feel it's a lie and a house of cards waiting to collapse. 
The problem with EN is that they are great at marketing themselves to people who are unfamiliar with the business model they run. They see that you could make $1,000's in commissions (which is true), but in reality in order to get there, you first have to buy some if not all of their high priced items in order to be "legally" eligible to promote it. 
And people who get stuck paying for those expensive products end up selling them to others in hopes of paying off what they originally "invested".
Pros:
Decent training likely to be expected.
Cons:
It's affiliated with Empower Network.

Sales page is full of hype, sob stories and ways to get you to buy into it.
Final Rating: I Success Formula

Red Flag (Scam)
2 out of 10 stars. It's techniques can definitely work, but I don't recommend joining EN. There are much better alternatives to both these places and this is my #1 recommendation, Wealthy Affiliate.
My Final Thoughts:
While I'm not a fan of sales pages like the one I Success Formula delivers, it's important to read between the lines and see all there is to see on those types of websites. What I mean by this is that you should investigate by looking at the other pages on the site. Usually this is where you'll see the more realistic explanation of the program.
While success can happen with these programs, I really believe there is much more hype and deception than reality. This is what I see with EN as well programs which promote it. Success online is absolutely possible in more than one place and I feel the proper way to do this is to build an business that is founded on solid, honest principals and doesn't deceive people. This will lead to long term results.