LSI can be a confusing term to understand if you're doing keyword research but honestly, it's such a simple thing that once you get it, you're going to realize how genius Google is for having it and how it can also lead to your website getting so many more visits. 
I think understanding this term is way simpler to do if you don't focus on the abbreviation (Latent semantic index). Just think of keywords (Note: I'll also refer to them as KW, phrase and term) you chase when you write content and then think of how many different types of versions of that KW's you can have.
Here is an example of LSI: 
I had a post written a long time ago on a program called Survey Say. The main phrase I was looking to rank under was that program and the word "scam":

There's almost no competition (12) for this. My site is also #2 for that phrase right now:

However there are many different ways that KW can be typed by people into Google and for this example, I didn't even know many different ways it could be written until I looked at Webmaster Tools:
There are 4 green terms I highlighted there that do not even chase the same phrase I was looking at and yet I am ranked for them and they are getting clicks, and a lot. 
Every single term in that picture is an LSI KW. 
What are the benefits of using this?
The first thing is more traffic.

The second thing is more rankings which means more traffic.
There's no better reason to understand why this is good. Just look at that picture again. Those 4 phrases each have a large number of clicks: 244, 189, 179 and 74 and it's 686 extra clicks overall!
Imagine if Google only ranked that article I wrote for just that 1 phrase? I'd get less than 100 visitors monthly for it alone, but I'd be missing out on several hundred extra visitors were it not for the LSI perk this search engine has. 
How do you make sure that Google uses the maximum number of LSI for your content?
You really don't because Google is smart enough to do this on it's own. Remember I said I didn't even know I had traffic coming in for those 4 terms and it was Webmaster Tools which showed me? 
Well if had I known this, would it be wise for me to stuff my content with those phrases?
No and this leads to the point about not trying to play the LSI game too much and telling Google all the versions of the KW you want to rank for. 
Some people still try to do this by creating an index on their pages or "tags" for KW's they want Google to see and rank them for. Others just put as many versions of their KW into their content when they write. 
But I don't do this because I believe when you try to stuff your content with these words…
It's going to make your grammar and content look worse. Some of those phrases they ranked me for technically aren't correctly written and if I put that into my content, it would ruin the grammar.
Certainly there's ways you can try to put them in to make them readable, BUT then you have a big problem: KW stuffing which you saw me write several times which means you write the keyword or it's variation so many times that it's seen as spam.
Instead:
Focus on the very basic idea of only using 1 low competition KW as the main one. Let Google figure out what other variations there are and how to rank them.
Only try to find multiple variations on your own IF your keyword has other similar phrases that make sense to write about that are also low competition. 
For example:
If you have an article where you review a program, the most obvious and common terms you'll find for it are:
The keyword itself + the words attached to it like review, scam and other things like that. Each of those are technically LSI variations and if your article reviews it, it totally makes sense if you use those terms and explain them. In those cases, I think you should do it, but remember, I did say: Not too much above so in this case, I only have maybe 2-3 or similar keywords I am chasing in a single article.
And remember, it won't just rank for those 2 or 3, it'll rank for anything else Google deems right for it to show up for. Even if you don't use them, Google in my opinion may very likely rank you for them regardless. 
Because LSI exists, there's no such thing as ANY keyword ever being "un-rankable" for the 1st page:
I had a question regarding this from a woman who was correctly doing SEO on her site, but she had a rare SEO situation: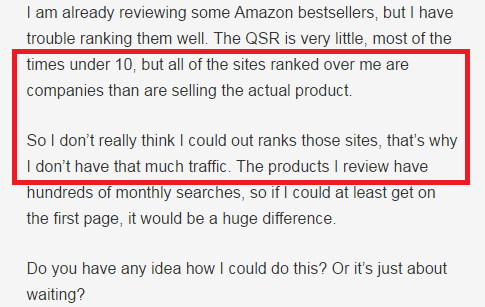 So she is correctly chasing low competition keywords, YET she can't hit the first page because the other competitors just have a better position.
What does she have to do? Honestly, nothing because the LSI rule is going to take care of this problem and I told her that.
It is rare but true that SOMETIMES you may have a low competition keyword that is impossible to rank for on the 1st page because there's too many websites with higher authority and possibly better content outranking you, BUT as long as there's LSI, it means there's other terms with less competition and those pages that outranked you in one aspect will not outrank you in the other ones. So you'll have plenty of opportunities despite the main term you're chasing not doing as well.
The 1 occasion where you should compile all the versions of your KW:
That is only for PPC. In paid searches, you're going to be telling an ad network which keywords apply to your site and the place where you'll be adding them is on the network itself, not your site which means you're not violating any rules of organic search.