Quick Report: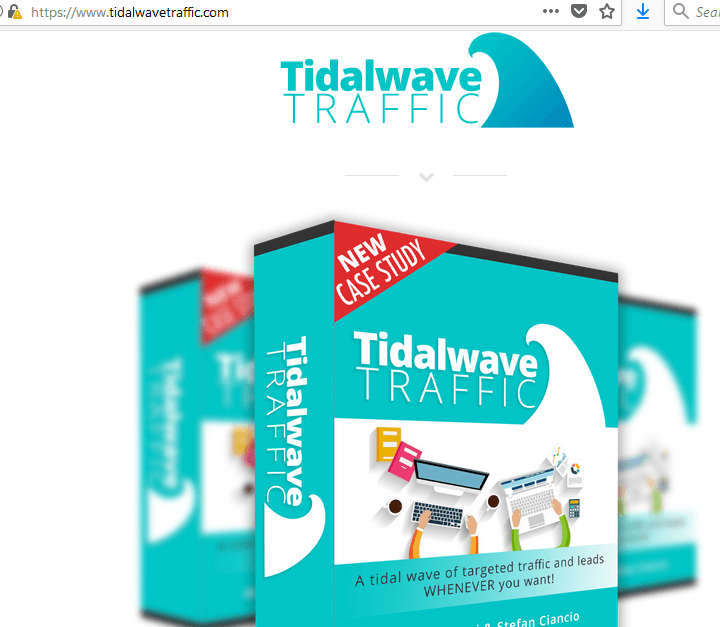 Name: Tidal Wave Traffic by Stefan Ciancio.
Price: Currently it's $17, but it's likely to jump to $27 real soon.
There are 3 OTO's (one time offers, aka up-sells), 2 of which are currently $30 and the third being anywhere from $30-$50 and it is a re-sell right up-sell meaning you can resell the same Tidal Wave Traffic system and keep all of the profits.
However, you can also opt to not buy this (like me) and just promote it as an affiliate on JVZoo if you so choose.
Overall Rating:

5 out of 10 stars

.
I like this product, there is a lot of value offered for a measly $17. However, this rating does NOT reflect the up-sells in the program or the other promotions inside this program that you will come across, so this rating is only in regards to the original program and nothing else.
But as for programs I rate even higher, this is my top choice: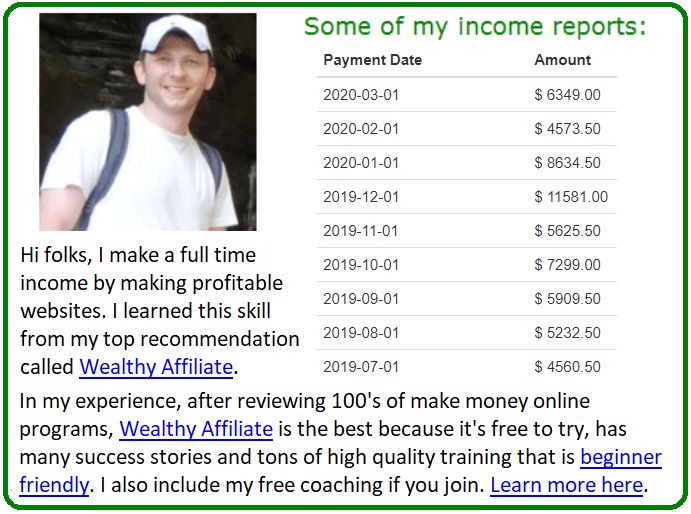 Tidal Wave Traffic in a nutshell. Spoiler: It has to do with Facebook.
So the "secret source" I was talking about in the title is really just promoting ads on Facebook and sending them to your website or Facebook fan page.
Ads on FB can be quite expensive and confusing (I would know…) but this program does show you ways to target specific crowds and get a cheaper price for the ads you wish to create.
Here is a screenshot from the insider area of Tidal Wave Traffic:
Overall the idea of Tidal Wave Traffic is to do the following:
1) Have a niche website and/or niche Facebook fan page.
2) Find audience on FB who like FB fan pages and/or groups that are related to said niche. For reference, this program used a guitar niche as an example, meaning the person looked for groups on FB which liked guitar fan pages. Then he basically created an ad to target people who like those pages.
3) Create an ad which in this case was meant to collect leads. 
4) Run the ad for $5 (as a start) and see how it goes.
5) Scale by creating more similar ads for similar niches.
Additional bonuses and resources from this program:
There is a PDF that encapsulates those 5 steps above and videos done on YouTube to run you through the system so you can use it as a reference for when you build your ads.
Additionally, there are free resources to another program called "PULLii", also creatd by Stefan in which he goes into details on how creates good websites that convert leads and sales. 
A lot of the info on the PULLii website is free and worth a look if you get the Tidal Wave Traffic program. 
My thoughts on the program:
These bonuses plus the whole FB ad system were what pulled me into the program and had me give it a favorable rating.
Since 2016, I've been on the fence about advertising on FB since it is VERY different in how it works vs what I am used to, which is typically SEO and PPC on Bing and Google. A few experiments here and there didn't lead me to get anywhere with it, so I stayed with what I knew and this has been fine as it's given me a good income.

But in 2018, one of my goals has been to figure out this other gigantic source of traffic (Facebook) and make it work. I currently run a FB fan page for my site and it is slowly picking up steam. I aim to use the content and idea behind Tidal Wave Traffic to drive more visitors to either my fan page and/or THIS website via FB.
One of the other things I do like about Stefan's system is that at it's core it emphasizes the importance of relevancy. This means that as I pointed out in the 5 steps above, the goal is to sell to a niche audience and the ways Stefan shows how to find the right niche audiences on FB is very good and quite relevant.
He shows you how to find buyer audiences and get them to your page for really, really cheap prices, so at the very least, risking $5 figure this out is something I am going to be doing personally.
I will also admit, this is probably the 2nd or 3rd program I've come across dealing with FB advertising strategies which is very similar in nature. 
With millions of people on this social network and advertisers making good money, the fact is there has to be a system to use all of this potential to your advantage and Stefan appears to have that system down.
A few cons explained:
As someone who still considers himself quite a newbie to the FB world of traffic generation, I found the videos inside this program to be a bit broad, often given you a tour of the options available for setting up a FB ad, vs just giving you a clear step by step goal on what to do to set it up. 
For me personally, having a tour of a system I hardly understand vs a clear, narrow road to follow confuses me, so I am left to figure out the rest by actually diving in. Perhaps some people will not have an issue with this and prefer the approach Stefan uses, but for me personally, the opposite works better.
Secondly the other "con" is that I don't find this program to be good to recommend to newbies and by newbies I mean people who don't have a website, don't understand affiliate marketing, don't understand traffic and basically don't know or understand internet marketing in general.
If you are in this category, you are far better off starting in the system I did that is currently bringing me in a full time income, and I can assure you that despite adding Stefan's program to my arsenal of knowledge, I will still be depending on the same system that got me to where I am today: Wealthy Affiliate.
Final rating: Tidal Wave Traffic.
Green Flag (Good).
5 out of 10 stars. This is a program whose title actually means the reality as FB itself is a huge source of visitor potential and I like the Stefan shows you how to get relevant, not junk traffic to your site, something that ANYONE who understands online business will also preach about. I look forward to diving into this program.
My final thoughts:
With everything said about this program, I currently find nothing wrong with spending a little bit of money for the BASE system Stefan has (the $17 one), especially if you're already knowledgeable on SEO and have a website running and are looking for more visitors to get there.
This program marks the first product review I've done in 2018 and I am happy to see that it's a positive one. Although still not the best in my opinion (this is), it is a positive program I will recommend for people who seek to understand and leverage the power of FB advertising to grow their business and/or website.