And I won't make you wait on it. Home Job Stop is not a scam but there are also better sites like this I will recommend that you won't need to pay membership fees into to find out what jobs are legit.
Quick Report on Home Job Stop:
Price: $18 and no up-sells, woo hoo!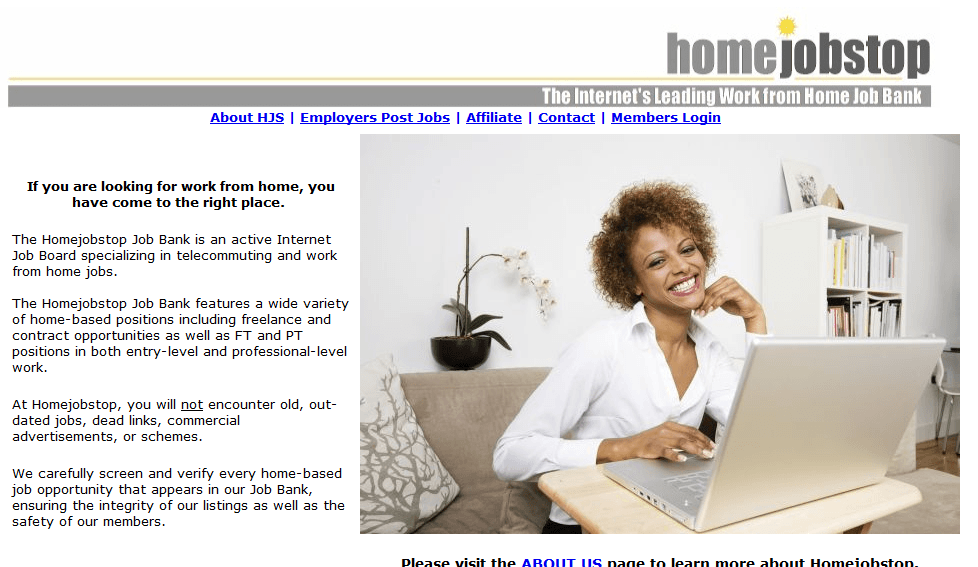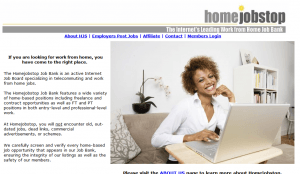 Overall Rating:

4 out of 10 stars

.
Honestly, this is not a bad website and you really do get to see listings for different work opportunities.
But at the same time, charging a fee for what you could essentially do on Monster.com and CareerBuilder.com for free (as well as other sites) is the reason I didn't give it an extra star, which would give it my recommendation (5 stars or more).
If you want to see some legit places, here's a list of 7 options to make money online. And also:
Home Job Stop in a nutshell:
It's basically an index of job listings available in different states (and yes I paid for it). You can select different occupations/and or subjects and find listings for work in that area.
Here is an example: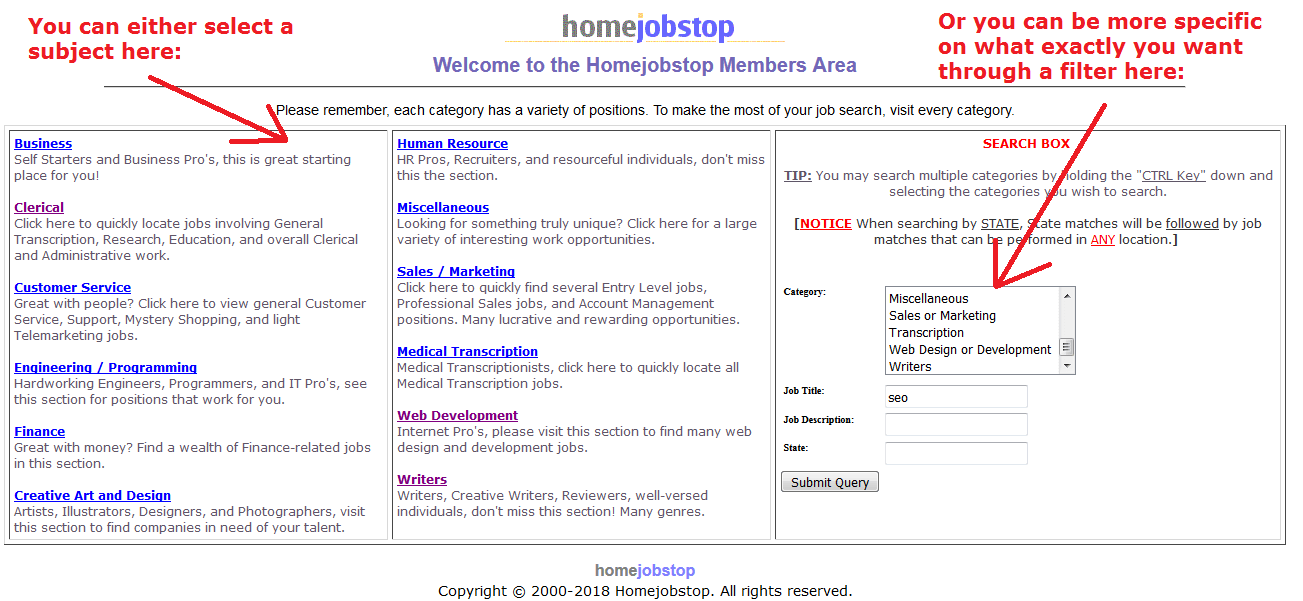 My first impression of this site wasn't a good one. I've seen websites of the same nature as this place before but they turned out to be scams mainly because they provided outdated, short and copied listings from other sites where that info was free.
On top of that, the price they charged to see this info was huge, and I did encounter this multiple times. Luckily, this time I was disappointed and in a good way. The point is, this place is good.
Pros:
It's not easy finding these with Home Job Stop, but these are the pros I could scrap from it:
Pretty organized website.
You can really find some decent listings based on your state and there's numerous customization options to find the specific job that's best suited for you.
Pretty cheap entry to see this info:
$18 is one of those price tags that I'd pay happily to see what's up and I was not disappointed with what I saw inside this site, although, there is another side to this that I will explain in the cons to come. 
Job listings are updated quite regularly:
With my previous experiences on sites like this, the listings were really out of date. It was as though someone just wanted to make a website, copy and paste some listings, and leave it alone after they made some money on it. It seems like this website is maintained quite well, a big plus.
Every listing is quite specific on what they expect/want from potential employees.
One of the first listings I looked for was something related to SEO. SEO is basically a marketing approach to ranking websites high on search engines. People who have knowledge of SEO are valuable assets to basically any business who has a website and seeks to improve their rankings and get more search traffic.
So with this mind, I fired up the custom search and managed to find one particular listing (out of 3), which seemed to resonate with me: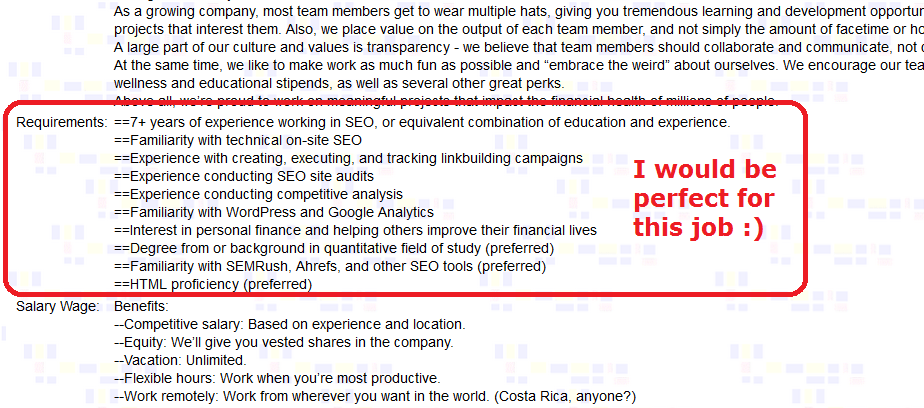 You don't really have to read all of that stuff above if you don't want to, my point in showing that screenshot was to illustrate how the listings you find through this program are quite specific on what they want and this specification actually lends legitimacy to the program itself. 
Now in this case, the position didn't have a particular salary, but I did notice many which did. Some provided wage information, some provided yearly salary projections for their workers and so on.
Oh and by the way, a quick note about the SEO thing…
For anyone seeking to do work at home stuff, SEO is actually a great skill to have as you can build your own websites and earn great money if you know what to do:

Work at home positions are available too:
If you just type it in to the filter search and/or look at the various positions that best fit you, some of them will on the title say they are work at home listings, which is quite awesome for many.
Cons:
I don't like that these sites charge money. Here it's a grey area.
Like I said in the beginning, one can simply look up positions on various, popular, and FREE sites for info like this. Here are examples:
Freelancer.com 

iWriter.com
If nothing else, if you don't wish to pay $18 to Home Job Stop, feel free to visit one of the above sites anytime and look up listings for free. Here's another list of 10 legitimate work from home options, some of which are mixed in the type of opportunities provided, but they are legit.
I did a similar search for SEO stuff in my area on Monster.com and got quite a few results, with even more specifications on what they wanted to receive.
The point is that these sites have the same, if not better access to the listings you need.
And again, this is ultimately the main con I found in this program that made me lean more to a yellow rating (caution) vs a green one (recommended).
It is also the only con, which is good, but it's a big one in my opinion.
Final Rating: Home Job Stop.

Yellow Flag (Caution)
4 out of 10 stars. I liked the program and was pleasantly surprised by how organized and simple this place was, but pretty much any price tag on info that's really free and available in the same type of format on other sites is almost a deal breaker for me…
My final thoughts:
If you decided to join this place, I would not tell you that you made a mistake, on the contrary, I'd probably shrug and say good luck, sincerely. 
But the truth is that you will get way more options and free alternatives through at least the 5 sites above. It's not like Home Job Stop offers an advantage for your work finding needs just because you pay for it. If nothing else, the results are less but because the price isn't so high doesn't really make it a scam. 
This is what I can tell you, and this is in regards to general job finding needs:
1) Determine what your best qualifications and skills are. Ideally if you have any subject/topic you're good at, find work in fields that require those subjects and topics to be good at. In my case, I'm good at SEO, so naturally, if I were to seek work, it would be in that field. 
2) Use the above sites to filter out the options. You can look for them locally and/or you can try to find an option that pays you to work from home.
3) If you have the time and interest, know that just about ANY skill you possess can be turned into a business of your own, but that requires special training and if this is something that's interesting to you, I have 1 program recommendation that will teach you how to do this and I've had AMAZING success from it (see below):
And that concludes my review of Home Job Stop. If you want to try it, go ahead, just know your other options 🙂