One of the most common questions about making money online is how to do it as fast as possible. I see it a lot. So what is it then? Well read this and you'll find out.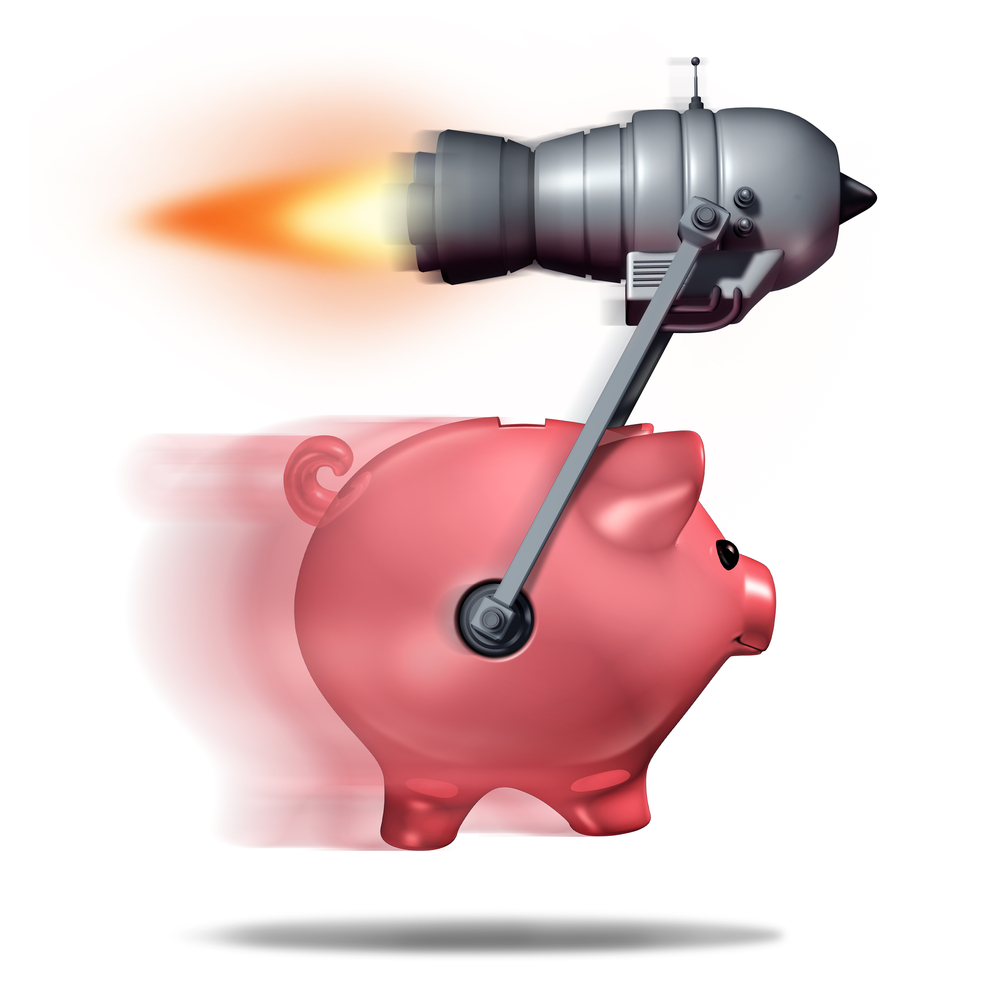 I have over many years studied and tried MANY different ways to make money online, and have succeeded in most cases doing it whenever I worked hard and long on a project or a site.
In very rare circumstances, out of the plethora of experiments I ran, in about 4 cases, I was able to succeed in doing it very fast and in this article, I will reveal to you those 4 cases.
But do note that is a catch you will notice in each case, and I am telling you this now so you don't feel deceived.
There is often an ironic "cost" to making money online fast and that is that you either have to get lucky, OR spend a lot in hopes that it will work for you. But just read these case studies and see for yourself.
These are completely true stories that happened to me where I truly did make money online fast:
Example 1:
Several years ago, I had an experience in which within 3 hours time, I made several $100 dollars.
In the first hour, I set up a website promoting a diet program, in the next I wrote an ad that sent traffic to the site and in the last hour, I looked at my sales stats and noticed I grossed over $400. In the days that followed, I had periods where I grossed over $1,000 and on the biggest over $7,000.
Anyone who reads that paragraph will assume I made money online fast right? This is true and the key to making this work was:
I needed to know how to make a website.

I needed to know how to create ads and correctly set them up for maximum traffic results.

I needed to know how to find a hot topic in a market I knew would sell.

I needed to know how to write my site and my ad such that it would get sales.
In short, I needed experience and I needed to take action on that experience, which I did and it ended up working for me. In fact, I actually have 3 examples of this exact formula with the dieting example working, but the one in this case study was by far the most successful.
The lesson learned here is that if there is a hot market for a product or service, then if you know how to utilize this the way I did, you have a high probability of earning from it fast.
The con however is that it requires you spend money to see if this experiment works and in my case, despite this experiment working 3 times and making me well over 6 figures combined, didn't work for most of the other similar experiments I ran and often I would end up losing money.
There is a price for these experiments and in my case, it was paying money to run ads. Would I recommend you try this?
Well not without having certain stages of success down which I will reveal to you at the bottom and also not without having an investment to spend and ready to waste. Trust me when I say, these experiments will most of the time lead to loss.
Example 2: 
When I was just a beginner to online marketing (start here if you are too), my goal was probably like yours to make money fast. I was a college student and "didn't have time" to work hard on building a business, I wanted a shortcut and I found it (Or so I though) in the realm of paid online surveys. 
I paid over $50 to access a database of survey sites that would then pay me to take their surveys, but as I found out in a very cruel and unfortunate way, most of those surveys paid me pennies and in many cases, FRACTIONS of that.
Can one say that paid online surveys are a form of making money fast? Yes, but as you see, the other side here is that this is a deceptive thing because you make SO little, it can't even count for income.
And trust me, I tried MANY different survey sites in my history, they all ended up being worthless. But as I did in the previous example, let me point out what I needed to know for this to work:
I didn't really need to know anything, I just signed up, answered surveys and was "paid" little to nothing.
Contrary to the first example, where I did need to know something to make something, this didn't require anything, and as such, this led to me making nothing.
Example 3: 
After seeing these experiments of mine fail and/or have a very high risk factor, I decided to sit down, build a real business through a website by following training in a program called Wealthy Affiliate.
I built a website (this one) in which I kept writing articles daily on the very topic of making money online, and dispelling the myths we hear (like this common one) about how easy and fast it can be.
Now the difference between this example and the others was that I didn't expect to be rich immediately. And I had to work on this site for a GOOD year before I saw good profits returning.
But what started with NOTHING for me on this site, slowly grew, from several dozens of dollars a day, to several $100 a day. Just yesterday, I grossed nearly $700 in a single day from this site:
Now this is on a VERY good day and obviously, the previous day was not the same. It fluctuates, but the page makes something every single day. 
Can one say I make money fast? Well yes and no.
No because I didn't sit down and earn this immediately, but…
YES because I worked hard to reach a point where this would become automatic.
So what did I need to make this example work?
Well I needed a program or some kind of training module to show me how to build a business.

I needed patience and I needed to work hard.

In the process of doing this, I built a business that has paid me for years. 
Example 4: 
In a near similar fashion as in example 3, I also built a site on the topic of dieting and through similar efforts of hard work, earned my way to collect an email list of 10,000's of subscribers. 
Each time someone would sign up, I would promote to them a specific program I really liked and made some good cash from. I ended up grossing $200 a day from this, but to reach that point, took me several months to do.
Then when I sent out a MASS email to these subscribers recommending something to them, I would end up making nearly a $1,000 a day for a short period.
Again, I ask you, did I make money quickly? And again the answer is, not immediately, but it did lead to it. And what did I need to do this? The same exact things I needed in example 3.
What to learn from these examples: 
In the first one, people can say I got lucky and I will admit, to a certain extent I did, because as I said, I ran that same formula many times, in only 3 cases (which is a SMALL minority), was I able to do exceptionally well. But the price for the bad examples where it didn't work added up and I could NOT depend on getting lucky to make money online fast. 
In the second example, well, for a lack of a better word, it was an IS a scam. Paid online surveys will give you very little for your efforts and keep on you the hook to keep taking their surveys, holding your "earnings" hostage until you reach a certain payout point, by which time, all the time you spent working on them would have equaled to the time it would take for you to create a profitable online business.
Enter example 3, I stopped chasing these crazy, risky dreams that doomed me and so many, and worked hard to build a website that would be stable in income and I reached that point. To date, example 3 is the SAFEST bet I would advise people work for. The cost is nothing but time. You really risk no finances in doing this IF you follow this approach, but you do have to work for it and give it time to mature.
In example 4, we really have the same formula in working hard, giving it time but I just made money a bit differently.
How to become successful at this business. The 3 essential stages:
Stage 1:
You need to understand the business. I am sorry to tell you this (well not really sorry) but you simply cannot, on day 1, without experience get into online marketing and succeed.
You need to know how the process works. You need to have a blueprint of what to do. You simply cannot expect anyone to pay you for knowing nothing about this works.

Stage 2: 
You have to start doing something based of the knowledge you get in stage 1, otherwise, you won't get anywhere with it. 
How can you expect a surgeon to operate without years of medical experience and training?

What about a builder? How can they make anything, a house, room, ect… without understanding the essentials and then building the house?

How can someone who doesn't plant a tree, wait for it to grow expect to pick apples from it?

How can someone who farms expect to eat when they haven't done anything to make the farm actually grow anything?
In the 4 examples above, notice that in ALL of them except example 2, I actually had these 2 stages down. I knew how to make money online and I did something to make it happen. 
In example 2, I had no experience, expected to get lucky and got screwed for it. And I'll tell you this: MOST people who enter this business actually fail because of examples like #2. 
Stage 3: 
Both stages lead to you making money and now you enjoy the results. From here, it is a matter of really continuing to do the same things you did in stages 1 and 2 to continue to grow. 
Every single example of ANYONE who makes money online successfully is because they have these 3 stages down.
In all of the examples above, with the exception of example 2, I had everything down and it led to success.
In example 2, I didn't even enter stage 1 and guess what? I failed.
The irony you need to understand if you're going to succeed:
Like I said, without these 3 stages in place and correctly done, you will not make money online fast, you will simply be given a hard and expensive lesson like I was MANY times, that will lead you back to stage 1 and MOST people never even make it there. 
If you manage to get through the 3 stages, you WILL reach a point and have a business that makes you something, every single day and THEN you can say you made money fast.
As in example 3, that near $700 day happened because I had the roots in place and the 3 stages completed. My business grew to the point where this was made automatically overtime. 
And I assure you, everyone who succeeds at this business (and is honest about how they do it) will tell you the same thing. They may not explain it in the same 3 stages I just did, but it will be the same blueprint, I promise you.

I'm telling you this is the only way to go. If you don't believe me, I promise you, you will basically be given the same type of lesson I was with example 2. My mindset back then was that I didn't want to work on any of the stages to reach success, I wanted a shortcut and that shortcut made me lose money and time.
Like I said, the irony is that if you take the time and work on the 3 stages, you WILL succeed and reach the point where you do make money online fast. It is totally possible, especially in 2017.