Quick Report: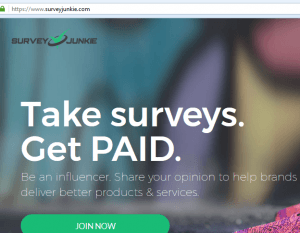 Name: Survey Junkie.
Price: Completely free. 
Overall Rating:

5 out of 10 stars

.
It is a legitimate survey site, but not the type I would say that can make you "good" money.
It takes a lot of time to reach a payment threshold, it doesn't pay a lot when you reach it, but the good thing is that payments are made honestly. 
Survey Junkie in a nutshell:
This program acts as a typical questionnaire site in that you fill out forms from other third party places and are rewarded points for your answers. After a 1,000 points are earned, you can redeem it for either rewards, gift cards or money.
In this case, 1,000 points = $10.
The amount of points you get varies and the longer, more serious questionnaires will typically take you longer to complete, but in a balanced way, will reward you more.
Why I had some negative bias prior to reviewing this site…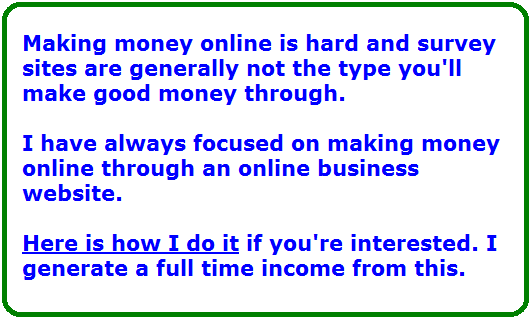 I always mention my history with paid online surveys and that it's almost always been bad.
Until I looked at Survey Junkie, there was only 2 other paid survey sites like it which I rated similarly and thought were legitimate. 
The other, overwhelming amount of them are terrible. They have shady payment practices, they reward very little and get a lot of complaints.
I am very happy to report that while I had bad history with these types of programs, I went into this site with a clear mind and decided to answer everything it was asking me honestly.
I was pleasantly surprised to see and read good reviews about this program and have confirmed that for myself after checking it out personally. 
Here are some things I like about Survey Junkie:
These are the pros of this site:
Its extremely organized.
I found the process of registration, answering the questionnaires and getting points to be extremely simple. I didn't need to sign up with other outside sites (normally I had to do this with the old sites I wasn't happy with) and I earned points quite quickly. In short, I believe anyone can maneuver inside this program with ease.
They do ask you to be honest about the answers you provide.
It's a fair expectation. Like I said, I entered into this program trying to be as honest as possible. I answered all the questions they asked me initially and in the other questionnaires I entered into as best as I could. I like that they ask for this type of honesty because in my view, it shows they are serious about this business. 
Surveys are a key factor to helping many companies figure out their marketing strategies so a program like this one which helps provide those honest answers, better helps those companies be successful. 
They are strict on the attention you need to place on the surveys.
I was filling out one questionnaire which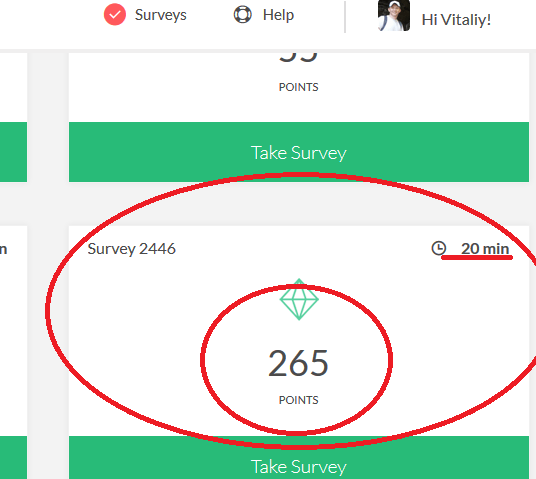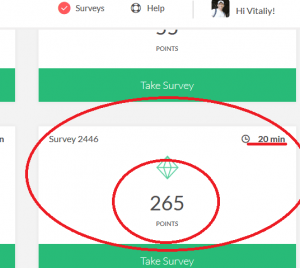 was supposed to give me over 200 points for 20 minutes of my time. While filling it out, I was asked to watch a trailer for a movie, but while I was looking at this trailer, I remembered I needed to open up a folder to view a file, and while the trailer was playing, I decided to open up the window.
While this happened, the trailer closed, as did the questionnaire and I was informed that I was not eligible to complete it again. However, I was rewarded 3 points for trying. 
While I am not exactly ecstatic about losing out on 200+ points, I understood my mistake and admit to it. I should have indeed focused on providing my full attention on the questionnaire. After all, it was going to reward me with a lot of points, so the least I could do is give it full attention.
While this is another point on the strictness of this program, I liked this whole site even more after this thing happened because it solidified my trust and respect for the program.
You will not be accepted to every single questionnaire you attempt to do

.
Based on the answers you provide, you may not be eligible which is fine.
My understanding of this whole program is that it aims to provide honest questionnaires and people answering those questions as honestly as possible. If my demographic or answers are not in line with what the questionnaire is looking for, why should they waste time on me? 
I will get a few points for trying, but it further shows that there is a sense of quality about this place.
But there are things I didn't like…
Now we can consider these the cons…
This is still a survey site (That means it's tough to make money).
No matter how legitimate this place is, the fact remains that you need to spend a lot of time answering the questionnaires and while the trade off between time and the points you are rewarded is pretty fair in my opinion, it is still little. 
For spending on average 10-20 minutes per questionnaire, you will need to do many to reach the first 1,000 points and earn your first $10. If you have a lot of spare time, perhaps this may not be the con that you find to be bad.
You can do other online things to earn much more money.
While this site is legitimate, I have 10 other work at home options I've personally written about before that may be more suitable for you. They are much more oriented for people seeking more traditional earning opportunities, like actual jobs and ways to start a business.
Perhaps that may not be your thing and you would prefer to answer questionnaires. Just keep in mind that the pay is again little for the time you spend on it. 
Final Rating: Survey Junkie.
Green Flag
5 out of 10 stars. Although it's half of the perfect 10, 5 or more indicate legitimacy and this site has it, thankfully. You can earn money, but it comes with sacrificing a lot of time and you probably won't earn much, quickly. 
My final thoughts: 
I will say out of all the questionnaire sites I've seen in over 10 years, so far, this one is the best one. But that's only in the category of survey sites, where there are A LOT of bad ones and very few good ones.
In terms of the opportunity to make money through it, it's really NOT a lot and you need to weigh the time you will spend on it vs how much it will give back to you. 
I personally will not be going further with this opportunity, mainly because most of time is spent on other online opportunities like running a website, which I will say is a great alternative and something that truly has a lot more potential if you follow a good training. 
I will recommend this though: If you seek other means to make an actual living online, Survey Junkie in my opinion isn't going to do that, you will have to seek other alternatives and this is the one I like most:
Where Survey Junkie is so far the "King" of survey sites, this program I am recommending to you is the king of training sites on showing you how to make good money from a website. That's my personal thing and I enjoy it. 
If you like answering questionnaires and are ready to spend A LOT of time on them to earn something (not a lot), then perhaps the other opportunity is a more suitable choice.