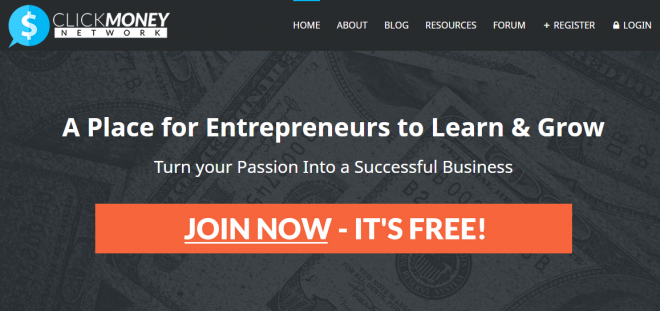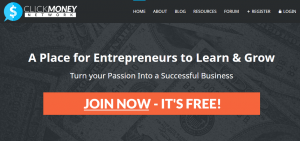 I rarely take programs with names like Click Money Network seriously, and it almost always ends up being justified, but in this program's case, I was wrong, because it did show me good content on making money in a way that I would normally not expect to work.
Quick Report on Click Money Network:
Creator: Scott Hurtado.
Price: Free to join with a one time $29 upgraded membership to gain access to the entire site. 
Overall Rating:

6 out of 10 stars

.
Fantastic resource of knowledge on an uncommon approach to online marketing: The display network on Google. 
Click Money Network in a nutshell:
This program talks about making money through list building and driving traffic to your site through paid means, BUT it's not standard Google Adss or Bing PPC, it's actually the display network of Google, which was once called the "content network". There is also some training on Facebook advertising. 
New to the concept of display network advertising? Here is what it is:
When you do paid advertising on Google (called Google Ads), there are 2 options you have:
1) You can make ads show up on the actual search engine and when people click on the ad, you pay a certain amount you set.
2) You can use the display network which makes your ad appear on websites that show Google ads on them. If you've ever been on a website that has ads and the title above them says "Ads by Google", this is the display network and where your advertisements would show if you were to use them.
These 2 things are only similar in that they are part of the Google Ads program, but completely different in how they work with each having it's own risks and rewards.
My history with display marketing:
The only thing I personally know about the display network is that I don't use it in combination with traditional PPC because it can hurt my overall CTR, but I have used it separately in the past and the only thing I knew about making it work was to select only websites that deal with my website's topic.
I would find websites that hosted Google ads and made sure the subject of the page was the same as the ad I wanted to play. This would make it relevant enough to get more clicks and that would provide me with more traffic. 
I didn't get big results from trying it, decided to quit using it and focused most of my energy on SEO and sometimes basic PPC (The first approach from above). Display network marketing is not a topic I am very experienced in but I know enough to say it does work and that's what Click Money Network is going to teach you.
What you get if you join the free membership:
Offering a free sign up is a wonderful way to see if a program you're interested in can meet you expectations. Click Money Network really is free to join which always earns bonus points with me. 
However, you don't really get much from the free membership other than a few videos that just give you a basic teaser on what you'll learn, not so much quality information you can begin using. It was a bit of a let down, but just know that there are other similar programs (Wealthy Affiliate) which give you as tons of useful and usable information for free. 
I still went ahead and upgraded my Click Money Network membership to see if this program really was worth it. For $29 (one time), it definitely is.
Lifetime membership perks:

The training is what I will cover last, but this is the home page when you enter the members area. Then you have:
Library: Features a wide variety of training (not part of the main training center) such as Twitter marketing and email list building.
Blog: Scott writes about some great things (and promotes his products) through this page. I skimmed through a few blog posts to see what he writes and he definitely gives away a lot of good information.
Resources: Just lists a lot of sites Scott recommends to use (you learn about them through the main training) as well as links to affiliate networks. As a disclaimer, Scott does explain that some of those links are affiliate links and he makes money if you buy them. I very much respect this. Scott is a very transparent guy.
Forum: There is a social aspect to Click Money Network and that is their forum (and social groups). Right now, there are over 700 members and Scott also speaks with people. It is very important to be able to contact the owners of a program and this program offers it. 
And then of course, there is the main training:
There are 7 modules and each has their own set of lessons. Most of them are a little less than 10 minutes long, but some go well over 20. You are going to have hours of video content to look through and every lesson has a link to the next so it's very well organized. Here are the summaries:
Module 1: Scott just shows you around the site.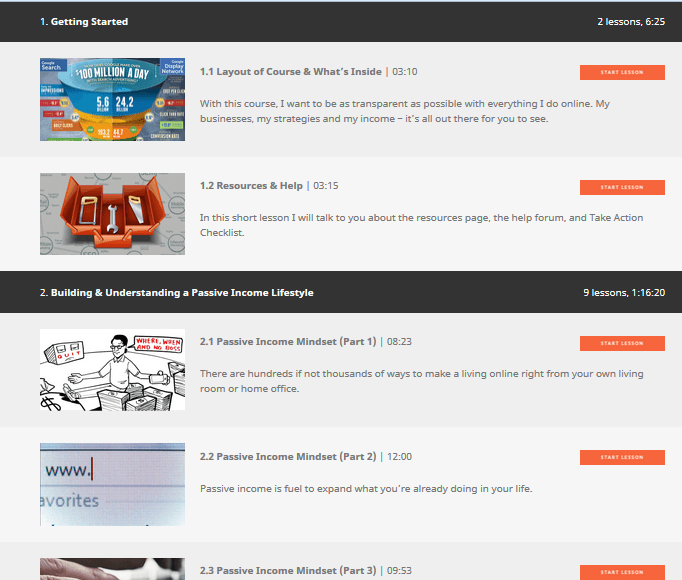 Module 2: Scott talks about the mindset and approach to building a strong business. Most of the stuff here sounded like a how to guide on better living. I didn't listen to it all as some of it did sound a bit cliche, but it may be useful for others. The first 2 modules are more about the set up.
Module 3: This is where it gets into the training. Every good online business needs to begin with niche research, followed by a game plan and sign up with affiliate networks so you can earn money. This is what this module covers.
Module 4: This whole module is about building a website, hosting and setting up your page through WordPress. There is also information on setting up autoresponders.
Module 5: Finally we get into the heart of the program which is making money through the display network on Google. There are 11 lessons in this section and you learn all about how to optimize your display network campaign as well as warnings on how to avoid getting punished by Google. There are also 2 lessons here Facebook marketing.
Module 6: This section explains how to make compelling ads and banners so you can get more clicks and conversions.
Module 7: Scott shows an example of this formula and also provides a walk through on how to email people after they sign up. Remember up until now, we've been building a website with the purpose of collecting emails and using the display network (also Facebook) to get visitors to the site. The rest of this module is a summary of all you've learn and a plan of action to take.
Pros:
Very rich content filled site. Even for the paid price, it's still an amazing deal.

Scott is really good at teaching people what to do. He's also not the type of guy who likes exaggerating or hyping himself.

Forum available and you can contact Scott there too.

Display network marketing if used right can be a cheap way to get a lot of traffic.
Cons:
I wish the free membership gave away a little bit more than it currently does.

There is no SEO training. Get SEO training here.
Final Rating: Click Money Network

Green Light
6 out of 10 stars. If he adds SEO to the training and it's good, this program can easily jump another 2 stars, but for what it offers and the low price that it costs, it's already an absolute gem of a program.
Update: Is this program no longer around?
I've been informed that the site is down and I looked for it and couldn't find it. It's possible Click Money Network is either out of business or just going through an update, so if you want to still join this company, keep looking for it online.
My final thoughts:
I have a few concerns about display network marketing because if it doesn't work out, what's next? If you're a newbie marketer, do not ever only depend on one means of traffic. You should diversify.
This means: SEO, regular PPC, display network marketing and if one fails, you can fall back on the other one, two or more. I would like to see Scott add this extra material to his site because it's so important to have a complete online business.
Click Money Network is a great program and it gets my endorsement, but I think you'd get a lot more from Wealthy Affiliate. It doesn't teach display network marketing, but it does teach everything else. I also got the feeling a lot of the ideas (get started concept, free membership and a few other things) originated from WA (or maybe another program).
That's not a bad thing nor is it copying. It shows that you want to offer quality stuff, so why not use some ideas from already great programs? And both of them really do that: 

If you have used the display network, with success or failure, please tell me what you believe the key to success is and it's something you recommend other people try!