Years before I made this review of Tecademics, I had heard of it and thought it was a scam, but when I finally sat down to review it, a completely different story about this program emerged.
It changed completely and this updated review of it will explain why it's better.
Quick Report on Tecademics: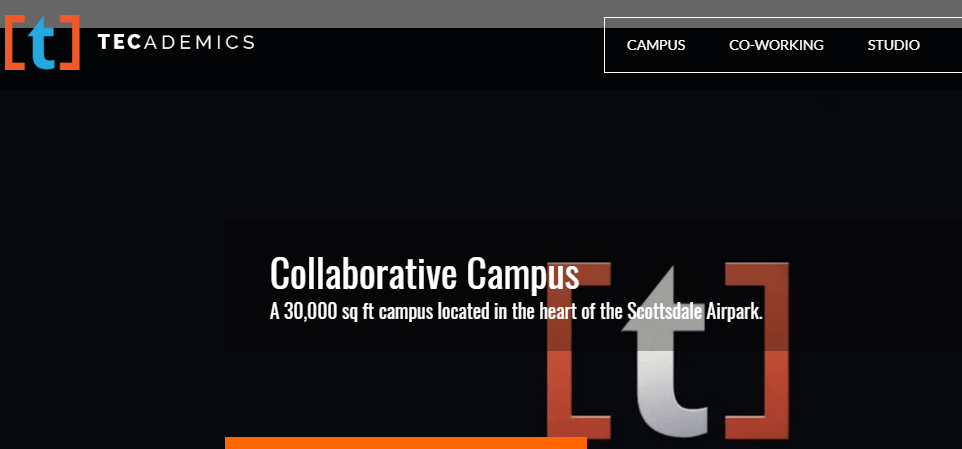 Creator: Chris Record, although there is a different person (CEO) in charge now: Jim Piccolo.

Price: Varies, this used to be an online education with 4 different courses, all of which varied in prices and some even exceeded $1,000's but today, this business is physical and has 16 courses, each with their own price tag.
Overall Rating:

4 out of 10 stars

.
Because there is an actual training center for this place and you get hands on education, it is legit, despite the fact that prices for courses can match college type prices. Never the less, the training is up to date in terms of teaching you how to make money online in today's world. 
Recommended? My personal opinion is no.
What is Tecademics? 
Originally, this was a high ticket course in online marketing education and that's when I originally thought it was a scam.
Anyone, anywhere could sign up, buy one or more of the 4 packages back then (TEC, IMPACT, MASTERS & ELITE), which when abbreviated with their first letter spelled out "TIME". The price of the courses went from monthly costs to $10,000+.
But Tecademics has changed, drastically in fact.
No longer is this place an online training course, that anyone can sign up for. Now it is now a "college" type organization that has a physical location: Scottsdale, Arizona.
Unless you live in the area, you will have to travel there to take the courses. But overall, what was once a 4 level course has changed into a 16 level course, covering just about any aspect of online marketing from SEO to advertising online within different areas, to list building and more.
The benefit of this is that you can come to a physical campus, interact with real people and get help to build your own online business, but in a college type setting.
In short, one could call Tecademics a modern day college:
And I say "modern day" because the training there is actually far more useful than the traditional college courses you'd encounter in most mainstream colleges which teach online marketing.
And I say this because I have been through the traditional college education, and had taken a business course on eCommerce. In short, the training is 10 years behind at least and this was a mandatory thing I had to take and pay for. In short, $2,000 was lost.
In Tecademics however, you are sure to get better quality training and attention, since the organization is focused on making you an expert in one particular field: Online marketing and you get up to date training and attention, whilst also making your online business. 
If more colleges did this sort of thing, they wouldn't get a bad rep. Never the less, if you're considering joining this place, there are a few things to note on the positive and negative side:
Pros: 
1) There is a physical location to Tecademics.
Usually online businesses which charge a lot of money (high ticket) and have no real location where people can visit/train can be considered a scam and I honestly believe had Tecademics still been using it's old, 4 course format, I would have considered it that. But with a physical location, you can actually get real training: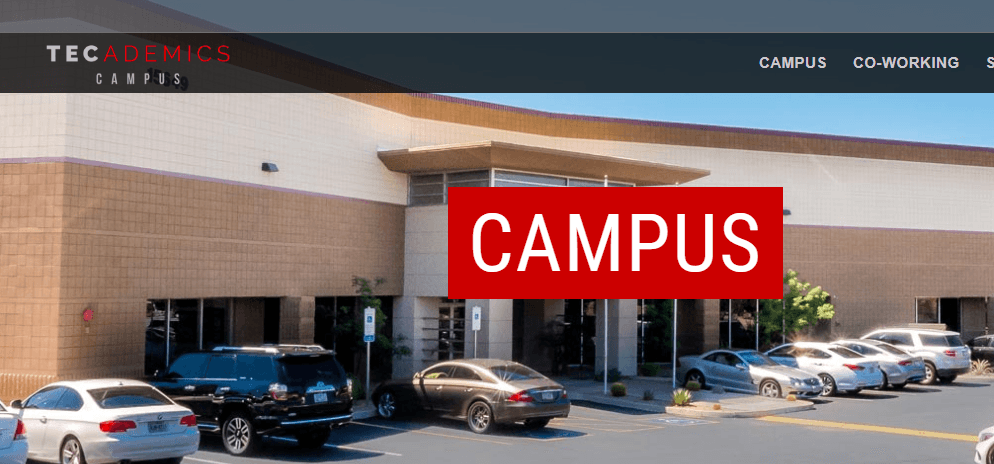 2) Quality attention is provided to students.
For paying so much money, you deserve to get individual attention from specialists who can help you build your business. Again, had this program been entirely online as it once was, you'd probably have a coach assigned to you, whom you have tons of questions for again and again.
Having that kind of coach available to you, physically makes the process easier and the understanding of what to do easier as well. Bottom line: It's easier to build an online business in this new environment. 
As a quick note, since I do online marketing in many of the same ways that are taught within Tecademics, I also provide my own online coaching, but through a completely digital program called Wealthy Affiliate.
Cons: 
1) The physical location is a two way street.
On one hand, it's good to attend an actual class environment and learn from real success stories, but on the other, if you're nowhere near this area, you can't sign up online to take any, actual online courses. It's a bit ironic to learn about online marketing, but not be able to take online courses. 
2) High costs.
Despite there not being a list of prices on the actual website for the 16 courses I mentioned in this new version of Tecademics, you can bet that the price it costs to maintain a physical campus, and all the other things inside it, payments for their teachers, software, ect… will make the cost of running this place quite high. I assume you're going to have to spend $1,000's and possibly far more to be apart of this organization.
Now I want to make something clear: Tecademics isn't exactly teaching people unique or secret things about online marketing. You can find similar and even better info with other online courses.

3) High ticket switch.
Ok, so a big thing for me is that when this program originally came out, it was a 4 series course which you could promote if you purchased it for high commissions.
Lately, the FTC has been going after businesses with this type of format (See an example with MOBE which was a $100 million dollar scam that went down).
Luckily, because Tecademics has changed their business model, this is not an issue anymore and I would NOT call it a high ticket scam, but never the less, be careful with high priced courses in general.
Final Rating: Tecademics

Yellow Flag.
4 out of 10 stars. A good, physical place where you can get updated education on making money online. On the flip side though is the logistics of joining it if you're nowhere near the campus and the prices of taking their courses.
My final thoughts: Why I don't recommend Tecademics.
Despite the fact that I believe in their training and that they are legitimate, I come from an upbringing in this business where I didn't need to pay so much to learn to make an income online and yes, I am an online marketer who actually makes a living through affiliate marketing in this business.
I have gone through the traditional college life and I spent a lot of money on that.

I've also gone through tons and tons of online marketing courses online.

I've seen what high priced courses generally offer.
And my overall conclusion after all of these experiences was that people don't need to spent outrageous, college level prices to make money online. No matter how good the training is in Tecademics, I would argue that the training in good, online programs that charge less, can be a better option for you guys.
And I say this, because my #1 recommendation, Wealthy Affiliate taught me how to do this stuff (it teaches many of the same exact things), so much so that I spent very little in general, and made so much back in the process that I actually ended up paying for college without having to borrow money for it. Thankfully, I graduated without having loan debt on my hands.
And again, thanks to Wealthy Affiliate, I did it with minimal expense for learning how to make and run an online business. Looking back, I very much regret the amount of time and money I spent on my college "education". Had I saved that money for the business I now run, I'd be a lot more successful, but that's my personal opinion of college, you guys have to decide on your own.
My main point: 3 promises and what to do:
If making money online/running an online business is what you are seeking to pursue as a career, I promise you 3 things:
1) Traditional colleges suck at teaching that (I would know).
2) You don't need to spend college level prices on programs like Tecademics to learn how to do it.
3) Wealthy Affiliate will show you how to make an honest, online business for free.
I know there's people who consider the price of training to correspond with high level training, but believe me, this is absolutely not the case. My income proof and the fact that I've been making a living for over a decade doing what Wealthy Affiliate has taught me, all while spending minuscule money is proof.

So yeah, if you're looking to start an online business, Wealthy Affiliate is where I would start. I would advise this for people who don't live in Arizona and can't attend Tecademics and I would also advise this for residents of Arizona who can.