I recently discovered Stack That Money (STM). There's good things to say, such as it's not a scam, but through reviewing it, I came to the conclusion that it isn't for everyone.
The great news though is that in this review, I'm going to explain which particular person best benefits from STM and if you're not that person, then I have an even better option for you to try, which is another affiliate marketing training program like it, but one which I still rate above any other program, including STM, and that is Wealthy Affiliate. 
Let's get to the review:
Stack That Money, the quick review: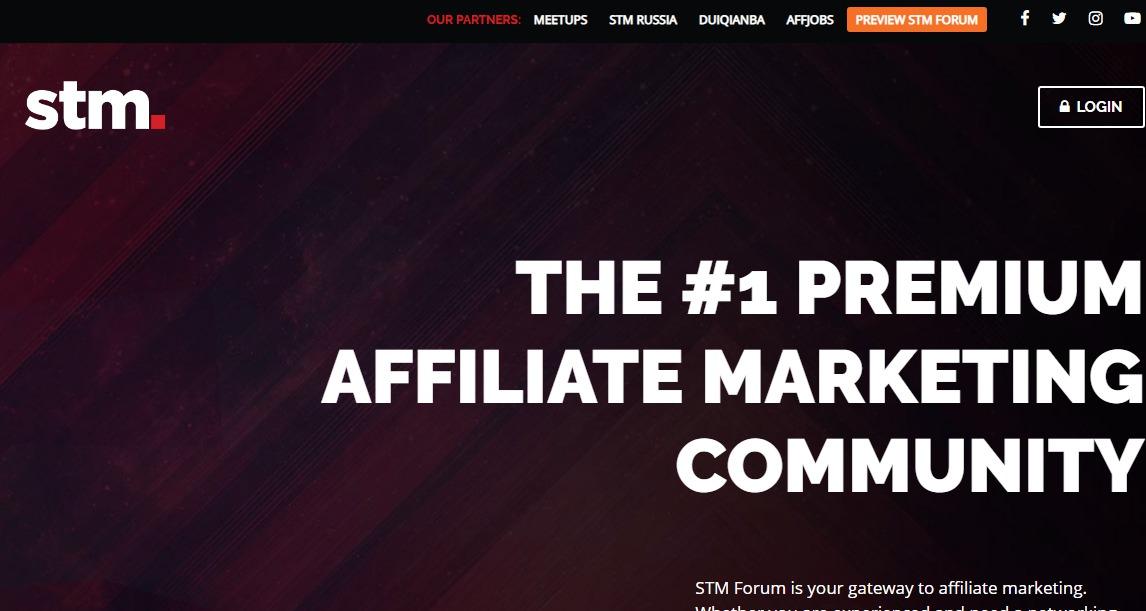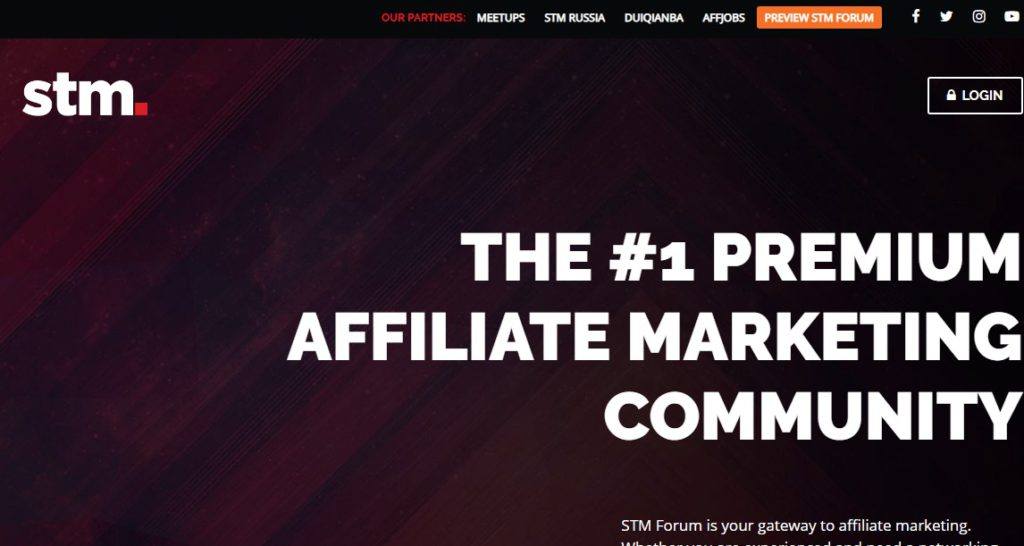 What is it? It's a program which teaches you affiliate marketing, mainly through paid advertising. 
Price: $99 a month.
What is taught there? Mobile app advertising, PPC advertising on Google display ads, FB ads, Adwords and more.
It's mainly an all around training program which teaches paid advertising across different platforms.
The training is meant to help you drive traffic to your site/FB page, whatever it is, and get affiliate sales from it.
Is the training legit? Yes, although it's not a beginner friendly thing.
My overall rating:

6 out of 10 stars

.
Good support, good, mostly advanced traffic generation training tutorials.
Do I recommend it? If you are experienced in online advertising and have money, then yes. If you are neither of those people, then this program is not for you (see my alternative coming up), but if you are, then yes.
Let's take a closer look at Stack That Money:
There's 3 things/ways to describe this program:
1) It's a training platform on doing paid ads to drive traffic to your site, made by experienced people who use those same strategies taught.
2) It's a forum where you can ask questions on the said training, interact with other experienced individuals and get answers to your questions on the training, traffic generation, ect…
3) It's like an advanced version of the Warrior Forum (A place I do not recommend by the way) but in SFM, unlike the Warrior Forum, you're more likely to get good advice from experienced marketers, but you also need to be experienced in order to get your own results.
From what I have seen, the response time in the forum is good and you get support is generally good too.
So these 3 elements of STM are a good sign of a good program.
Who Stack That Money is for:
I've already mentioned that if:
You are into paid advertising.

And have experience in online marketing (and you have money to spend).
Then this program may indeed be worth it to you. But not if you're a beginner, not in my opinion. And if this is where you are now, start here.
You have to be willing to spend money though if you're going to test the strategies inside STM. There's no guarantee that their strategies will work for you though. Paid advertising (and I know a lot about this) is not a "done deal".
The strategy may be solid, but it may not apply to every single circumstance. You will not have a 100% success rate from using these strategies and may need time to learn them better, in order to improve your advertising efforts.
Who STM is not for:
Obviously, the opposite group, but specifically, there are things I noticed which are "missing" from STM which may it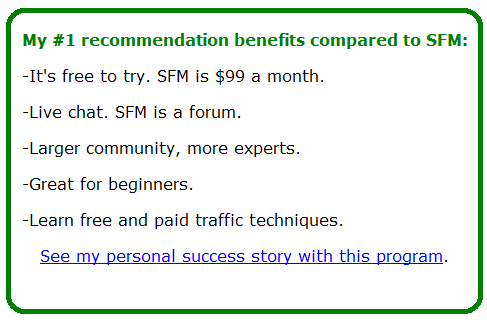 in my opinion, unsuitable for certain types of people…
For example:
There's no training on SEO, aka getting organic, free traffic to your site from what I saw, it's strictly based on paid advertising networks.
I have preached about this for years, but I will continue to say it and that is  beginners to making money online should NOT get involved in paid advertising, and certainly not if they are tight on money. 
If you don't understand things like niches, online marketing, traffic, conversions, all that stuff, then you have no business getting into paid ads, you're just going to have a steeper learning curve AND lose money in the process.
And it won't really be because of the training in STM, it'll be because of a lack of experience with the industry, you'll just have a lot more questions.
I'd much rather recommend a free to try program that's more investment safe for you to try that won't cost you a penny to try the strategies taught and this program is the one I'd recommend.
Now don't make this mistake:
So far, based on the things I've said regarding Stack That Money and the alternative program, one may draw the conclusion that because STM has more advanced strategies to get traffic to your site and/or that paying money to drive traffic to the site means that it's faster, and more profitable.
This is not true. I'm an advanced marketer at affiliate marketing and most of my traffic generation comes from FREE traffic tactics. They are in the long run more profitable because they are cheap. They are also safer because there's no investment in using them, but one major con to it is that it takes longer to get that traffic to the site.
With paid ads, YES you will get traffic faster to the site, but because there's a likely risk that it won't convert into sales, you risk losing money for speed of results. And don't forget, it's a $99 a month membership cost.
This is why again…
If you're a beginner, start with the Wealthy Affiliate program. To this day, it's what makes me the most (more than even with paid ads).
If you're not a beginner, have SEO experience and money, then Stack That Money is good to try, but even then, the alternative is still a better option overall.
Final Rating: Stack That Money.

Green flag (legit).
6 out of 10 stars. For a specific, experienced marketer who has money to spend, Stack That Money is good. But for a majority of others who are not familiar with this stuff, you already know the other option…
My final thoughts: Stack That Money vs Wealthy Affiliate.
Thus far, I've been focusing a majority of the review on STM and not WA, but I have said that in the overall pros, WA is a better option, and in this final section of the review, I want to explain why that is…
Besides the already basic things I've explained about beginner friendly online marketing material and free traffic tactics, there are more reasons to consider this program if you are in the category of people which I said best benefit from it:
Here's 5 stand out reasons to consider Wealthy Affiliate over Stack That Money:
For starters, you don't need to invest $99 into the program like STM charges. There's a free membership worth trying and seeing firsthand to give you a GOOD, deep look into the program and what you'll learn from it. Learn more about Wealthy Affiliate here.
Another big plus is the community is larger, and in addition to forums, there is a literal, LIVE chat available to get even faster help. In STM, there is only a forum, which while good, is not as beneficial as a live chat where you can get answers to your questions faster.
Now another HUGE plus is that the training is MAINLY focused on free traffic generation, which I have said is responsible for a majority of my site's traffic and sales and let me tell you, it is a good way to earn money online. the risk is less (You don't lose money because it's free) and you have everything to gain (100% ROI).
Now don't think that the training in WA is ONLY focused on free, SEO traffic (something which STM lacks), it actually has training on paid ads too. There's training on FB ads, Bing Ads, Google Ads, and more.
Although it's doesn't go into many of the other paid platforms STM teaches you about, I'd dare say it's MORE than enough, certainly if you are a beginner.
And finally, there is personal coaching (in STM it's there too, but response time is slower) in WA. Get details on Wealthy Affiliate here.
To finalize the review:
I am NOT discounting the value or benefits of Stack That Money (not a scam!), but I think it's fair to point out that not every affiliate program, even if it's training is legit, is good for every single type of person and in my experience, WA has more success stories, a larger community and more overall beneficial training for most people seeking to become successful affiliate marketers.