There's a lot of different price ranges to start a website and I'll give you the basic costs involved if you're just looking to start a simple site (which is cheap) and/or possibly start a potentially big site (which would obviously cost more).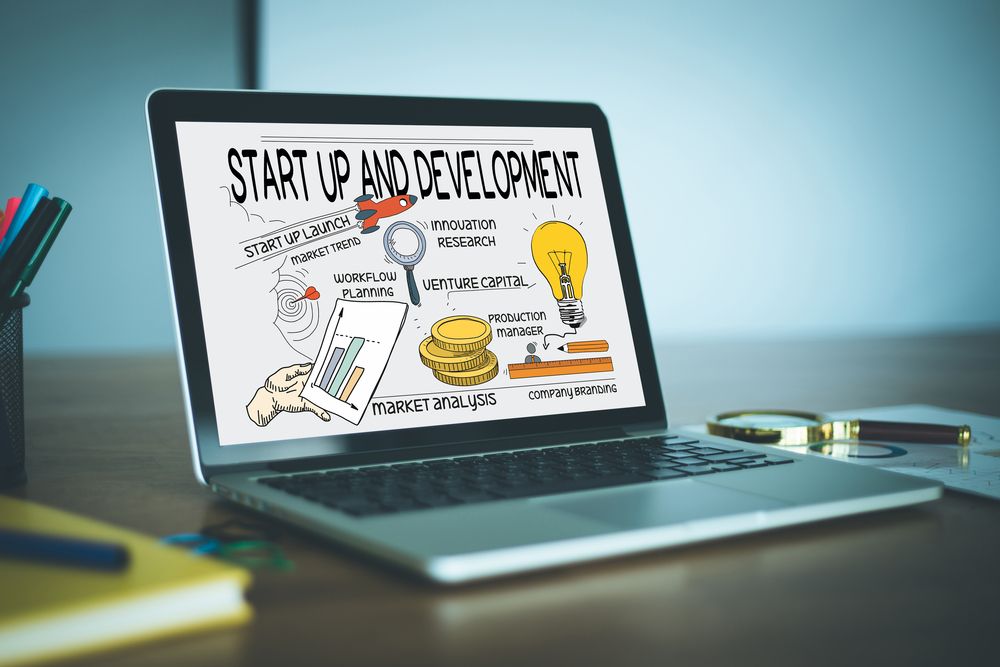 After spending many years buying and building websites for marketing purposes, I have always told people to aim for the cheapest price available when starting their own pages and for the most part, I still advise this and personally follow it.
But not everyone is seeking the same route I am.
Some people have money to spare and would rather pay someone to do it for them, which is actually quite common. I personally know a man who just throws $1,000's at different investment opportunities and doesn't care (much) whether or not they make money, so if he loses the investment, he shrugs it off.
But then at the same time, I know people who wouldn't be able to afford $50 or even a $100 on a page and want a way to start cheap. Here is an important point I want to make no matter which type of person you are and/or how much you're able to spend on this:
You can absolutely make a profitable page that makes a full time income for the cheapest investment. I personally follow this route.
You can also get the same results if you pay someone to do it.
Now while the opportunity is there for both options, they also both come with a major con:
Starting your own website for a cheap price can be risky, if you don't know what you're doing. While there is a wide availability of website creation programs available, the marketing of that page you make is where you'll often find missing or bad information on and nothing but good training in online marketing will help you here if you're tight on money.
So you really want to find something that'll teach you the right way to really grow that page you made (and I'll show you it shortly).
Just as well, if you pay big money to have someone else make the page for you, you run the risk of dealing with bad companies who will rip you off and/or do a bad job. Believe me, I've seen some horrible places charge ridiculous prices and under deliver to say the least.
This is why I personally stay away from paying big money to anyone. I just don't trust most people or places, but there are some good ones as I'll show you.
Now let's get to some price lists. Understand that you're not ever "just" paying to start a page, you have to buy components for it.
Typically the most essential 2 things are a domain name and hosting. So let's run through different price ranges you will encounter:
The typical prices you can expect to pay for a website:
It's all about the scenarios.
The first type of scenario/s:
This is typically for those who can't afford to pay much and/or just want to try out making their first page.
If you are seeking the cheapest route possible, all you need is a domain name and hosting. As for templates, most places from which you buy domain names offer free templates, 100's of them. Just make sure they are WordPress templates to have that opportunity.
Price range: 
About $100-$150 a year. You can expect to pay about $10-$15 for a domain yearly and about $5-$20 a month for hosting and that's typically going to get you bad-decent hosting quality.
Good quality hosting can cost you $50 or more a month. Now the thing is, hosting is a tricky part of this scenario, because certain places offer "free" hosting but only if you buy an X amount of domain names. 
There's also a completely free scenario available too which happens to be my personal recommendation:
If you are just seeking to play around with website creation and/or perhaps seeking to try out internet marketing, I have a particular recommendation for you, with a trusted company that'll give you 2 free pages to start with.
In this case, the $100-$150 a year cost is unnecessary to worry about, but should you decide to try and do more with the page you created, you can find some cheap options there too. Here you go:

Note: If you're JUST seeking to make a blog and have no intention to have it be a business or anything, just start with the safe, $0 option or you can look at the plenty of programs out there such as SquareSpace.com or Wix.com that will happily give you free pages. Ideally though, I prefer my option above (here it is) because it has an awesome support community to help you build it up should you change your mind decide to take it further.
The second type of scenario:
Perhaps you are a big money maker/investor and are looking to pay someone to create a fully function page that'll provide a nice return to you. 
Well in that case, consider the same $100-$150 cost, but on top of that, add in the following things (some are optional):
Content creators (for video, articles).

Paid advertising (to run ads to your page).
Add in just these 2 services alone (because they are the most important really) and you're looking at $1,000's to be spent. I would honestly say it is closer to about $3,000-$4,000. The paid advertising part is optional, but the content creation is absolutely essential. Should you go the advertising route too, add a few more $1,000 on top of that.
Now depending on the competency of the person/company you hire to do this will directly affect the result/s you get, and from my experience most places are hard to trust. 
For example: 
The company or person you hire may not understand the proper way to create content for your site and may end up either needlessly doing work or in most cases doing things that are considered bad etiquette that can destroy anything the page could have ever made. 
If you have money to spare, there's really only one place I'd recommend where you can find competent services to build a website for you and handle the important things like content creation…
And that comes from my good friend Dom Wells who runs a page called HumanProofDesigns.com. He sells website packages for about $500-$1,000 where you get a website with a lot of pages that have content included in it to start you up. 
Now if you decide to buy the package, you can take the reins after the service is completed or pay them extra to have more content written for you, which will cost several $100 more for each addition content package you buy. 
Now I am not affiliated with Dom and I make nothing from recommending his services, but he is one of the few people who I do trust to help those who are ready to invest money to get some kind of decent page up and running. 

So in short, with less money spend, expect to spend more time on the page, vs if you hire someone expect the opposite, but a great financial risk in the process.
My final thoughts and the route I'd take:
Whether or not you're a first time website creator who has little or a lot of money to spare, start with the first option I provided you. 
The reason I say this is because it is the safest one available and it will not only give you fresh pages to work with, but it will also teach you how to build them up yourself. 
After you do, you can then hire others to run it for you, but at least by having knowledge on how the RIGHT way to build up a page goes, you will be able to take that knowledge and find the right people to handle it and not just blindly find services that say that they'll do this for you and end up screwing you.
Basically the option I am advising offers knowledge and in turn protection of any investment you'll make by giving you knowledge and training.
Now if you're interested, you can take and implement the training they teach yourself. Or you can pass if off and pay someone else to do it. Either way, even if you choose the latter, you will at least give the person you're hiring a blueprint on what to do and feel safer that your investment has a better chance of working. 
In short, if you're a first timer, pay as little as possible for a website when you start, get the knowledge on how to make it succeed, then decide on paying someone for it or doing it yourself. This is the BEST approach in my opinion.